'Show Dogs' Trailer: It's 'Miss Congeniality' With Will Arnett And Talking Dogs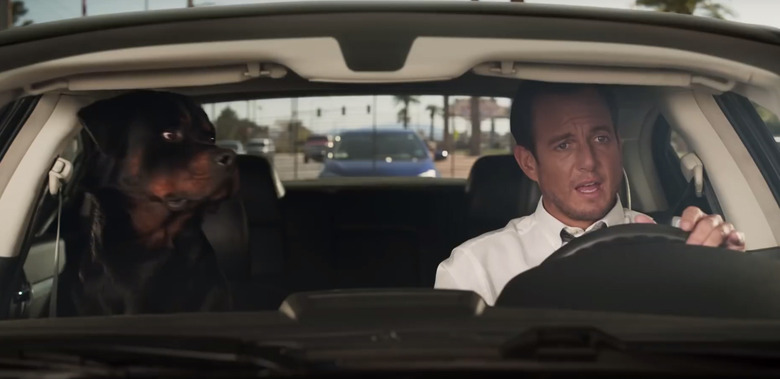 While movies like Moana, How to Train Your Dragon and Inside Out may try to entertain kids with stories that are funny, touching and family friendly, there are other movies that try to appeal to the lowest common denominator of children's entertainment. Thankfully, Show Dogs is not one of those movies.
Instead, Show Dogs is so much worse. It's the kind of trainwreck that you can't help but stare at in awe with your mouth wide open. But what else would you expect from a movie about a detective (Will Arnett) being paired with a dog partner (voiced by Chris "Ludacris" Bridges) in order to thwart some kind of animal smuggling ring unfolding at a fancy dog show?
Watch the Show Dogs trailer and see this beautiful disaster for yourself.
Show Dogs Trailer
That's right, it's basically Miss Congeniality meets Look Who's Talking Now with a little bit of Rush Hour thrown in there to ensure that this movie is completely ridiculous. Sure, this is geared towards kids, but let's not pretend that's a legitimate excuse for this movie making absolutely no sense whatsoever.
Can the humans understand the talking dogs? It doesn't seem like that's the case. If they could, that would actually make the world in which this movie takes place somewhat interesting. How awesome would it be if humans could actually communicate with animals? It might actually help us get past the stupid scene where a Rottweiller voiced by Ludacris wants to listen to rap on the radio while Will Arnett wants to listen to Elvis. If animals and humans could communicate, they would have likely gotten past this (bizarrely racially tinged!) conflict.
But even if that was the case, it doesn't change the fact that we're looking at a movie where a dog farts in a bath and gets a bikini wax. And let's not forget about that French dog voiced by Stanley Tucci who shows our hero canine how to be a show dog.
Anyway, this movie is directed by Raja Gosnell, the filmmaker behind the masterpiece that is Beverly Hills Chihuahua, and it has a cast that includes Natasha Lyonne, Jordin Sparks, Gabriel Iglesias, Shaquille O'Neal, and Alan Cumming.
Oh, and here's the poster that will likely be one of the best of 2018: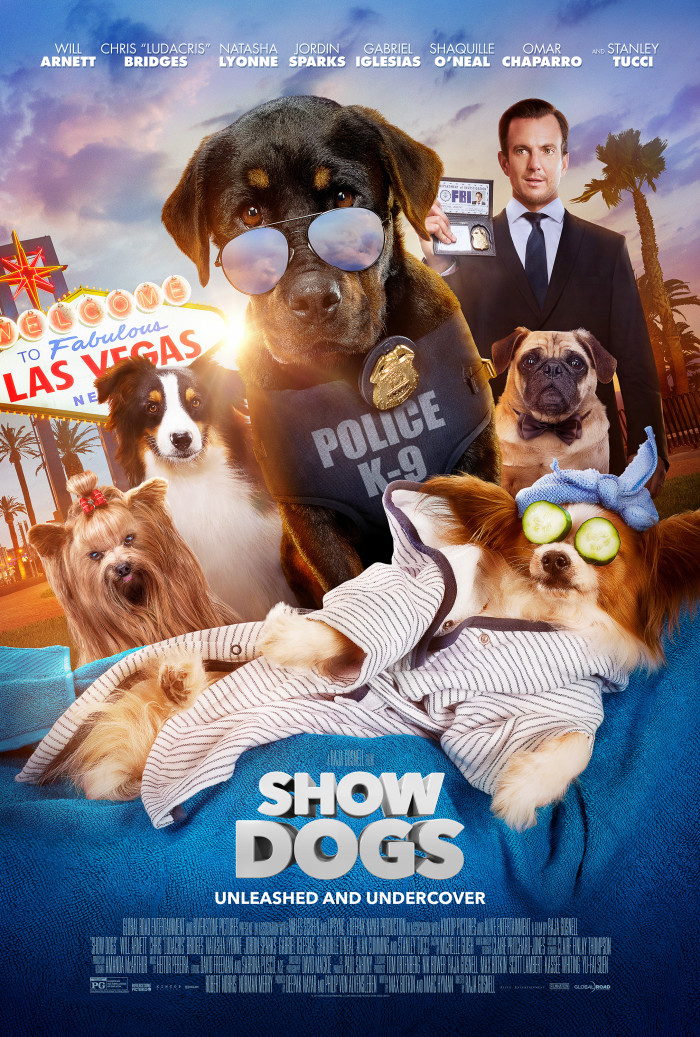 Show Dogs is a family comedy about the unlikely pairing of a human detective (Will Arnett) and his canine partner (voice of Chris "Ludacris" Bridges), who has to go undercover at the world's most exclusive dog to solve his biggest case yet.
Show Dogs arrives in theaters on May 18, 2018. Mark your calendar!