'Daphne & Velma' Web Feature Will Come to Home Video [TCA 2018]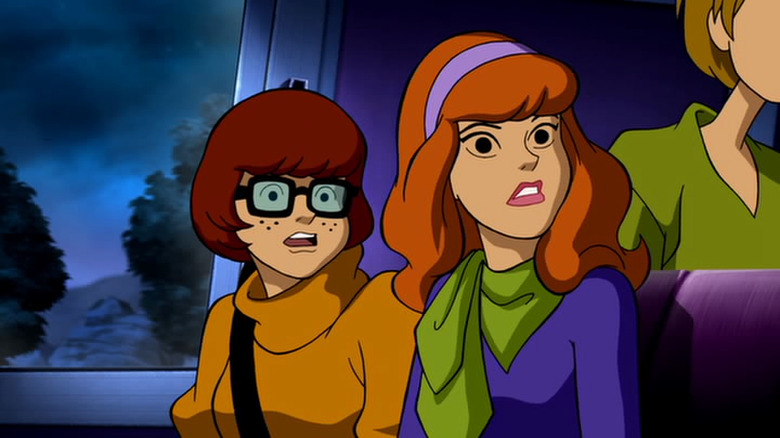 Ashley Tisdale and her sister Jennifer Tisdale are producing a Scooby-Doo spin-off for Warner Brothers Digitals' Blue Ribbon Content. Daphne & Velma stars Sarah Jeffrey and Sarah Gilman as Mystery Gang members Daphne and Velma respectively. In this prequel, before they met Scooby, Fred and Shaggy, Daphne and Velma were already solving mysteries as best friends.
The Tisdales were on a Television Critics Association panel for Blue Ribbon Content to speak about the film. Jennifer Tisdale said the feature will exist as on traditional home video formats as well.
"Ours have been coming in around 70 to 90 [minutes]," Jennifer said. "It's a feature. Daphne & Velma is a partnership with Blue Ribbon and Warner Home Entertainment, so this project, in particular, will also have a DVD release. So you will be able to find it outside just your computer."
The audience for Scooby-Doo ranges from little kids watching the show to adults reminiscing about their childhood favorite (or still enjoying on its own merits.) Ashley Tisdale anticipated the potential audience for Daphne & Velma.
"I would say the millennial audience," Ashley said. "We took the two characters from the Scooby-Doo movie, and we made it a little bit more grounded and contemporary for this audience today. But, there's still some really fun, little winks and nods too."
Jennifer Tisdale expanded the demographic a bit wider.
"I would say it is [for] almost all ages," Jennifer said. "I have an eight-year-old, and she's really excited to watch it, and I think it's appropriate for her to watch. But also, I'm 36, and I'm super excited to watch it as a fan of the franchise. I think that a lot of people that watched Scooby-Doo in their youth have just really wanted to see more of Daphne and Velma and get to know their stories. So I think it will really appeal to a wide range."
The Tisdales' production company, Blondie Girl, took a meeting with Warner Brothers and got to choose from select intellectual property to develop at the studio.
"Looking at the IP that they had and looking for strong female characters that really haven't been recognized, they had already been talking about the idea of Daphne & Velma," Jennifer said. "When we sat down together, we were just like, 'This really makes so much sense, and why haven't we done this sooner?' I'm so excited for people to get to see it because it really gives these girls their time to shine."
Blue Ribbon Content will release Daphne & Velma in 2018.