'Shazam!' Sets 2019 Release Date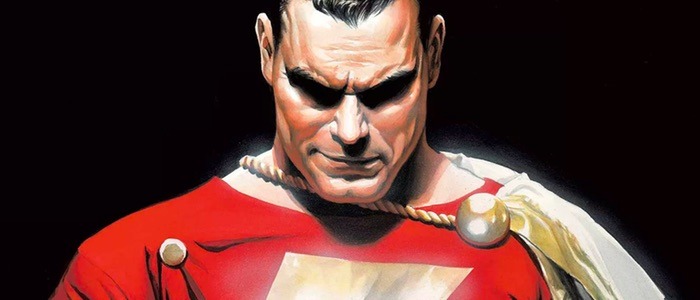 Mark your calendars: Shazam! will hit theaters in a little over a year. The DCEU entry directed by Annabelle: Creation and Lights Out director David F. Sandberg adapts the comic about a young boy who has the power to turn into an adult superhero. Zachary Levi stars. The Shazam release date now puts it one month before the release of Avengers 4.
Another entry in the DCEU now has a release date: April 5, 2019, a date Warner Bros. had previously listed for an Untitled DC Movie. The comic book adaptation focuses on Billy Batson (Asher Angel), a young boy who has the power to turn into an adult superhero (played by Levi). Other cast members include It actor Jack Dylan Grazer, playing Billy's best friend Freddy Freeman, and Mark Strong as the film's villain, Doctor Thaddeus Sivana. Jovan Armand, Ian Chen, Faithe Herman, and Cooper Andrews are also part of the cast.
After the box office disappointment of Justice League, the DCEU (or whatever it's called) could really use a win. Aquaman is set to hit theaters later this year, and fans are already excited for Wonder Woman 2. Shazam! is the outlier, but has potential. The set-up, which comes across as the Tom Hanks film Big remade as a superhero movie, could open the DCEU up to lighter, more humorous material. In 2014, New Line president Toby Emmerich told Entertainment Weekly that Shazam would "a tone unto itself," and added: "It's a DC comic, but it's not a Justice League character, and it's not a Marvel comic. The tone and the feeling of the movie will be different from the other range of comic book movies." Emmerich then went on to say that Shazam! "will have a sense of fun and a sense of humor."
Meanwhile, a separate film is being developed focusing on Shazam! villain Black Adam. Dwayne "The Rock" Johnson is attached to that film, and confirmed recently that while the plan was originally to develop both films side by side, Shazam! and Black Adam are now being handled separately. Johnson told Comicbook.com:
"I think they've got a great plan over there with him, and I wish those guys the best of luck. We obviously had to split the idea, because the idea was Black Adam and Shazam, so we split it. So yeah, those guys are gonna do great with that."
This newly-confirmed release date makes Shazam! the second DCEU film set for a 2019 release (as of now). The first is Wonder Woman 2, which will open on November 1, 2019. The April 2019 release also gives Shazam! a head-start on Avengers 4, which will open on May 3, 2019.