'Summer Of '84' Trailer: What If 'Stranger Things' Had To Deal With A Serial Killer?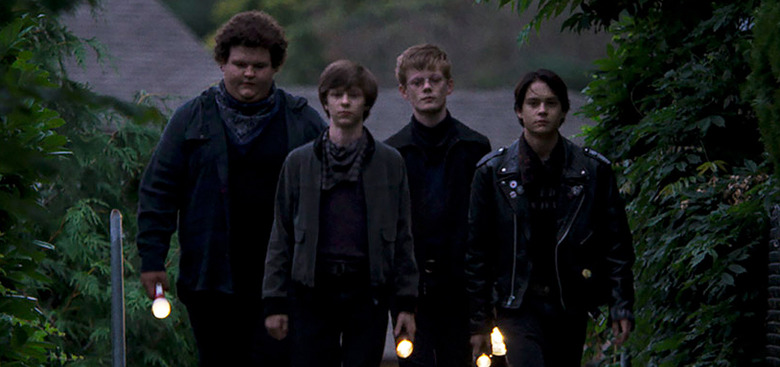 The 2018 Sundance Film Festival is nearly upon us, and we'll soon have coverage of the newest indie movies on the scene making their debut in the mountains of Park City, Utah. One of our more anticipated movies in the line-up has just debuted an awesome new teaser trailer.
Summer of '84 is the latest film from RKSS (or François Simard, Anouk Whissell, and Yoann-Karl Whissell), the filmmakers behind the cult favorite Turbo Kid, and the first teaser trailer paints a picture that is clearly going for a Stranger Things vibe, but with a little more of a sinister style. While there's a bit of an Amblin-esque thing going on here, the subject matter is a little darker as a group of teens gets caught up in the mystery of a serial killer terrorizing their suburban town back in 1984.
Summer of 84 Trailer
The 1980s setting, the sarcastic group of friends, the discussion about Star Wars – these are all things that get me excited to see this movie. Combine that with the fact that it's about a group of teens trying to determine whether their next door neighbor, a police officer played by Mad Men star Rich Sommer, is a serial killer, and this sounds like an indie hit in the making.
The rest of the cast includes Graham Verchere, Judah Lewis, Caleb Emery, Cory Gruter-Andrew, Tiera Skovbye, Jason Gray-Stanford, and Shauna Johannesen. While indie movies often feature up-and-coming talent instead of big names, this casting has an even greater effect here since it makes this movie seem like a relic from the 1980s that has been lying undiscovered for decades.
Even the poster has the perfect 1980s vibe, looking like a cover of a VHS from your local video store: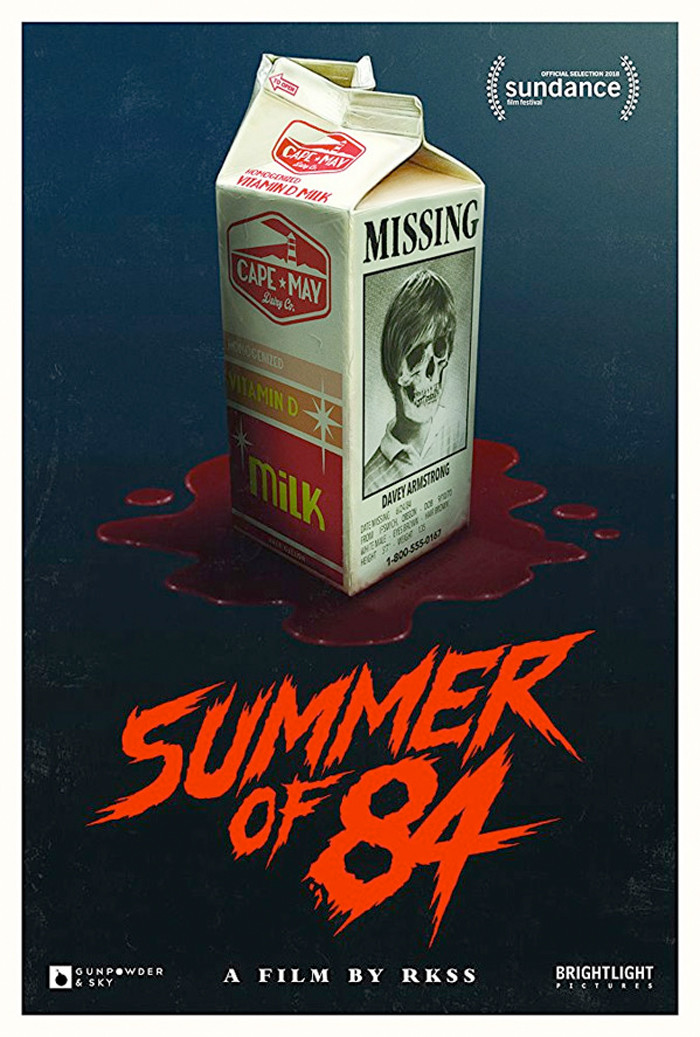 Head over here to check out a video with more insight about the filmmakers, and read the official synopsis below:
Every serial killer is somebody's neighbor. For 15-year-old Davey, the thought of having a serial killer in his suburban town is a scary yet exciting prospect at the start of a lazy summer. In hormonal overdrive, Davey and his friends dream of sexual conquests until the news reports of the Cape May killer. Davey convinces his friends that they must investigate, and they uncover that his next-door neighbor, an unassuming, single police officer, could be the prime suspect. Could Davey possibly be right, or is it his overactive imagination?
Summer of '84 premieres at the Sundance Film Festival this month.