20th Century Fox Cancels James Mangold's Patty Hearst Biopic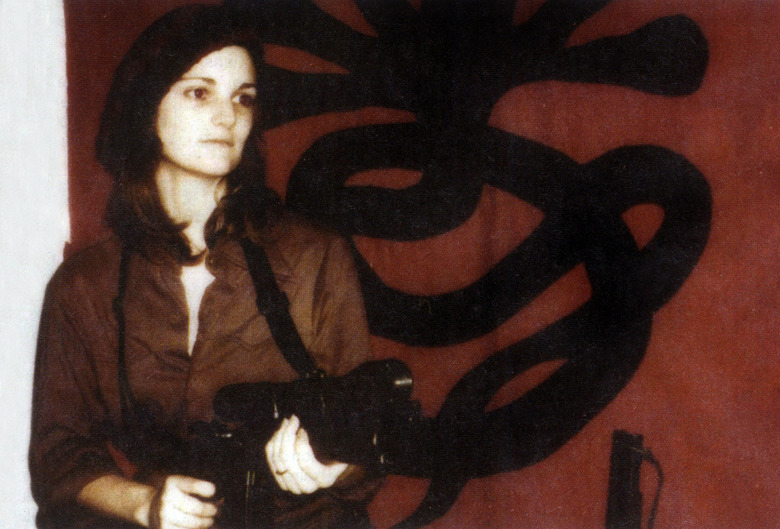 20th Century Fox has decided to not move forward with Logan director James Mangold's biopic about Patty Hearst, the publishing empire heiress whose abduction and subsequent joining of the Symbionese Liberation Army rocked the country.
The studio cancelled the biopic after Hearst attacked Jeffrey Toobin's book American Heiress: The Wild Saga of the Kidnapping, Crimes and Trial of Patty Hearst, which would have served as the basis for the biopic, according to The Hollywood Reporter. The book details Hearst's 1974 kidnapping and eventual conviction for a bank robbery that she reportedly participated in alongside her kidnappers.
Hearst, now 63, released a lengthy statement on Thursday lambasting the book for "romanticizing my rape and torture." Citing the #MeToo movement sweeping Hollywood that calls for supporting female victims of abuse and harassment, Hearst said she was "saddened and appalled" that Fox "agreed to finance and produce a movie based on Toobin's book."
Following Hearst's criticism of the book and Fox's project, the studio said in a statement that it was cancelling the biopic helmed by Logan director James Mangold:
"Twentieth Century Fox Film and its production partners have decided to cancel the studio's planned project based on the book American Heiress."
The untitled film was set to star Elle Fanning and Yahya Abdul-Mateen II.
Hearst is the granddaughter of William Randolph Hearst, the publishing mogul who built one of the largest newspaper and media chains in the U.S., Hearst Communications. At 19, Hearst was kidnapped by the urban guerilla group the Symbionese Liberation Army. But the international sympathy that she gained quickly changed to confusion when a few months later, Hearst was seen wielding a machine gun while helping her captors rob a bank in San Francisco. She was arrested and convicted of armed robbery, but throughout the trial, Hearst maintained that she had been threatened with death and brainwashed. Hearst's sensationalist trial has captured the minds of Americans for the past 40 years, with Hearst becoming an unofficial poster child for Stockholm Syndrome.
Mangold's 20th Century Fox film wasn't the only project in development based on Toobin's book. An upcoming CNN documentary The Radical Story of Patty Hearst, is set to air starting February 11. Hearst singled out both the Fox film and CNN's docuseries in her statement, asserting, "I refuse to give Jeffrey Toobin, 21st Century Fox, CNN or anyone else involved in these projects about my life the power to make me a victim again, or the power to provide a platform where victim blaming is ok." CNN has not yet responded to Hearst's statement.