'Fahrenheit 451' Teaser Trailer: Ray Bradbury's Dystopian Future Is Coming To HBO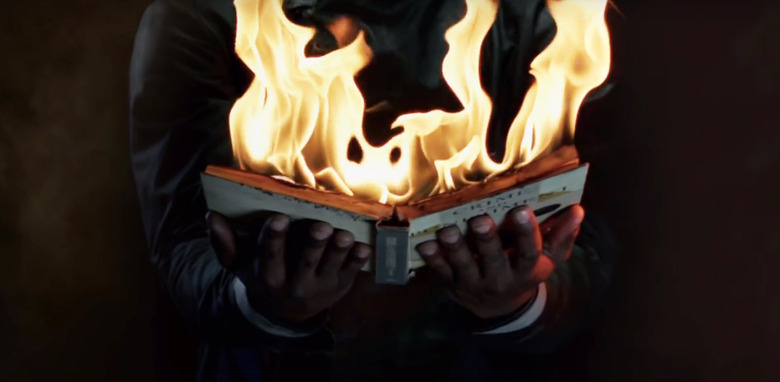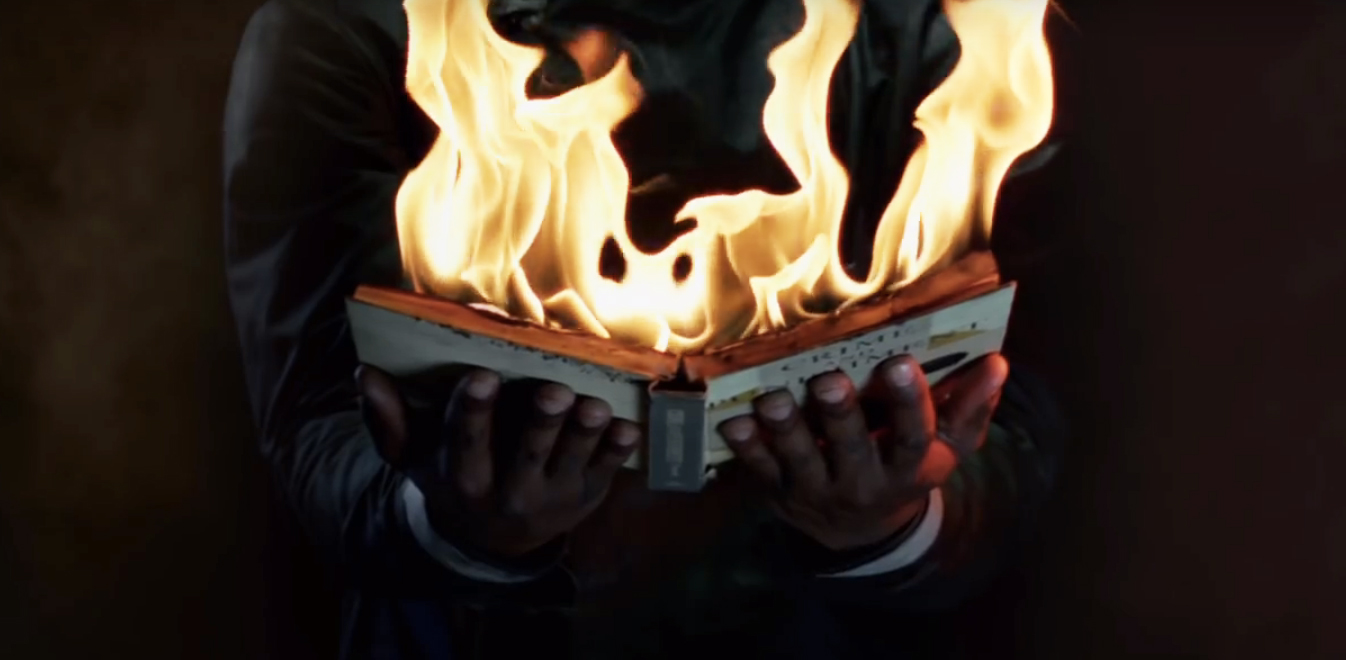 Ray Bradbury's 1953 novel Fahrenheit 451 is a classic piece of literature that has stood the test of time. The story takes place in an unspecified time in the future of America where books have been outlawed and "firemen" have the responsibility to burn any that are found. It's the definitive story about suppression, censorship and knowledge. Now that story is coming to HBO.
HBO Films is turning Fahrenheit 451 into a cable movie starring Creed lead Michael B. Jordan and The Shape of Water villain Michael Shannon, and the first fiery teaser trailer has arrived online for you to watch.
Fahrenheit 451 Teaser Trailer
As you can see, there's no real footage from the movie here, but the imagery of burning books isn't something we stumble across in movies and TV shows too often, even those set in dystopian futures like Fahrenheit 451, named so because it's the temperature at which book paper catches fire and burns. The first photos from the movie have also been revealed.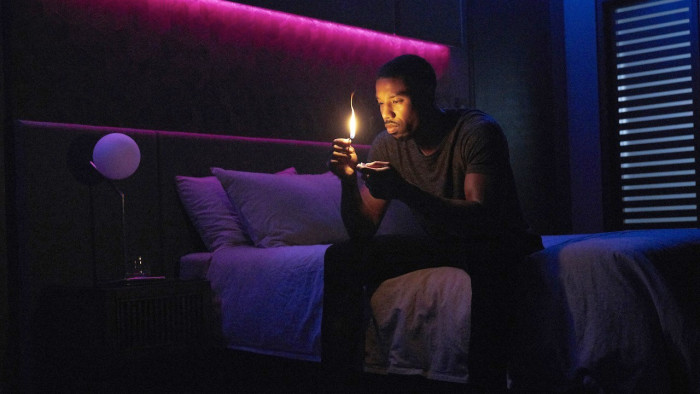 In the movie, Michael B. Jordan plays Guy Montag, a fireman who suddenly becomes disillusioned with his role of censoring writing and destroying knowledge after he meets a rebellious young girl. Montag becomes part of a resistance group who memorizes and shares all of the greatest literature from history in order to preserve their importance and pass it on to future generations. At least that's how the book goes. This modern adaptation could be something completely different.
Michael Shannon is playing Montag's fire chief Beatty, the villain of the story. Meanwhile, Sofia Boutella is playing an informant caught in the conflict between Montag and Beatty, likely the same young girl who convinces him to rebel. The cast also includes Lilly Singh (Bad Moms) as Raven, a tabloid reporter who works with the fire department to spread the ministry's propaganda by broadcasting its book-burning raids to fans.
It'll be interesting to see how Fahrenheit 451 is updated for modern times, especially considering how tense today's political and social climate has been. There's more oppression taking place than merely the censorship of knowledge, and it wouldn't be surprising if additional ideas come into play in this adaptation along with the core story.
Ramin Bahrani (99 Homes) is directing from a script he co-wrote with Amir Naderi (Vegas: Based on a True Story), and HBO will debut the movie sometime this spring. As soon as we have a specific release date, we'll let you know.