The Morning Watch: Physics Of 'The Last Jedi', Jack Black Performs 'Everybody Polka' & More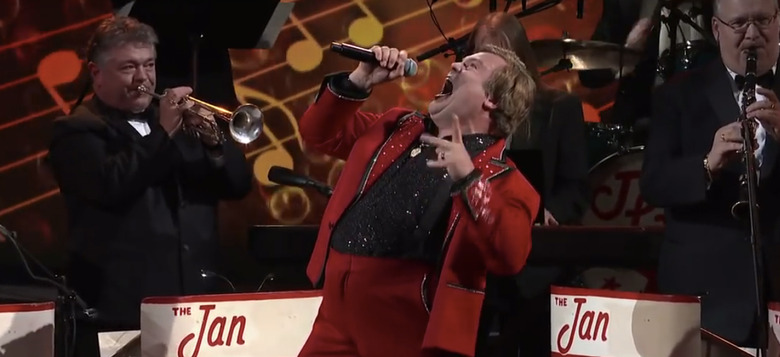 The Morning Watch is a recurring feature that highlights a handful of noteworthy videos from around the web. They could be video essays, fanmade productions, featurettes, short films, hilarious sketches, or just anything that has to do with our favorite movies and TV shows.
In this edition, dig into the physics of a certain sequence in Star Wars: The Last Jedi. Plus, watch Jack Black perform "Everybody Polka" from his upcoming movie The Polka King, and a couple members from the Saturday Night Live cast take the infamous Paqui's Carolina Reaper chip challenge.
First up, Star Wars: The Last Jedi introduces a surprising battle tactic when Admiral Holdo takes a Resistance ship and smashes it into a Star Destroyer at lightspeed. This edition of "Because Science" at Nerdist dives into the physics of this sequence to determine whether the outcome is possible and plausible.
Next up, in case you didn't here, Jack Black has a new movie called The Polka King coming to Netflix today. In order to promote the movie, Jack Black stopped by The Late Show with Stephen Colbert to perform a song from the movie, complete with his character's polka band. Enjoy!
Finally, longtime partners in comedy and Saturday Night Live cast members Kyle Mooney and Beck Bennett took the infamous Paqui chip challenge. For those who don't know, the Carolina Reaper chip is the World's Hottest Chip made with the hottest chile pepper on the planet. How do Mooney and Bennett hold up to the challenge?