Apple Orders New Sci-Fi Series 'See', From 'I Am Legend' Director Francis Lawrence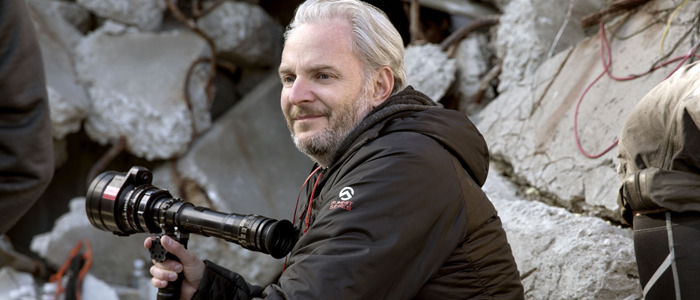 Apple is slowly but surely building up a nice little library of television shows. Now the company has added one more to its roster: a series called See, which is written by Eastern Promises and Taboo writer Steven Knight and will be directed by Francis Lawrence, the filmmaker behind I Am Legend and the Hunger Games sequels. Read more about the newest Apple sci-fi series below.
Deadline reports that Apple has given a straight-to-series order to See, which is being described as an "epic, world-building drama" that's set in the future. Those are literally all of the concrete details we have about the show at this stage, but Deadline also mentions that while the number of episodes is officially yet to be determined, they're apparently confident that See will end up with an eight-episode order for its first season.
This is actually the third sci-fi show that Apple has green lit since splashing down in Hollywood and attracting attention for getting into the original content game. The first is a reboot of Steven Spielberg's anthology series Amazing Stories which is being spearheaded by Hannibal creator Bryan Fuller. The second was ordered back in December, a space drama from Battlestar Galactica's Ron Moore which imagines what would have happened if the global space race never ended.
Apple has also ordered an untitled drama set in the cutthroat world of morning television that stars Jennifer Aniston and Reese Witherspoon. For now, those are all of the shows that the tech giant has officially ordered, but we do know they're developing a drama series called Are You Sleeping from Confederate co-creator Nichelle Tramble Spellman. That one is set to star Octavia Spencer and depicts the human consequences that occur when a popular true crime podcast digs into an old murder.
We don't know enough about See to know if it's worth getting excited about on a story level, but the pairing of Knight and Lawrence for a sci-fi story is undoubtedly intriguing. Now we'll just have to wait and see how Apple plans on distributing the damn thing, since the company has yet to reveal how they plan on actually getting any of these shows in front of audiences. The acquisition of this many shows this early in the game leads me to think that they may be leaning toward a subscription service of their own, but time will tell.