'Gambit' Loses Yet Another Director As Gore Verbinski Bails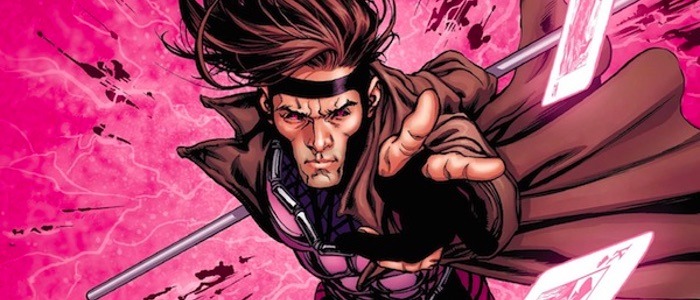 Another one bites the dust. 20th Century Fox's Gambit movie is now without a director...again. Pirates of the Caribbean filmmaker Gore Verbinski is the latest director to part ways with the X-Men spin-off movie, which was rumored to start production this March. But without a director, it seems like fans will waiting a while longer to see the card-throwing Cajun on the big screen again.
According to Deadline, director Gore Verbinski (A Cure for Wellness) has left the director's chair of Gambit due to "scheduling issues," and the site claims the split was amicable all around. And in case anyone is breathlessly waiting to find out if Channing Tatum is still on board to play the title role...yes, he is.
Rupert Wyatt (Rise of the Planet of the Apes) was the first to come on board as the Gambit director before he left because of behind-the-scenes conflicts; he was followed by The Bourne Identity director Doug Liman, who left because he couldn't find a personal connection to the story. The project was creatively reworked following the success of Fox's recent R-rated superhero movies like Logan and Deadpool, but Verbinski, who joined last October, has jumped ship, leaving this film without a director for the third time.
It's a shame, because it actually seemed as if the Gambit movie was finally making some progress. Last November, Lizzy Caplan (Masters of Sex, Cloverfield) was hired as the female lead opposite Tatum, and the movie was given a release date of February 2019. As recently as this week, OmegaUnderground reported that production on the Gambit solo film was supposed to begin on March 19 in New Orleans, Louisiana, but I'm guessing that's all out the window now that the project is left rudderless once more.
At this point, I'm starting to wonder if we're ever going to see this film. Fox could easily scrap the whole thing: Tatum has never appeared on screen in character before, and they haven't made any in-universe decisions that rely on that character specifically showing up. But it's unfortunate that this movie can't seem to find the right assembly of talent to bring it to the starting blocks (let alone the finish line), because Fox's X-Men spin-offs have established themselves as being far more creatively interesting than the traditional team-up X-Men movies lately (see: Deadpool, Logan, New Mutants).
This is definitely a passion project for Tatum, and if this movie ever does come to pass, we'll likely look back on this moment as a key turning point for the project – either to lament the fact that Tatum should have let it go, or to praise him for his devotion to telling the character's story.