Natalie Portman Replaces Reese Witherspoon In 'Pale Blue Dot'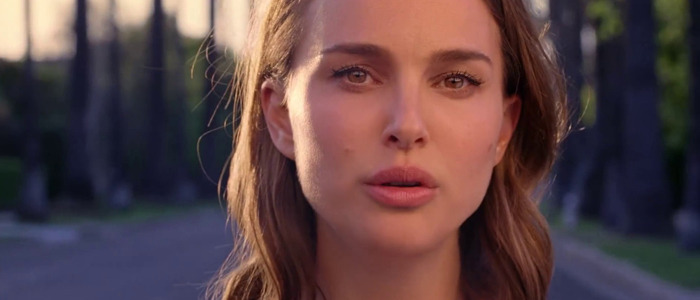 Oscar-winning actress Natalie Portman is so frustrated at the Hollywood Foreign Press Association for not nominating any female directors that she's decided to leave this planet entirely. Fresh off her Golden Globes zinger about the all-male nominees in the Best Director category, Portman is now in talks to star in Pale Blue Dot, a film in which she'll play a female astronaut for director Noah Hawley, the showrunner of shows like Fargo and Legion.
Noah Hawley has been looking to make the leap to the big screen for a while now. He has Buried Bodies (based on the real life Lake Pleasant Bodies case), a Doctor Doom solo movie, and an adaptation of his own novel Before the Fall lined up as potential directing gigs, but Pale Blue Dot is currently slated to be his feature directorial debut.
Reese Witherspoon was initially signed on to star as a successful female astronaut who slowly starts to lose touch with reality once she finishes her mission and tries to adapt to her regular life on Earth. But now Variety reports that Portman is in talks to replace her in the lead role – though Witherspoon (who left to film season 2 of Big Little Lies) will still remain on board as a producer. No male lead has been cast yet, but that role (along with the rest of the cast) is expected to be filled soon. Hawley has an idea for the fourth season of FX's Fargo, but recently revealed that the show won't return to the network until 2019. And since he's already finished with season 2 of Legion, that means Pale Blue Dot conceivably has most of this year to shoot before he needs to start work on the new Fargo season.
Variety says this would be a return to prestige drama territory for Portman, who was recently nominated for an Oscar for her work in Jackie. Based on the premise alone, I hadn't really considered this to be a prestige drama, but the fact that this is a Fox Searchlight movie with what appears to be a meaty lead role points in that direction. Interestingly, the film's notion of grappling with sanity and reality is territory that's also familiar for Portman, who won an Oscar for portraying a character who does that exact thing in Black Swan. Plus, she has Annihilation coming out soon, a sci-fi project that looks to also cover some of that same ground.