This Week In Trailers: Flower, Kate Can't Swim, Maybe Shower, Above & Beyond, The Relationtrip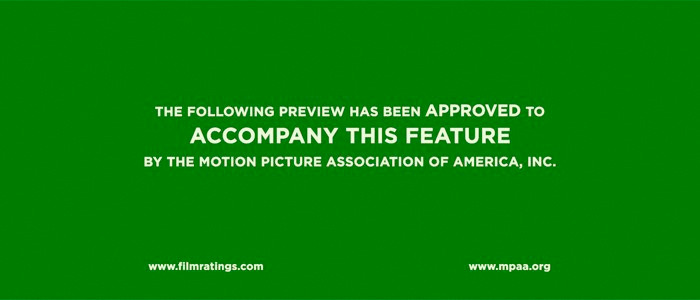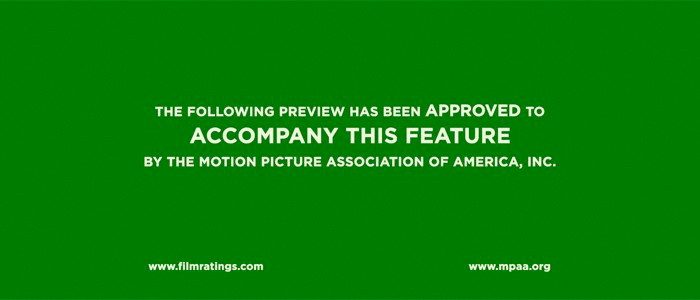 Trailers are an under-appreciated art form insofar that many times they're seen as vehicles for showing footage, explaining films away, or showing their hand about what moviegoers can expect. Foreign, domestic, independent, big budget: What better way to hone your skills as a thoughtful moviegoer than by deconstructing these little pieces of advertising?This week we go after a possible chomo, throw a party about a pregnancy we're not entirely sure we want, visualize our relationship anxiety, go from EDM to rock star, and connect with a girlfriend who may not like girls anymore.
Charming.
As much as a movie about trying to catch a child molester can be charming, the tonal opposite of Hard Candy, this trailer absolutely pulls it off. Behind the direction of Max Winkler this is my first real introduction to Zoey Deutch and she owns completely. Add to this that the movie is getting a writing assist from Matt Spicer, who co-wrote Ingrid Goes West, and you have this itty bitty film that looks and feels like something that could be just the kind of under-the-radar gem that could get attention for all the right reasons. And, big ups for Tim Heidecker for crushing that straight arrow parental role with nary a whiff of what we've come to love from the guy.
Jono Grant, Tony McGuinness and Paavo Siljamäki.
Ever hear of any of them? Me neither.
I was so ready, so close, to pushing that NEXT button before I realized we're here to talk about some DJs who were actually trained musicians and wanted to go on the road to show off a different side of their talents. Directors Paul Dugdale and Myles Desenberg follow these men of the night as they roam the planet during the day to show their amply sized audience just how much they could rock without the electronic element. I'm taken with this simply because it's a story about some well-known people who genuinely threw caution to the wind to see how this other thing would go. It's an interesting narrative and it looks like it could sustain my interest.
Vulnerable.
I miss these kinds of movies. What I mean by this is that I miss these stories that feel tiny in scope and have a very compact time horizon in which the drama is set in motion and, eventually, will collapse in very short order once all the pieces are in place. Director Josh Helman has a firm grasp on keeping things tight and even though the narrative is all but broadcasted from beginning to finish (I think we can fill in the holes) there's still some tenderness between our protagonists that, at the very least, seems to indicate a solid story that maybe, possibly, hopefully, won't end exactly the way we think.
Squeegee my third eye, man.
Just trying to comprehend what on earth directors Renée Felice Smith and C.A. Gabriel have made is a pretty simple equation: Bring together two people who maybe possibly probably are in love with one another, add in some visual delights that bring to life the neuroses that can whip us into a mental frenzy, and then direct it all in a way that doesn't feel jarring and is completely relatable. It works for me. From the moment it starts you aren't quite sure how this is all going to work but it gets so gonzo by the end that there's no way I'm not going to check this out. All in.
The second coming-of-age when you come of age.
I worked with enough young people in my years in the job market that there's this thing that I see happen in the social media postings of those just-graduated workers who are now in their late 20s, early 30s. Some of them are now going through that second coming-of-age where they've found their partner for life and are going down that road of deciding whether or not to have kids and how they're going to negotiate what that process will, or will not, look like once they decide what they're going to do about reproducing. Director Lex Lybrand, who I am always happy to see fighting the good fight for independent filmmaking, has made something that captures that nexus point of people who have moved beyond adolescence, beyond early adulthood, and are now entering an uncertain future that can either prolong their independence or forever bind them to something new entirely. Solid.
Nota bene: If you have any suggestions of trailers to possibly be included in this column, even have a trailer of your own to pitch, please let me know by sending me a note at Christopher_Stipp@yahoo.com or look me up via Twitter at @Stipp
In case you missed them, here are the other trailers we covered at /Film this week:
Mosaic Trailer – OK, I'm in...as well as because that's Buzz from Home Alone who's running on point on this bish
The Night Sitter Trailer - Uh-oh, someone found out how to cover a bright light with a colored filter
Blockers Trailer - Not gonna lie, I really want to like this
Hellraiser: Judgement Trailer - Could be worth a rental
Krypton Trailer – Not feeling it
FredHeads Trailer – Interesting, mildly interesting
Silicon Valley Season 3 Trailer – Kind of a weak effort
Dirty Money Trailer – So, so, so, good
Golden Exits Trailer – Dense and slightly awkward
Tully Trailer – OK, what else you got?
The Looming Tower Trailer – Yes, absolutely
Beirut Trailer – I guess?
Here and Now Trailer – Not sure how I feel about the broad strokes
Summer of '84 Trailer – Certainly feels like a mishmash of things we've seen before