Star Wars Bits: 'Star Wars Rebels' Returns, A Defense Of Luke's Arc In 'The Last Jedi,' And Porgs As An Invasive Species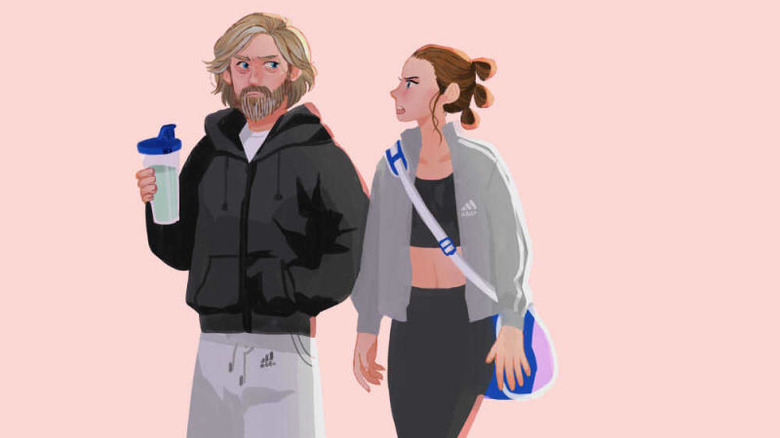 In this edition of Star Wars Bits:
Star Wars Rebels gets a mid-season premiere date
John Williams confirms he'll be scoring Episode IX
Snoke's throne room design has an unlikely influence
Matt the Radar Technician makes a grand return
And much more!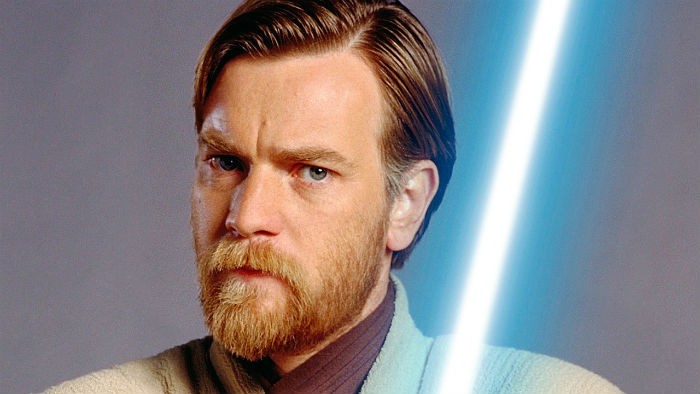 Let's start, as every post on the Internet should, with Ewan McGregor as Obi-Wan Kenobi. I've polled the entire planet, and pretty much everyone wants McGregor to reprise his role from the prequels in a Kenobi standalone film, which is reportedly in development. That includes, of course, McGregor himself. But he insists he still hasn't heard anything from Lucasfilm. As he told reporters backstage at the Golden Globes last weekend: "There's a lot of talk, and I'd be happy to play him again, but I don't know anything more than you do." There's more info at The Hollywood Reporter, including a photo of McGregor working out while sporting a very Kenobi-like beard. #forscience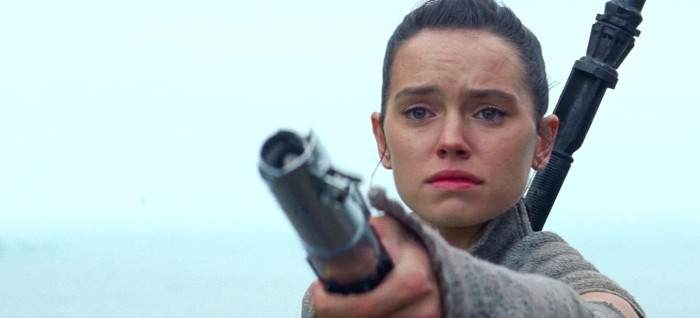 Your very own lightsaber is calling to you, reports Blooloop. Disney recently filed a patent for "systems and methods for augmenting an appearance of a hilt to simulate a bladed weapon," likely to be used as part of an AR experience in the Galaxy's Edge section of Disney theme parks. In other words: Laser swords for everyone!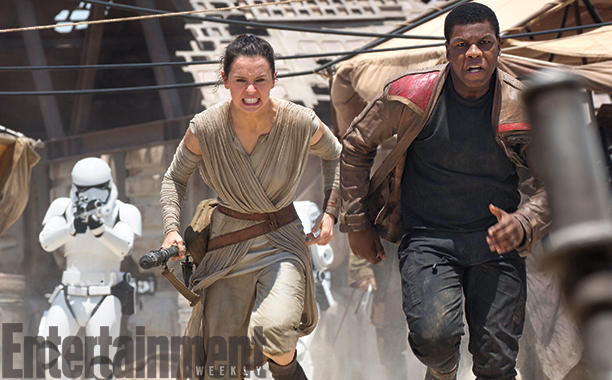 Mark Hamill rocked the Star Wars universe by voicing his initial displeasure with Rian Johnson's plans for Luke Skywalker in The Last Jedi. As it turns out, another lead actor also wasn't thrilled with her character's plot. At the BAFTA Q&A for The Last Jedi, Daisy Ridley expressed her "reservations" over Rey's plot, saying: "I thought, 'Where is John [Boyega]? He's away from me, and I don't want to be away from him.'" The comment earned appreciative laughter, and was most likely meant to display Ridley's closeness with Boyega, rather than Rey's closeness with Finn. Judge for yourself at ComicBook.com.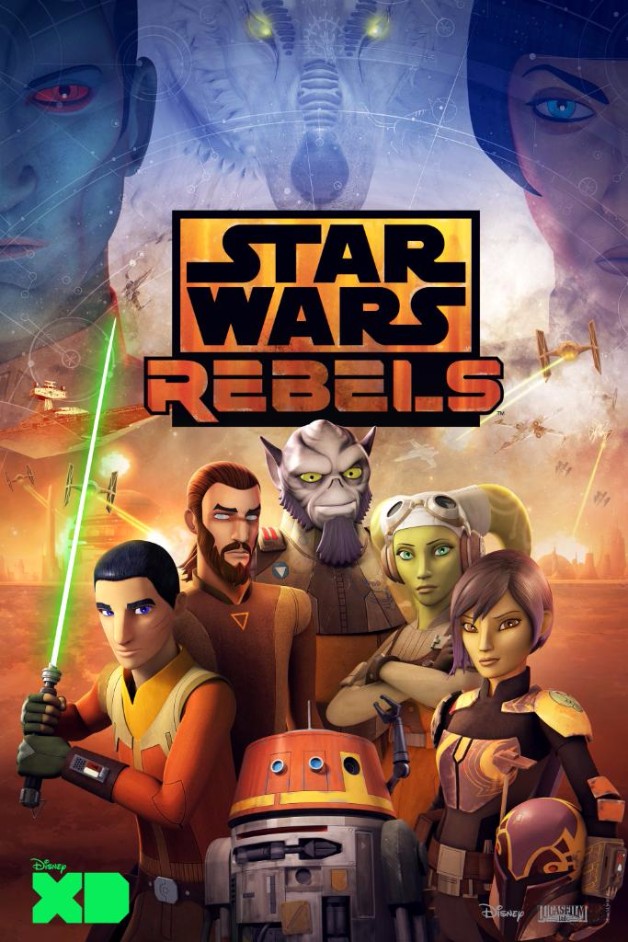 A report from the German site Jedi-Bibliothek has now been confirmed by Disney XD: the fourth season of Star Wars Rebels returns on February 24 with an episode titled "Jedi Night." More information – including slightly spoilery episode descriptions – can be found over at Den of Geek!. What? No, I'm not already crying. Nothing to see here, move along.
The final music for #StarWarsRebels. Thank you, Kevin Kiner.#FollowTheWhiteLothcat pic.twitter.com/LvLoATexJf

— Dave Filoni (@dave_filoni) January 6, 2018
While we're all now waiting with bated breath for a new Rebels trailer, showrunner Dave Filoni tweeted out a teasing, behind-the-scenes photo of a scoring session featuring the (absolutely sublime) music of Kevin Kiner.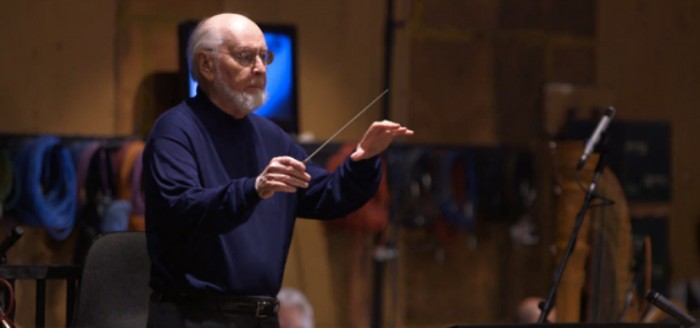 Speaking of sublime music, the iconic John Williams gave a delightful interview to Variety about his two 2017 film scores potentially up for Oscar nominations: The Last Jedi and Steven Spielberg's The Post. (Williams already has more Oscar nominations that any human in history, but he could earn his 51st and even 52nd when the next batch of noms are announced). Williams delivers some wonderful, behind-the-scenes tidbits about both scores, while also confirming that he plans to come back and score Star Wars Episode IX, which is all well and good, because the world would literally grind to a halt if he didn't.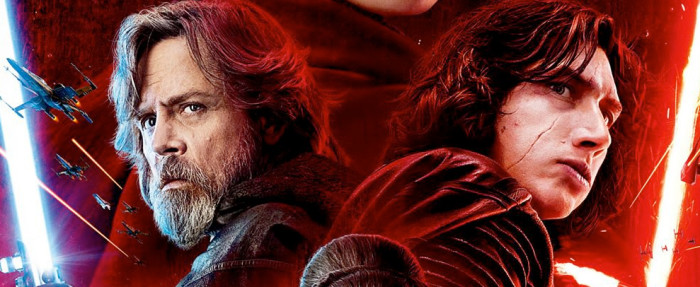 One thing we can all agree on when it comes to The Last Jedi: John Williams' score is, as always, nothing short of excellent. As reported by MakingStarWars.net, Disney recently released an extended version of the TLJ soundtrack, which you can listen to here.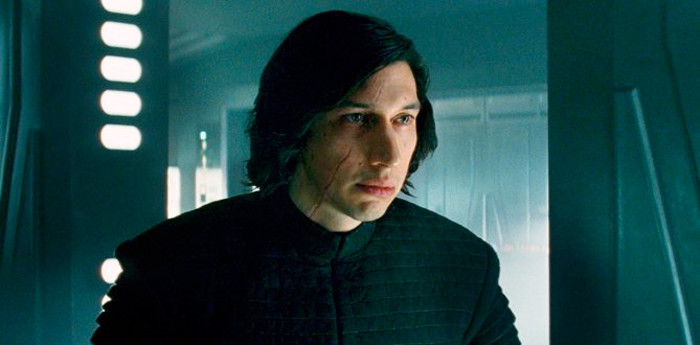 In an interview with People, Rian Johnson explained the secret behind those exhilarating Force bond scenes with Kylo and Rey: actually having both actors present. "Every single time we shot one of their sides, the other person was off camera," Johnson said. "Even to the point where Adam flew to Ireland just to be off camera for Daisy's stuff, which was essential because they're such intimate conversations. And that also meant we had to shoot each of those scenes twice basically, which meant the rehearsal time was really important."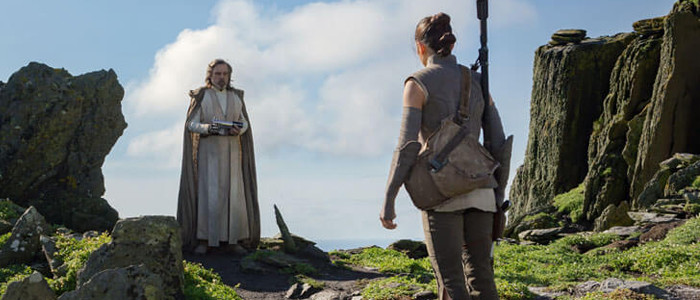 Already sick of schlepping to the theater to take in repeated viewings of The Last Jedi? Rumor has it, you can buy TLJ on DVD, Blu-ray, and 4K Ultra HD on March 27 and watch Chewie roast Porgs on a loop in the comfort of your own home. That date comes to you from The Digital Bits and is based on a number of retail sources.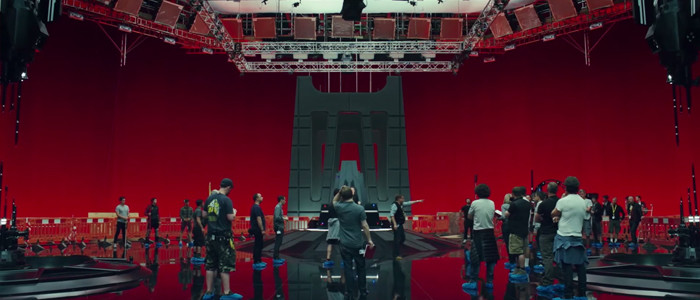 Heroic Hollywood picked out another cool factoid from The Art of Star Wars: The Last Jedi. Speaking about Snoke's blood-red throne room, Design Supervisor Kevin Jenkins discussed some of the influences behind the bold visual style: "Early on, the one thing that stuck was the heavy red with colonnade banners. It is part of the Ran/Kurosawa thing—the samurai influence. It's a colonnade leading you to a dais and a chair. Rian didn't mention Twin Peaks's Black Lodge—the red room—but we all did in an art department meeting." All in all, that's a damn fine design.
Star Wars Explained addresses another of the billion burning questions fans have about plot points in The Last Jedi: Why didn't Snoke or Kylo Ren have yellow Dark Side eyes, like Anakin/Vader in Revenge of the Sith and the Emperor in Return of the Jedi? Hear the answer to that question and more in the video above.
In a separate video, Star Wars Explained also tackles the necklace spotted in Luke Skywalker's hut on Ahch-To, which was confirmed by the visual dictionary for The Last Jedi to be a recovered, fragmented Sith lightsaber crystal. The video also addresses the potential connection to Darth Revan and the knights of the Old Republic.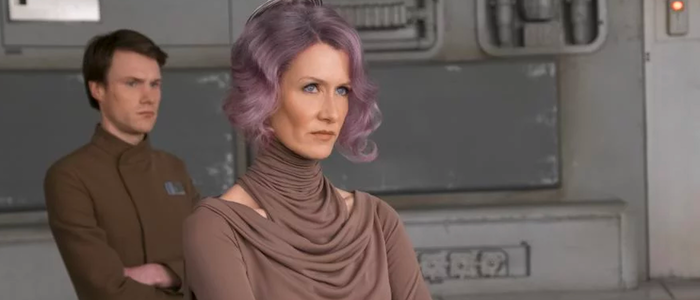 As pointed out by Elite Daily, the visual dictionary for The Last Jedi contains details on Vice Admiral Amilyn Holdo that shed some light on the character herself. Holdo hails from Gatalenta, a planet known for its calming tea, its calming retreats, and apparently, its peculiar mode of dress. Holdo's unique purple gown (and matching hair!) coupled with her refusal to wear a uniform reflects the character's dedication to her home planet as well as her own personal streak of individualism. Yep, I can totally see why she and Leia are friends.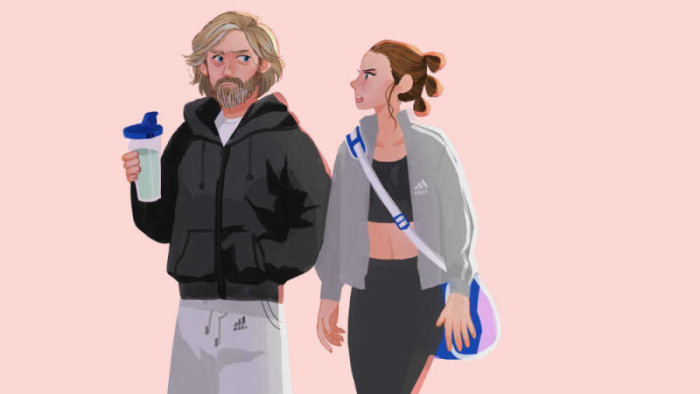 Artist Amelia Lola answered another burning question on everyone's minds: What would it look like if Luke and Rey were training on our planet, in this day and age? The charming work of art was retweeted by Rocky – I mean Mark Hamill – himself. Now if you'll excuse me, I'm off to the gym.
StarWars.com writer and Full of Sith podcaster Bryan Young took to Twitter to elaborate on his thoughts regarding Luke Skywalker's controversial arc in The Last Jedi. Young argues (beautifully and convincingly) that Luke's storyline in TLJ is right in line with the character's entire ethos, and fits well within the saga at large. Check out the full thread of tweets here.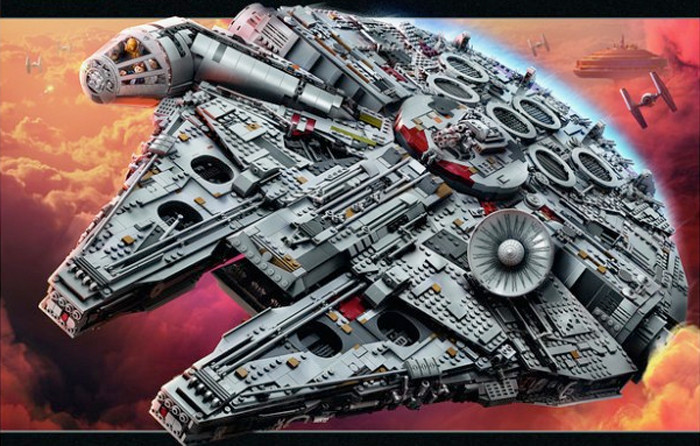 Meanwhile, in Melbourne, two Legoland employees built the world's largest Millennium Falcon, which is composed of a quarter of a million bricks and measures in at 15 feet long. (Take that, Powell family!) Watch this video from 7 News Adelaide for more.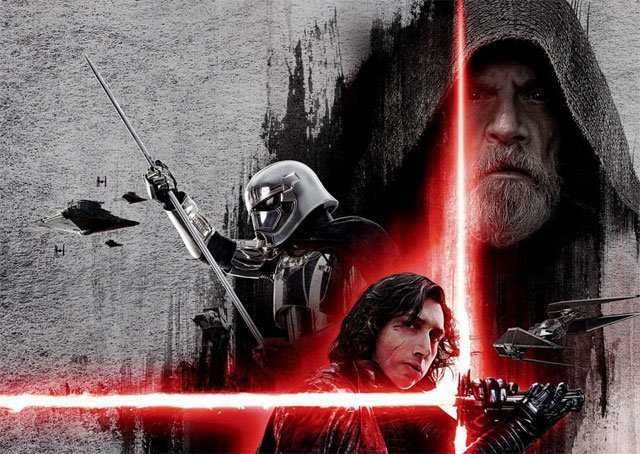 1,215,300,000 – that's the number of dolla bills earned by The Last Jedi so far in theaters worldwide. According to Deadline, that number puts TLJ ahead of Iron Man 3 to become the 12th highest grossing film of all time.
...yet as Variety reports, The Last Jedi has yet to gain any traction in China, the world's second-biggest movie market, having grossed only $28.7 million in its opening weekend. The Last Jedi was beaten by none other than "The Ex-File: The Return of the Exes," which had premiered in Chinese theaters the week before. You do you, China.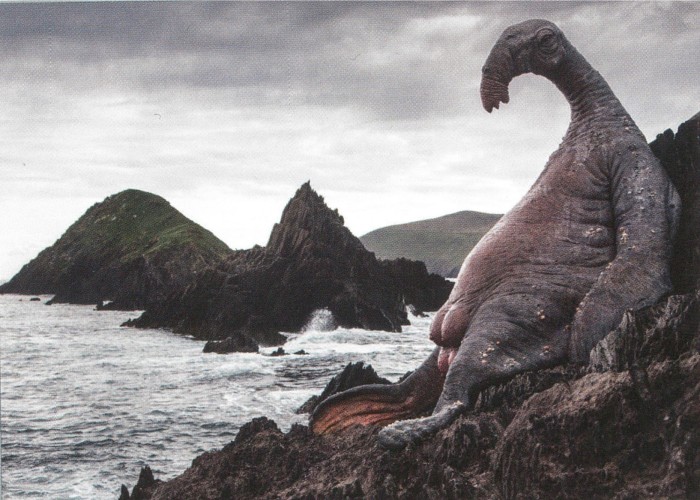 Be honest: When you saw ol' Uncle Luke guzzling green milk from a thala-siren's utter, wasn't your first thought: gee, I wish I could make a milkshake out of that? Now, you can! Thanks to StarWars.com, you can put together your own thala-siren milkshakes in the comfort of your very own Jedi hermit hut. Share the recipe with all your Force ghost friends!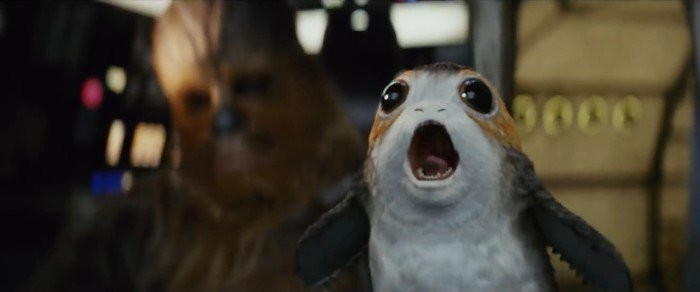 Porg Invasion! Sounds cute, right? Not so! say actual, real life scientists. "The most likely candidates to become invasive species would be those found around space ports, as they are most likely to be picked up and transported somewhere new," professor Tim Blackburn, an invasive species expert based in University College London, told The Verge. "Porgs might decimate some native fish if there were no porg-like predators already present." Read more about the fascinating xenozoology of the Star Wars universe at the link above.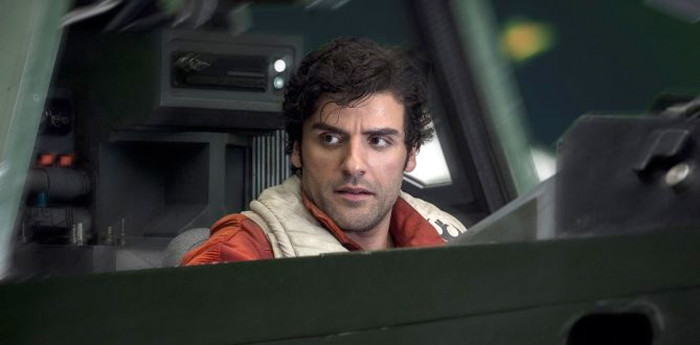 In a brilliant essay for Tor.com, Emily Asher-Perrin discusses the character of Poe Dameron in The Last Jedi and what lesson Poe – as well as all of the newer members of the Rebel Alliance Part II – need to learn about war, responsibility, and the nature of heroism. "All these kids think they're doing the right thing—more specifically, they think they're doing what Leia would have wanted," Asher-Perrin writes. "They don't know Holdo, and they are deeply loyal to their general. They think they are going Rogue One all over Holdo, being the savvy, insubordinate heroes."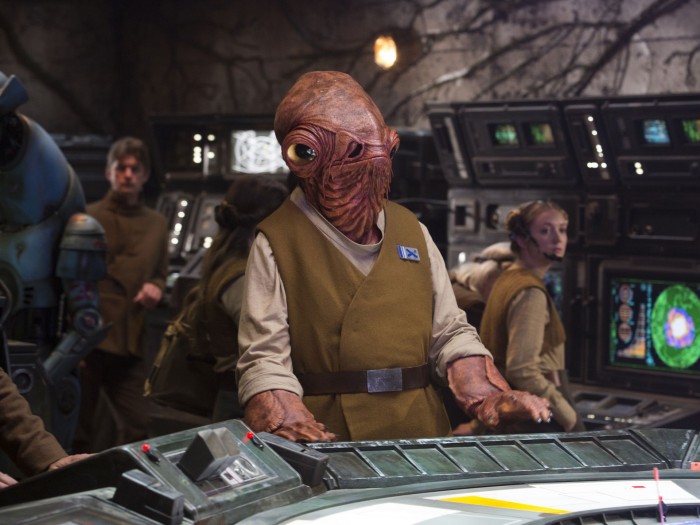 The body count in The Last Jedi was high, but one death hit fans particularly hard: that of Admiral Ackbar. The admiral is killed in the bridge explosion that nearly takes out Leia, but his death occurs offscreen and is barely addressed at all over the course of the rest of the film. The Huffington Post spoke to Last Jedi editor Bob Ducsay about this unforgivable omission, and Ducsay admitted that maybe the offscreen death was "too incidental." R.I.P, Admiral Ackbar. As Josh Kurp wrote over at UPROXX: "He recognized every trap, but one: his own demise."
EA's Star Wars: Battlefront II game has been plagued by gamer complaints, but fear not: Matt the Radar Technician is here to save the day! Player (and now my personal hero) GameTsFe created a mod based on Adam Driver's character in the viral SNL sketch depicting Kylo Ren as an Undercover Boss at Starkiller Base, and it is glorious. Hit up CinemaBlend for more.