How MoviePass Is Trying To Get 1.5 Million People To See 'I, Tonya'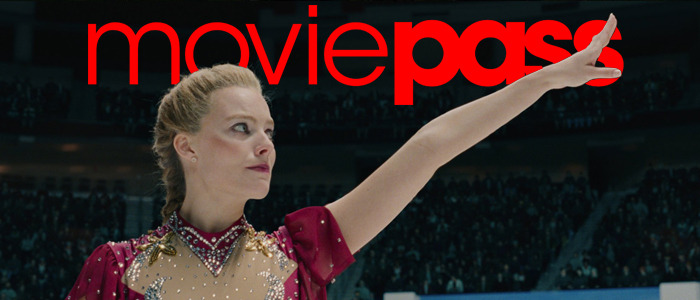 MoviePass, the subscription service that allows members to see one movie per day in participating theaters for a monthly fee, has officially entered the next phase in their plan for world domination. The service made headlines earlier this week by reaching an impressive 1.5 million subscribers (with 500,000 of those coming in the last month alone), and now that they have a larger consumer base to work with, they're starting to incorporate advertising into their business model.
Below, read about a new MoviePass I Tonya partnership and how the company is attempting to convince 1.5 million people that the Tonya Harding biopic is worth seeing in theaters.
In December, MoviePass announced that they'd signed a marketing and distribution deal with a mysterious "independent movie distribution company," and now we have a pretty good idea of what that company is: Neon, the distribution company co-founded by Alamo Drafthouse head Tim League. Neon was formed in the early days of 2017, and quickly became a major player in the distribution game; over the last year alone, they released movies like Ingrid Goes West, Beach Rats, The Bad Batch, Borg vs. McEnroe, Colossal, and I, Tonya – the latter of which is the subject of one of MoviePass's first major advertising pushes.
In a new e-mail sent to members, MoviePass praises Craig Gillespie's Tonya Harding biopic/crime film by citing positive reviews from professional film critics and a random MoviePass member. After explaining the film's premise and who stars in it, the e-mail goes on to offer ten 12-month MoviePasses as a prize for its membership. Here's the relevant info:
We are giving one person ten annual MoviePass subscriptions, to be given to anyone of your choosing. See I, TONYA in theaters by 

Friday

 night and automatically enter to win ten 12-month MoviePasses. No catch here. See the film and we'll automatically enter you. Winner will be notified by 

January 15th

.
Is winning ten more MoviePass subscriptions a tantalizing prospect for people who already have a subscription themselves? Will winners be able to cancel their own paid subscription and replace it with one of the free subscriptions they just won, or will they be penalized with a nine month suspension if they cancel their original paid plan? Oh well – at least they're not asking people to jump through hoops to enter; if you see I, Tonya in theaters, you're automatically in contention for the prizes. But considering how MoviePass has actually shown a proven track record when it comes to improving a film's performance at the box office, it seems like Neon may get their money's worth out of this deal.