Colin Trevorrow's 'Star Wars: Episode 9' Pitch Moved Daisy Ridley To Tears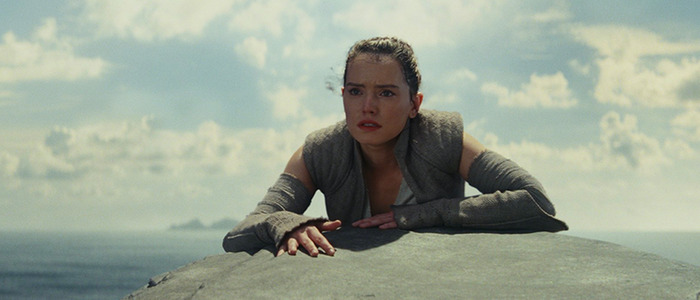 Star Wars: Episode 9 has a huge job ahead of it. Picking up the pieces that Star Wars: The Last Jedi left behind is a daunting task for any filmmaker, and for a little while, Colin Trevorrow carried the burden. But for reasons unknown, Trevorrow was dropped from the project after several years of working on the script.
It's not clear what it was about Trevorrow's original script that may have led to his parting ways with Lucasfilm — though conspiracy theories abound — but for those curious about what could have been, Saturday Night Live cast member Bobby Moynihan of all people has a little morsel of information.
Trevorrow's script was tweaked and overhauled throughout the two years he was involved with Episode 9 — largely because of the tragic and unexpected death of Carrie Fisher, whose Leia Organa was meant to have a starring role in his film. Because of Lucasfilm and Disney's tendency to keep a very tight lid on plot details, we'll never know (at least for a long time) what Trevorrow's original vision entailed — except that it might have moved Star Wars: The Last Jedi star Daisy Ridley to tears.
On an episode of Collider's Jedi Council podcast (via ScreenRant), Moynihan revealed a tidbit about Trevorrow's lost Episode 9 script. Ridley and Trevorrow had met at an SNL after party and gone off in a corner to chat about Rey's future. Moynihan observed the whole thing, and saw that Ridley began crying after Trevorrow outlined his pitch.
It must have been something to move Ridley to tears...though whether it was because it was poignant or dreadful, we'll never know!
J.J. Abrams will now be the one to spearhead Episode 9, with the responsibility of delicately maneuvering around Fisher's massive absence now on his shoulders. Abrams made his pitch to Disney in December, and while there were no reports of Kathleen Kennedy and her fellow Lucasfilm executives crying, it was enough for Episode 9 to start preparing for production this year. But Ridley did reportedly cry at the news of Abrams' return, so I'm going to count that as 1-1 Trevorrow vs. Abrams on the Ridley crying scale. Someone get this girl a tissue.