'Krypton' Trailer: Superman's Grandfather Isn't Playing Around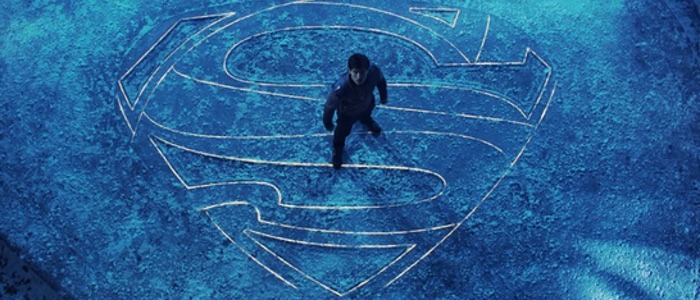 Krypton, the Superman prequel show about Superman's grandparents, just unleashed a fairly epic new trailer, full of pomp and pageantry, intense music, and a few flashes of iconography to rile up the masses. Syfy might very well have a hit on their hands. Watch the Krypton trailer below and decide for yourself.
A new Krypton trailer just landed, and guess what? It looks pretty cool! The new Syfy series from Man of Steel writer David S. Goyer takes viewers back in time, to an era when Superman's home world wasn't so much obliterated space dust drifting through the galaxy. The series is set two generations before the destruction of the planet, and focuses on Seg-El, grandfather of Superman, AKA Kal-El. Behold the trailer in all its glory.
Krypton trailer 
I was a bit skeptical of this show, as skepticism seems to be my nature. For one thing, I couldn't help but ask, "Why bother focusing on this story when we know exactly where it's going – with the mass destruction of everyone on this planet?" This trailer addresses this head-on, with Cameron Cuffe's Seg-El dramatically proclaiming, "The story of my family isn't about how we died – it's how we lived." Cue the booming music.
This is an effective trailer, and I'm digging the overall look of the show, which seems to be going for a Game of Thrones-with-superheroes vibe. The trailer also reveals the presence of time-traveler Adam Strange (Shaun Sipos), who shows up to tell Seg-El all about his famous grandson. Adam Strange is also apparently clutching Superman's cape as he does this, which is kind of weird – how did he get Superman's cape? Did he steal it? Superman is going to be pissed.
In addition to Cuffe and Sipos, Krypton also stars  Georgina Campbell (Broadchurch) as Lyta Zod, an ancestor of Superman nemesis General Zod. Lyta is apparently in a forbidden relationship with Seg-El, which is probably going to be very awkward for Superman and General Zod when they find out. Other cast members include Ian McElhinney (Game of Thrones), Elliot Cowan (Da Vinci's Demons), Ann Ogbomo (World War Z), Rasmus Hardiker (Your Highness), Wallis Day (Will), and Aaron Pierre.
Here's the official Krypton synopsis:
Set two generations before the destruction of the legendary Man of Steel's home planet, Krypton follows Superman's grandfather (Cameron Cuffe, The Halcyon) — whose House of El was ostracized and shamed — as he fights to redeem his family's honor and save his beloved world from chaos.
Krypton premieres March 21, 2018.