'Tully' First Look: Director Jason Reitman Reunites With Charlize Theron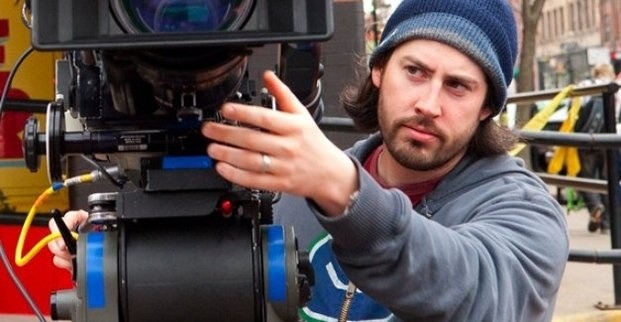 The Young Adult team of star Charlize Theron, director Jason Reitman and writer Diablo Cody are together again for Tully. The comedy features Theron as a mother who forges a unique bond with her new nanny, played by Mackenzie Davis. A Tully trailer is expected to drop any day now, but in the meantime, new Tully first look images offer a glimpse of Reitman's new film.
Charlize Theron, Jason Reitman and Diablo Cody are hoping to rekindle the magic of Young Adult with their new film Tully. The self-described "comedy about motherhood" features Theron as a mother who receives a surprise gift from her brother (Mark Duplass): a night nanny named Tully, played by Halt and Catch Fire and Black Mirror star Mackenzie Davis. Theron's character is initially skeptical about having a nanny, but eventually the two women begin to form a unique bond. Entertainment Weekly has a Tully first look with two images from the film.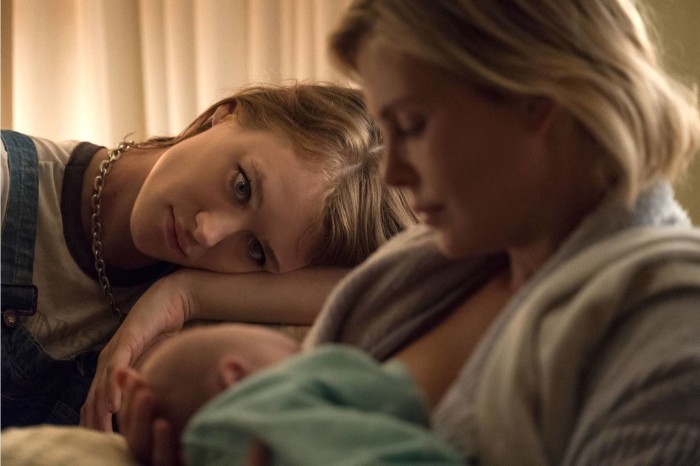 The first image, which has a surprisingly eerie look, courtesy of Eric Steelberg's cinematography, has Davis' character looking on as Theron holds (breast feeds?) her child. This movie is described as a comedy, but I can't tell if they're going for some sort of Hand that Rocks the Cradle-vibe here, or if this is just a deceptive image. Speaking with PEOPLE, Theron says, "Tully watches her newborn overnight so that Marlo can get some sleep, and she becomes a surprising source of therapy and friendship for Marlo and she shows her what life can be like outside the mom bubble. But Marlo starts to realize Tully is not all that she seems."
That "Tully is not all that she seems" line certainly hints at more going on here than meets the eye.
The other image has Theron passed out while children lurk in the background. Again, I'm getting a strong secret-horror-movie vibe from these images, but that might just be my wishful thinking. I'm sure the trailer, which is expected to hit any day now, will clear things up.
On working with Reitman again, Theron says, "Working with him again felt like picking up on the last day of shooting Young Adult, just with a different film and character this time around...Our relationship has been so solid and consistent all these years. He's not afraid to tell stories about real women with real flaws — things that are sometimes uncomfortable for people to acknowledge."
Truth be told, Young Adult was possibly the last truly good film Reitman made. He followed it up with clunkers like Labor Day and Men, Women & Children. Hopefully reuniting with his Young Adult team will have him regain some of his filmmaking strength. What I'm most excited about here is the presence of Mackenzie Davis, a phenomenal actress who deserves to be in all the movies, all the time.
Tully opens April 20, 2018.