'Trust' Trailer: Danny Boyle's FX Show Puts A Stylish Spin On A Familiar Story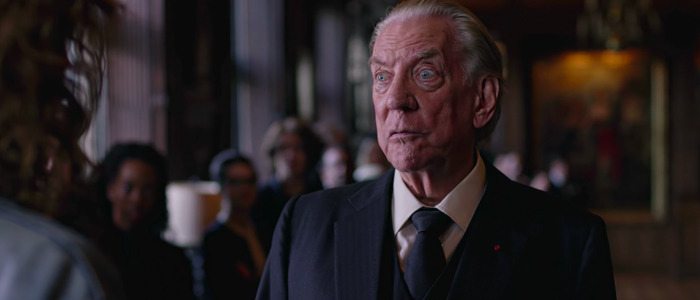 It took a tremendous amount of restraint for me not to include the words "Brendan Fraser" and "cowboy hat" somewhere in the headline of this article, and after you watch this trailer for the new FX series Trust, you'll see what I mean.
Danny Boyle, the director of movies like Trainspotting, Slumdog Millionaire, and 127 Hours, is heading to television to tell the story of the kidnapping of John Paul Getty III, a true story that's now familiar to anyone who's seen Ridley Scott's All The Money in the World. But while Scott's film leans more toward being gothic and stately, Boyle's take on the same subject matter is bursting with the propulsive style for which he's known.
Plus, Brendan Fraser wears a cowboy hat! Check out the full Trust trailer below.
Trust trailer
As you can see, Donald Sutherland seems to loom over this show just as much as Christopher Plummer did as J. Paul Getty in All The Money in the World. Those of you who saw the indie film Beach Rats last year may recognize actor Harris Dickinson playing the young, impetuous John Paul Getty III (Charlie Plummer in the movie), while Hilary Swank, fresh off her frankly bizarre performance in Logan Lucky, plays the role of Gail (Michelle Williams in the movie).
But lest you think Trust is merely a carbon copy of the same story, remember: this is an anthology series. The first season focuses on the kidnapping, but Boyle already has plans for the show to run five seasons and span fifty years by the time all is said and done. And this first season already looks to have that patented sleekness that Boyle often brings to his projects: flashy editing, pulsing colors, and a dynamic narrative. Here's the official synopsis:
The young Getty is kidnapped in Rome and his mafia captors are banking on a multi-million dollar ransom. After all, what rich family wouldn't pay for the return of a loved one? 'Trust' charts the young man's nightmare ordeal at the hands of kidnappers who cannot understand why nobody seems to want their captive back. The Italian police think it's a prank and decline to investigate. Paul's father is lost in a heroin daze in London and refuses to answer the phone. Paul's grandfather — possibly the richest man in the world — is marooned in a Tudor mansion in the English countryside surrounded by five mistresses and a pet lion. He's busy. Only Paul's mother is left to negotiate with increasingly desperate kidnappers. Problem is, she's broke.
Oh, and did I mention Brendan Fraser? In a cowboy hat? I mean, really – what else do you need in a TV show? 
Trust's 10 episode first season debuts on FX on Sunday, March 25, 2018.