Star Wars Bits: Sad Porgs, An Unexpected Superman Connection, And Ewan McGregor's Beard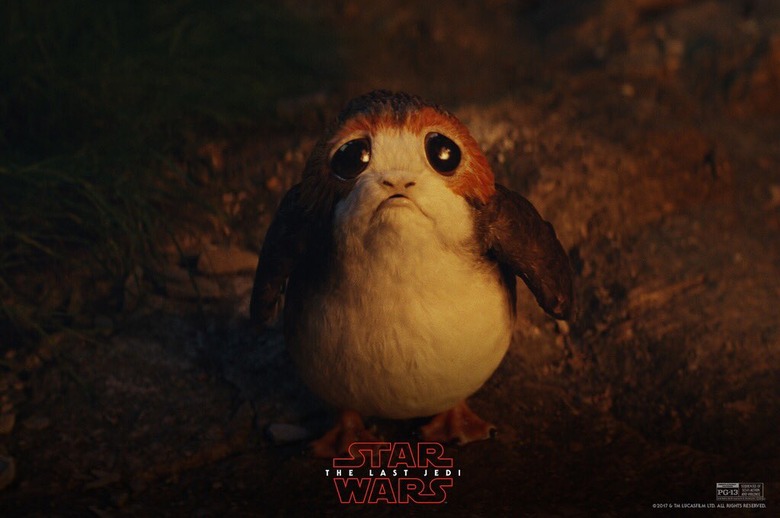 In this edition of Star Wars Bits:
Disney pays homage to that very cute porg
Some insider knowledge about Luke's fave green beverage
The Last Jedi struggles to hit lightspeed in China
Ewan McGregor's facial hair inspires some wacky fan theorizing
And much more!
TFW it's time to go #backtowork...#TheLastJedi https://t.co/x84tTTrLSi pic.twitter.com/XOw625BZCB

— Star Wars (@starwars) January 2, 2018
Though Star Wars: The Last Jedi has proven divisive, one of the film's most memorable moments surely brought joy to even the most cold hearts. Yes, of course I'm talking about the hilarious scene where Chewie attempts to eat a delicious roasted porg but gets guil ttripped by a number of the cute critters, including a particularly distraught little one! Disney clearly knows when they're onto something good, as they posted a great official pic of the saddest of Ahch-To's inhabitants.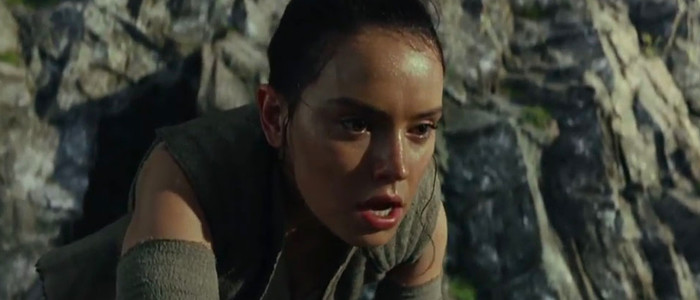 One of the biggest reveals of The Last Jedi was the parentage of Rey, as Rian Johnson went a pretty radical route that once again left fans split down the middle. If you were one of those fans unhappy with the choice, don't fear. In a recent interview with The Huffington Post, Johnson stated that it could still change in Episode IX. But then again, maybe he's just being polite.
Reddit User HenroTee noticed an interesting nod to Star Wars in Zack Snyder's much maligned Man of Steel. The shot in question shows Supes flying through a crumbling building which looks very similar to a famous scene in our favorite space opera. Well spotted!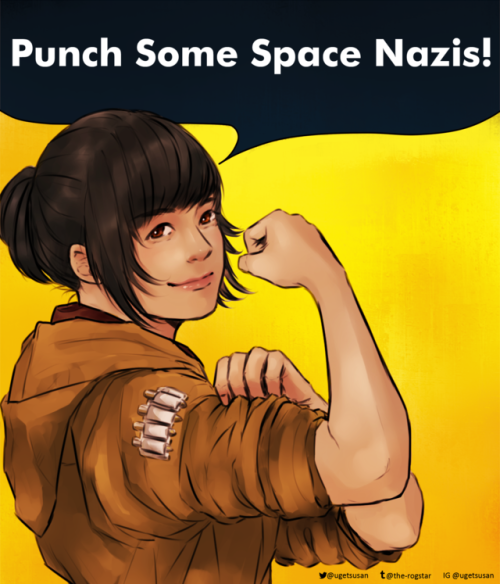 Rose Tico is one of the standout new additions to Star Wars canon after her grand debut in The Last Jedi. And artist Ines Brandt has created this wonderful homage to not one, but two special Rosies with this rad Rose Tico the Riveter fan art that we absolutely adore!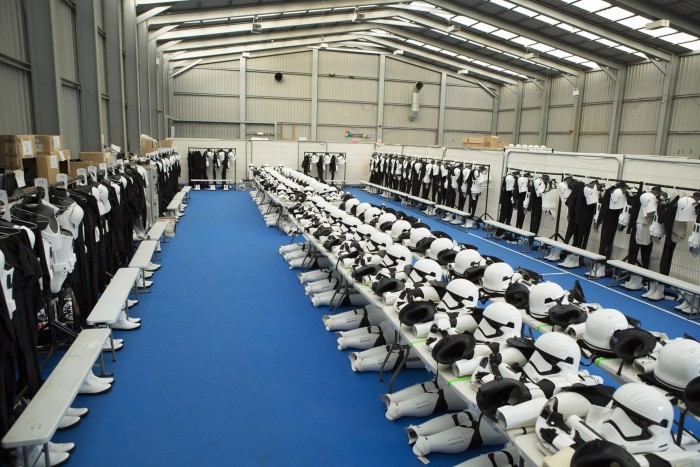 Another treat from Reddit this week: user Vienna95 shared this gorgeous backstage photo of the dressing room where Stormtroopers prepared whilst filming The Force Awakens. This led to many Redditors expressing their gratitude that J.J. Abrams didn't go the prequels route and CGI all of his troopers.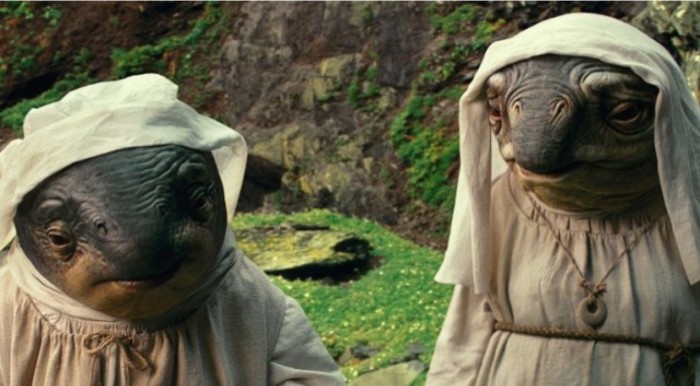 Collider was lucky enough to sit down and chat with Star Wars character designer Neal Scanlan for a deep dive into his wild imagination. There are a whole bunch of treats in this interview, but most importantly, he reassures fans that Luke's green milk was not as gross as it looked and was adjusted in post to look even more disgusting.
Star Wars Explained has been extra busy since the release of The Last Jedi and they don't look like they're planning to stop with this SUPERSIZE 35-minute long edition that answers 25 burning questions about the latest entry in the Star Wars franchise. From the possible redemption of Kylo Rey to the much contested Gray Jedi, this video has a lot of rad facts and probably answers a few of the queries that you left the movie with.
Another great video from Star Wars Explained delves into the recently released new Star Wars novel The Last Jedi: Cobalt Squadron. The story focuses on Rose and Paige Tico and this video explores some of the most interesting new things that fans will learn about the pair when they pick up the book.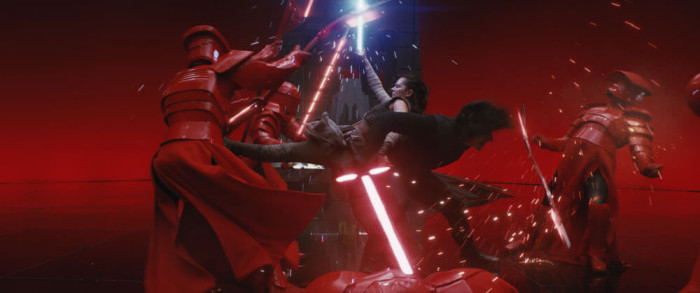 Star Wars: The Last Jedi has already made over a billion dollars worldwide, so it's undoubtedly a smash hit. But that success doesn't look like it'll be repeated in China, where (as per Variety) the movie just opened and landed in the second spot of the major market's top 10 for the weekend.
Star Wars isn't for everyone, but people were shocked when headlines started circulating that Anderson Cooper walked out of a screening. Alas, it was just a case of severe clickbait as Anderson didn't hate The Last Jedi so much he couldn't stomach it. As he told Stephen Colbert, he was distracted and wanted to watch it when he could give it his full attention!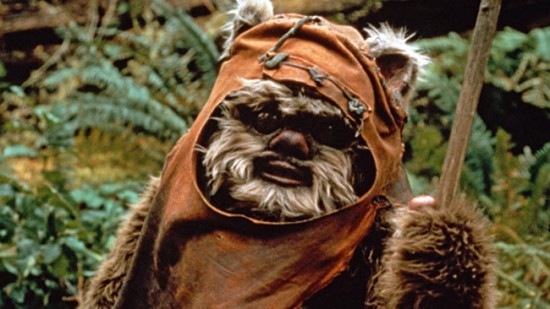 If you've ever wanted to go on a Disney cruise that also happens to feature a whole day dedicated to Star Wars, then you're in luck! Wicket himself, Warwick Davis, has been announced on the Disney Parks blog as a guest presenter on the company's Star Wars Day at Sea.
Everybody loves a good puppet, right? Especially a lovely, cheeky, rotund little robot puppet like BB-8? Well, droid fans, you're in luck! The man behind BB-8, Brian Herring, has created a rad showreel and a brand new website. It's a perfect showcase for the principal puppeteer of the galaxy's cutest rebel.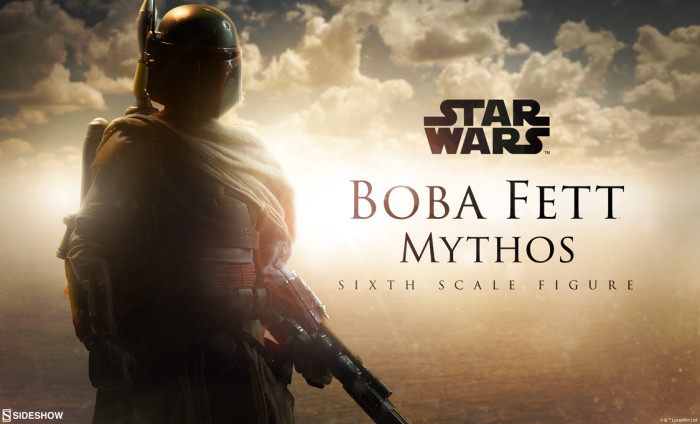 Sideshow is always the company to hit up if you want to lighten up your pockets and weigh down your shelves, and they look to be about to blow up Star Wars fans' spots once again. A new Boba Fett figure looks to be coming this way, as the toy titans teased us with this preview image and preorder announcement.
An Illustration of the book cover "Space Wars" that can be seen in Ezra's room on the Ghost in season 3. I wonder if this is where Sabine got the idea for her S3/S4 hair style. The male hero looks a bit like a certain Jedi Master too. #StarWarsRebels pic.twitter.com/pK2wIe9Dhe

— Clone & Rebel Transmission (@Rebels_TK421) January 5, 2018
This Star Wars Rebels fansite Twitter accounts got a great scoop on this rad book cover that appears in Ezra's bedroom. The "Space Wars" image is clearly a nod to the classic Star Wars posters, whilst also apparently starring a very recognizable male lead... Ben Kenobi, is that you?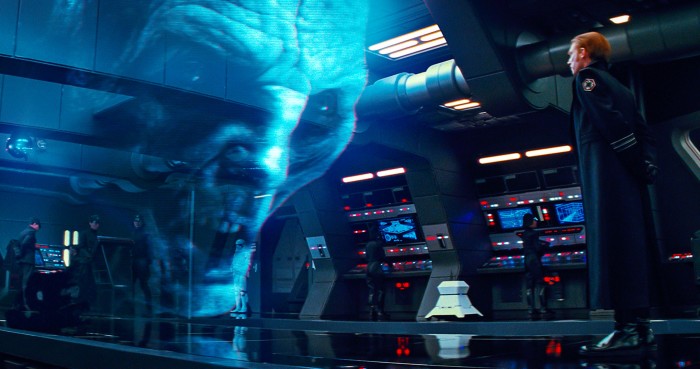 AWM has a great look into how post-production house FotoKem worked hand-in-hand with Rian Johnson and Lucasfilm to create the world of The Last Jedi. It's a great read for insiders, Star Wars fans, or anyone who wants to know how the sausage gets made.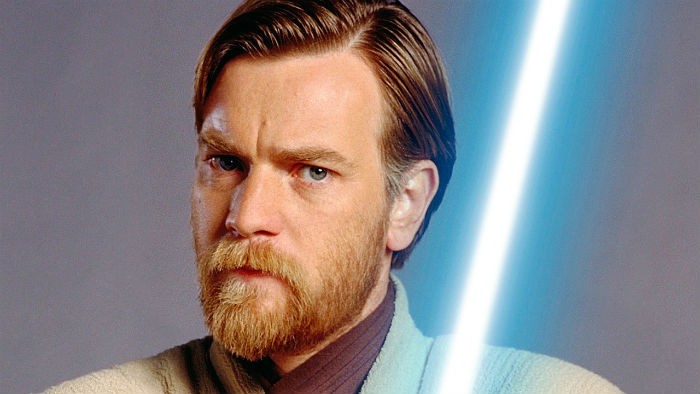 Fans have long been excited to see McGregor return to the brown robes of his past to take up the mantle of Obi-Wan Kenobi once more and some believe that the fact he has a luscious beard once again confirms that it must be happening! Bleeding Cool has the details, but we're not buying this one yet.