'Black Panther' TV Spot: Long Live The King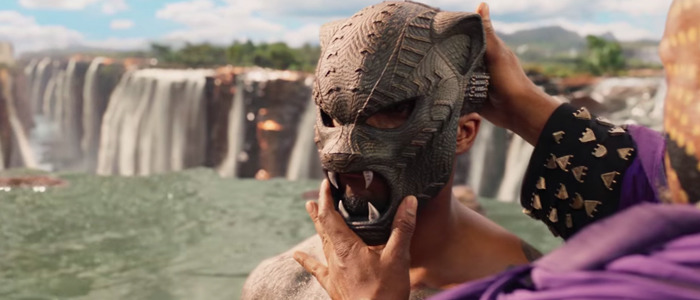 Tonight, Marvel Studios released a brand new TV spot for Black Panther during the 2018 National Championship game. While it contains a fair amount of footage we've seen before, there are some new moments and lines that are new to us that involve Michael B. Jordan's Erik Killmonger and an interaction between Martin Freeman and Andy Serkis's characters. The big takeaway: hot damn, this movie looks great.
And as an added bonus, tickets for Black Panther are on sale now, so make sure you lock down an opening night screening because you're not going to want to miss this one. Check out the latest Black Panther TV spot below.
Black Panther TV Spot
After Everett Ross (Freeman) offers a very Morgan-Freeman-in-The-Dark-Knight line doubting the true identity of Black Panther, we get right into the action. But the most interesting part of this extended TV spot for me is hearing Killmonger say, "I want your weapons, your secrets – it's all mine now." We've known for a while that Killmonger wants T'Challa's throne, but this is the first time we've heard him express his desires so plainly.
I can't wait to see what Creed director Ryan Coogler has in store. His cast is insanely stacked: Chadwick Boseman, Jordan, Freeman, Serkis, Lupita Nyong'o, Danai Gurira, Daniel Kaluuya, Letitia Wright, Winston Duke, Angela Bassett, and Forest Whitaker. This movie is going to rule.
Fans who buy tickets through Fandango will receive a sleek (and complimentary!) movie poster from Fandango FanShop from artist Jon Moody: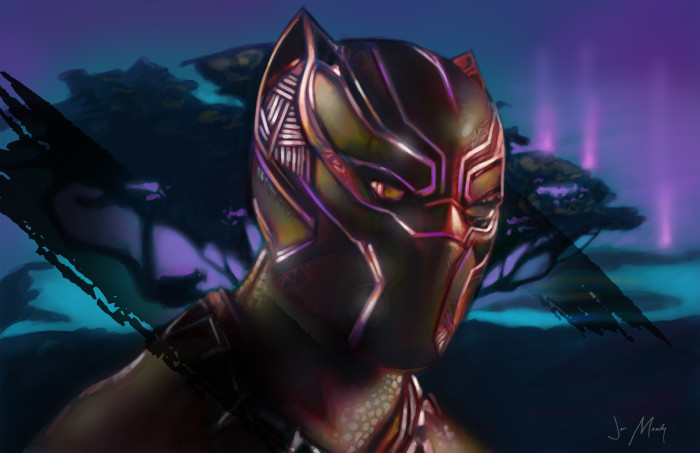 If you're interested, you can purchase tickets right here. Here's the film's official synopsis:
Marvel Studios' "Black Panther" follows T'Challa who, after the death of his father, the King of Wakanda, returns home to the isolated, technologically advanced African nation to succeed to the throne and take his rightful place as king. But when a powerful old enemy reappears, T'Challa's mettle as king—and Black Panther—is tested when he is drawn into a formidable conflict that puts the fate of Wakanda and the entire world at risk. Faced with treachery and danger, the young king must rally his allies and release the full power of Black Panther to defeat his foes and secure the safety of his people and their way of life.
Black Panther hits theaters on February 16, 2018.