FX On Their Louis C.K. Investigation And The Future Of 'Better Things' [TCA 2018]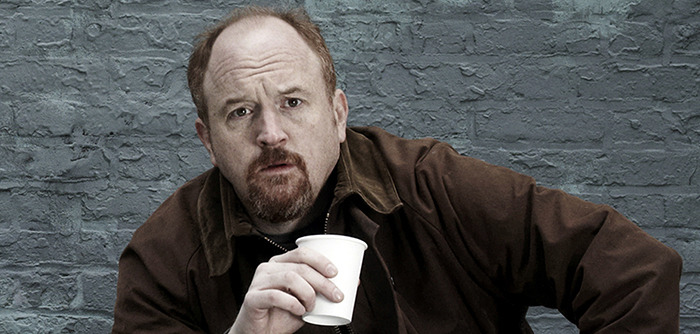 When Louis C.K. admitted to allegations that he forced women to watch him masturbate, FX cut ties with the comedian. C.K. had created his own show, Louie, for FX, and produced Baskets and Better Things, FX Studios' One Mississippi, and the unproduced animated series The Cops. Baskets and Better Things will continue without C.K.'s involvement.
Speaking to the Television Critics Association, FX CEO John Landgraf said the network conducted an investigation into C.K.'s behavior while working at the network.
"Having recently completed that investigation, we did not find any issues, complaints or incidences of any misconduct of any kind during the eight years we've worked together," Landgraf said.
Rumors of these very allegations surrounded C.K. for years. Landrgaf, however, said he did not know about them prior to the New York Times report that prompted C.K.'s public admission.
"We didn't know about them," Landgraf said. "The only thing I'm aware of was a blind item in Gawker which to me, that's not an actual news story. that's not verified. They didn't even mention people's names. We had no awareness before the New York Times report."
C.K. notified Landgraf that he was going to admit to the assaults.
"He indicated to me that he was going to write something that publicly acknowledged that the statements reported in the New York Times were true," Landgraf said. "Knowing that, we made a decision that we were going to cut ties. We decided we were going to do that after he acknowledged the truth of the reports."
Louie is currently not available on FXNOW, the network's streaming service. Landgraf was asked if he'd ever consider restoring them.
"The simple answer is I don't know," Landgraf said. "I think the next things that need to happen are bigger and more important than the question of that. I think this is a cultural movement. A lot has happened. There's more things to happen. It's a larger conversation.I don't know what Louis's going to do, what further things he has to say. We're in a wait and see mode. Me personally, I still think that's a great show. It's a show you might look through a different prism now. If you thought it was art, it's still art, maybe art of a different kind. As to when and if we might restore it into our streaming services, I don't know."
C.K. was also a co-writer on Better Things. Landrgaf confirmed he would not be involved in a third season in any fashion.
"It's Pamela's show," Landgraf said. "These are her stories. This is her life. Louis was her cowriter. She's going to have to write them all herself or find another co-writer, but she's the font. She's the creative engine of that show. So he won't be involved any further in any FX shows including Better Things. I have every confidence in Pamela. It's been extraordinary watching her grow from an actor who hadn't directed and produced and written, into an extraordinary creative force. I think she's a major creator/filmmaker/producer so I'm optimistic and confident that the third season will be great."
Moving forward, Landgraf has taken steps to increase sexual harassment training at FX.
"For a long time now, I'm talking five years, we've done rigorous and extensive sexual harassment training for all of our shows," Landgraf said. "We just completed sexual harassment training for the second season of Snowfall, department heads, crew, which pushes deeply into the union employees as we possibly can. We've been really vigorous about encouraging reporting, about investigation. We view this as a no tolerance workplace. We take our role, our responsibility to provide a safe working environment for our employees, not only those that work at FX but those that work at FX Productions really seriously. As you can see from the ubiquity of these reports, I think as a society and organizationally across much of American business and society, we haven't done a good job protecting employees so we're trying to get better and better at it."
Landgraf added that in the big picture, it's not his place to speak for sexual harassment victims. He does take responsibility for his workplaces.
"I don't think a powerful white middle aged male is going to pronounce the Solomonic decision on what should happen," Landgraf said. "This is something that women and people and victims have a lot to say about. My responsibility is as an employer is to do everything within my power, and for us at FX to do everything within our power, within the sphere that we control where we have power, to use that power to create a safe working environment. I and everyone at FX are really serious about that. We take it really seriously and we work really hard on it. Beyond the scope of my control, I just don't think I can pronounce what the outcome should be."