Rumor: Could A 'Justice League' Extended Cut Be Released?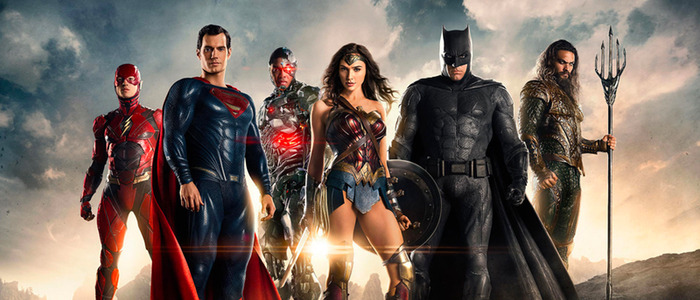 We may receive a commission on purchases made from links.
As you surely know by now, Justice League didn't do so hot at the box office. In fact, its modest $227 million domestic haul was just outgrossed by Jumanji: Welcome to the Jungle this weekend. That's right, one of the biggest superhero tentpoles of 2017 was just beaten by a (hugely entertaining) rebootquel of a moderately-beloved children's movie.
And Warner Bros. knows they have to do something to save the ailing DC Extended Universe. They've shaken up their executive structure and hired a new DC Films president. But one thing they haven't done is give into the ludicrous demands of the fans demanding a "Zack Snyder cut" of the movie — a cut that probably doesn't actually exist. But with the impending release of Justice League on Blu-ray, DVD, and digital, new information is surfacing on a possible extended cut of the comic book movie. Maybe (hopefully) that will finally satisfy Snyder fans.
A listing of Justice League's 4K Ultra and Blu-ray digibook on Amazon Germany suggests that the home media release of the superhero ensemble movie could feature an extended cut. The information on the page lists the "Spieldauer" (the run time) at "135 Minuten" or 135 minutes. This is 15 minutes longer than the theatrical cut of Justice League which clocked in at exactly 2 hours. We don't know yet if this listing is accurate, but it should be noted that Justice League's Blu-ray.com page lists its run time as 121 minutes — approximately the same length as its theatrical run.
This rumor comes on the heels of Zack Snyder fans flooding (or rather, trickling) the Warner Bros. headquarters lot in Burbank, California, demanding that the studio #ReleaseTheSnyderCut.
Fans gathered in front of Warner Bros. HQ today to take a photo and ask them to #ReleaseTheSnyderCut pic.twitter.com/JQPxjVPQNu

— Batman-News.com (@BatmanNewsCom) January 6, 2018
About 13 people showed up to the planned protest, according to ComicBookMovie.com, not quite the numbers that fans would need for Warner Bros. to pay attention and release the non-existent Zack Snyder cut. For the last time, this "Zack Snyder cut" doesn't exist — and those alleged extra 15 minutes of footage will likely only consist of a few finished scenes that were cut at the last minute. Producing a whole new director's cut would require Warner Bros. to spend even more money on unfinished visual effects and post-production, which the studio is unlikely to do given the movie's lofty budget (rumored to be more than $300 million) and the film's disappointing box office performance. Like I said, Jumanji: Welcome to the Jungle has managed to outgross Justice League's entire run in just a few weekends.
Justice League is expected to be released digitally in February 2018. No Blu-ray and DVD release date has been announced yet, but it's estimated to hit shelves in March 2018.