'Blade Runner 3': Ridley Scott Already Has An Idea For A 'Blade Runner 2049' Sequel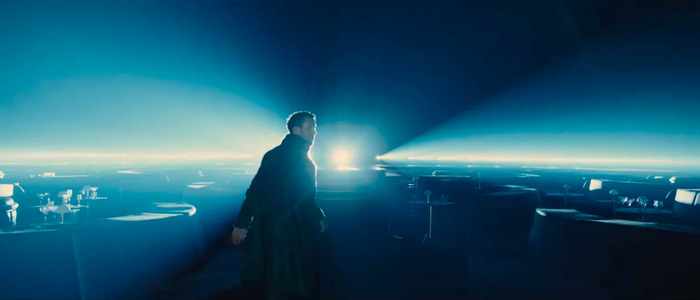 Ridley Scott may have taken a hands-off approach to Denis Villeneuve's ambitious critical darling Blade Runner 2049, but it appears that he wants to tackle another sequel to his seminal sci-fi classic Blade Runner.
The 80-year-old director keeps piling up potential projects, with news that he's in talks with Disney to adapt the Merlin Saga and now his somewhat nonchalant statement that he's considering a return to the Blade Runner franchise. Now it's just a question of whether Warner Bros. would want to invest in another sequel to the sci-fi series after Blade Runner 2049 disappointed at the box office.
Perhaps he wants a do-over after Blade Runner 2049 failed to win over audiences with its thrilling, cerebral story, or perhaps Scott just can't stay away from the franchises he created. (How many Alien movies has he promised to make, again?) But while Scott's return to his sci-fi classics have seen mixed results, that doesn't mean the octogenarian won't stop trying.
When Digital Spy asked him if he was considering returning to make a Blade Runner 3, he responded in the affirmative:
"I hope so. I think there is another story. I've got another one ready to evolve and be developed, so there is certainly one to be done for sure."
Could Blade Runner 2049 invite a sequel? The emotional and narrative arc for Ryan Gosling's Agent K is essentially over, but Rick Deckard (Harrison Ford) and Dr. Ana Stelline's (Carla Juri) story is just beginning. There's also the issue of the impending Replicant revolution, which offered Blade Runner 2049 a spark of hope and could feasibly be the premise for a whole other movie.
It's no secret that Scott had some separation anxiety with Blade Runner — Villeneuve even had to kick Scott off his Blade Runner 2049 set. But while Scott was supportive of the finished film, he had a few choice words for Villeneuve's approach to Blade Runner 2049. Scott criticized the audacious film for being "fucking way too long," saying that he would have "taken out half an hour." However, he laid off picking apart the story, in part because Scott claimed to have a role in sculpting the script himself. He told Vulture:
"I sit with writers for an inordinate amount of time and I will not take credit, because it means I've got to sit there with a tape recorder while we talk. I can't do that to a good writer. But I have to, because to prove I'm part of the actual process, I have to then have an endless amount [of proof], and I can't be bothered."