2018 Golden Globes Winners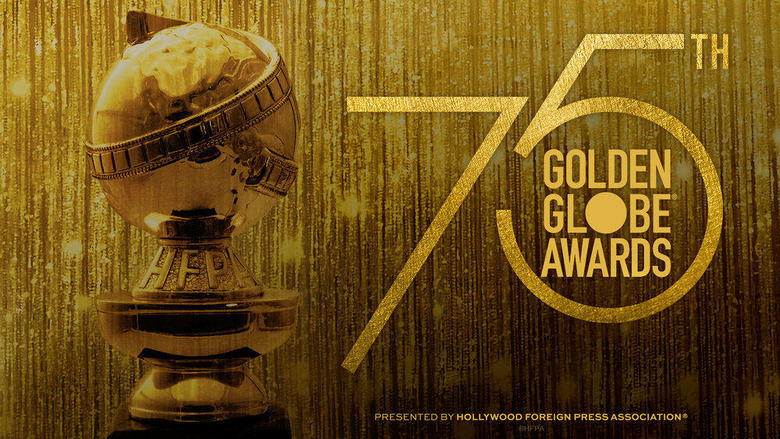 The movie awards season is nearing its final stretch, with the 75th annual Golden Globe awards marking the next step before we hit the coveted Academy Awards.
Following a two-hour red carpet event at the eye of the storm in the ongoing conversation on sexual harassment in the Hollywood industry — with actresses and actors alike expressing solidarity with their all-black fashion — Seth Meyers hosted the 2018 Golden Globes last night. Find out who won took home trophies after being named the best of 2017's movies and TV.
The 2018 Golden Globes winners were updated live during the ceremony. See the full list below.
Best Motion Picture – DramaCall Me by Your Name
Dunkirk
The Post
The Shape of Water
Three Billboards Outside Ebbing, MissouriBest Motion Picture – Musical or ComedyThe Disaster Artist
Get Out
The Greatest Showman
I, Tonya
Lady BirdBest Motion Picture – AnimatedThe Boss Baby
The Breadwinner
Coco
Ferdinand
Loving Vincent
Best Motion Picture – Foreign LanguageFantastic Women
First They Killed My Father
In the Fade
Loveless
The Square
Best Performance by an Actress in a Motion Picture – Drama
Jessica Chastain, Molly's Game
Sally Hawkins, The Shape of Water
Frances McDormand, Three Billboards Outside Ebbing, MissouriMeryl Streep, The PostMichelle Williams, All the Money in the WorldBest Performance by an Actor in a Motion Picture – Drama
Timothée Chalamet, Call Me By Your Name
Daniel Day-Lewis, Phantom ThreadTom Hanks, The PostGary Oldman, Darkest HourDenzel Washington, Roman J. Israel, Esq.Best Performance by an Actress in a Motion Picture – Musical or Comedy
Judi Dench, Victoria & Abdul
Helen Mirren, The Leisure SeekerMargot Robbie, I, TonyaSaoirse Ronan, Lady BirdEmma Stone, Battle of the SexesBest Performance by an Actor in a Motion Picture – Musical or Comedy
Steve Carell, Battle of the Sexes
Ansel Elgort, Baby DriverJames Franco, The Disaster ArtistHugh Jackman, The Greatest ShowmanDaniel Kaluuya, Get OutBest Performance by an Actress in a Supporting Role in a Motion Picture
Mary J. Blige, Mudbound
Hong Chau, DownsizingAllison Janney, I, TonyaLaurie Metcalf, Lady BirdOctavia Spencer, The Shape of WaterBest Performance by an Actor in a Supporting Role in a Motion Picture
Willem Dafoe, The Florida Project
Armie Hammer, Call Me By Your NameRichard Jenkins, The Shape of WaterChristopher Plummer, All the Money in the WorldSam Rockwell, Three Billboards Outside Ebbing, MissouriBest Director – Motion PictureGuillermo del Toro, The Shape of WaterMartin McDonagh, Three Billboards Outside Ebbing, MissouriChristopher Nolan, DunkirkRidley Scott, All the Money in the WorldSteven Spielberg, The PostBest Screenplay – Motion PictureThe Shape of Water
The Post
Lady Bird
Three Billboards Outside Ebbing, Missouri
Molly's Game
Best Original Score – Motion PictureThree Billboards Outside Ebbing, MissouriThe Shape of Water
Phantom Thread
The Post
Dunkirk
Best Original Song – Motion Picture
"Home," Ferdinand
"Mighty River," Mudbound"Remember Me," Coco"The Star," The Star"This Is Me," The Greatest ShowmanBest Television Series – DramaThe Crown
Game of Thrones
The Handmaid's Tale
Stranger Things
This Is Us
Best Television Series – Musical or ComedyBlack-ishThe Marvelous Mrs. Maisel
Master of None
SMILF
Will & Grace
Best Television Limited Series or Motion Picture Made for TelevisionBig Little Lies
Fargo
Feud: Bette and Joan
Top of the Lake: China Girl
The Sinner
Best Performance by an Actress in a Limited Series or Motion Picture Made for Television
Jessica Biel, The Sinner
Nicole Kidman, Big Little LiesJessica Lange, Feud: Joan and BetteSusan Sarandon, Feud: Joan and BetteReese Witherspoon, Big Little LiesBest Performance by an Actor in a Limited Series or Motion Picture Made for Television
Robert De Niro, The Wizard of Lies
Jude Law, The Young PopeKyle MacLachlan, Twin PeaksEwan McGregor, FargoGeoffrey Rush, GeniusBest Performance by an Actress In A Television Series – Drama
Caitriona Balfe, Outlander
Claire Foy, The CrownMaggie Gyllenhaal, The DeuceKatherine Langford, 13 Reasons WhyElisabeth Moss, The Handmaid's TaleBest Performance by an Actor In A Television Series – Drama
Jason Bateman, Ozark
Sterling K. Brown, This is UsFreddie Highmore, The Good DoctorBob Odenkirk, Better Call SaulLiev Schreiber, Ray DonovanBest Performance by an Actress in a Television Series – Musical or Comedy
Pamela Adlon, Better Things
Alison Brie, GLOWRachel Brosnahan, The Marvelous Mrs. MaiselIssa Rae, InsecureFrankie Shaw, SMILFBest Performance by an Actor in a Television Series – Musical or Comedy
Anthony Anderson, Blackish
Aziz Ansari, Master of NoneKevin Bacon, I Love DickWilliam H. Macy, ShamelessEric McCormack, Will & GraceBest Performance by an Actress in a Supporting Role in a Series, Limited Series or Motion Picture Made for TelevisionLaura Dern,  Big Little LiesAnn Dowd, The Handmaid's TaleChrissy Metz, This Is UsMichelle Pfeiffer, The Wizard of LiesShailene Woodley, Big Little LiesBest Performance by an Actor in a Supporting Role in a Series, Limited Series or Motion Picture Made for Television
David Harbour, Stranger Things
Alfred Molina, Feud: Bette and JoanChristian Slater, Mr. RobotAlexander Skarsgard, Big Little LiesDavid Thewlis, Fargo