The 'Shaft' Reboot Adds Method Man To Cast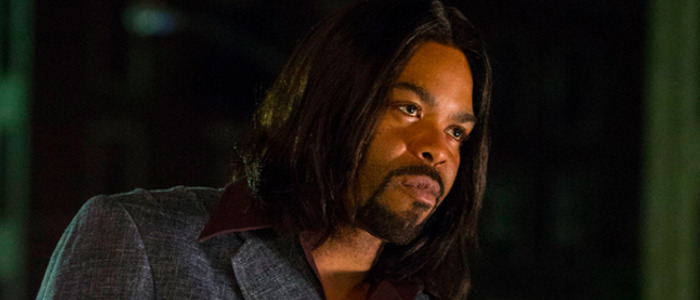 The somewhat strange Shaft reboot, which takes the Samuel L. Jackson Shaft reboot from 2000 and reboots it again as a comedy, just added a new cast member: Cliff "Method Man" Smith. The Wu-Tang Clan member will be playing an old friend of Samuel L. Jackson's John Shaft. Barbershop director Tim Story is helming the film, which may or may not be called Son of Shaft. Read on for more details on the Shaft reboot cast.
Back in 1971, Gordon Parks helmed the now-classic blaxploitation film Shaft, starring Richard Roundtree as John Shaft, the black private dick who's a sex machine to all the chicks (you're damn right). The film spawned a few sequels, and then in 2000, John Singleton directed a remake starring Samuel L. Jackson in the title role. The Singleton/Jackson version went light on the ladykiller aspects of Shaft, and instead focused on a murder mystery involving a very Donald Trump Jr.-like rich kid, played by Christian Bale. Now, the 2000 Shaft is getting a film that's sort-of a sequel, sort-of a
, and its added Wu-Tang Clan rapper Method Man to the cast.
reports that Cliff "Method Man" Smith will play "an old friend of John Shaft's (Jackson) from the neighborhood." This new Shaft, which some people are simply calling Shaft while others have dubbed it Son of Shaft, will focus on the son of Jackson's John Shaft, played by Jessie T. Usher. Usher's character has been
as a "nerdy FBI agent" who has been estranged from his super cool father. A new case forces the younger Shaft to team up with his dad, and hilarity ensues. Regina Hall is also in the film, playing Usher's mother.
In addition to his music career, Method Man has appeared in several films, including The Cobbler, Paterson and How High. He was recently seen in the HBO series The Deuce. Barbershop and Fantastic Four director Tim Story is helming the new Shaft film, with a script from Alex Barnow (The Goldbergs) and Kenya Barris (Black-ish). In addition to Jackson, Usher, Hall and now Method Man, Shaft (or Son of Shaft) also features Alexandra Shipp (X-Men: Apocalypse). Original Shaft Richard Roundtree is expected to make an appearance as well.
This entire project continues to seem strange to me: do people even remember the Samuel L. Jackson 2000 Shaft remake? Or since this film is going for a comedic angle, which that film clearly was not, does it even matter? It's somewhat weird, but we'll know for sure what the new Shaft is going for when it hits theaters on June 14, 2019.