Here Are Letterboxd's Highest Rated Movies Of 2017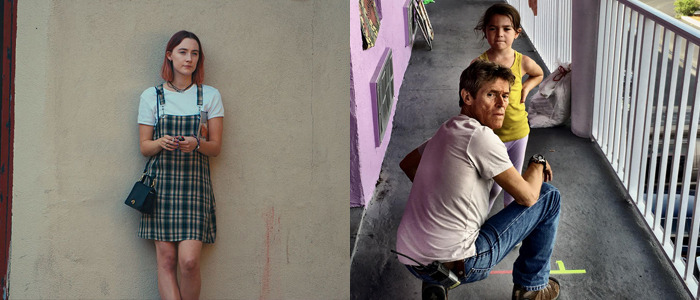 All last week, the /Film staff rolled out lists of our favorite movies of 2017. And now Letterboxd, the movie-centric social network where users can rate and review films and share their viewing habits with friends, wants to get in on that action as well. The site has released its top rated movies of 2017 as voted on by its users, and they've sifted through 30 million scores to rank the final results.
While many of the choices align with movies that are in the midst of the awards conversation right now, two entries in its top 10 stand out: a sci-fi film and a superhero movie. What are they, you ask? Check out the full list of Letterboxd highest rated movies to find out.
As Indiewire helpfully points out, to be considered for this list, "films had to be feature-length, watched by at least 500 members, and be released in theaters or via streaming in the U.S. during 2017." So with those caveats out of the way, here's the list of Letterboxd users' top 15 movies of the year:
Call Me By Your Name
Lady Bird
Phantom Thread
Coco
Blade Runner 2049
The Florida Project
Get Out
The Shape of Water
Dunkirk
Logan
Good Time
My Life as a Zucchini
Baby Driver
A Silent Voice
Three Billboards Outside Ebbing, Missouri
Seeing Best Picture frontrunners like Call Me By Your Name, Lady Bird, and Get Out in key positions on this list is not remotely surprising, but the fact that Blade Runner 2049 is in the top 5 totally caught me off guard, and seeing Logan round out the top 10 is cool but equally unexpected. Coco's high placement is also a bit of a surprise (but I'm certainly not complaining, since that was my #2 movie of last year).
It's worth pointing out that Letterboxd has a much more geek-centric user base than sites like IMDb, which is far more populist, or Rotten Tomatoes, which collects its reviews from critics (and let's not even talk about the Rotten Tomatoes audience scores, which are losing credibility by the day because of small groups that game the system). That's not to say that this Letterboxd list is any more "accurate" or "correct" than any other list out there, but I noticed that The Florida Project director Sean Baker is a Letterboxd user, so it's not crazy to think that this particular list might be a bit more representative of people who work in the film industry than IMDb or Rotten Tomatoes.
Once the Oscar nominations come out later this month, it'll be interesting to compare the nominees with the films that appear here and see how much crossover there is. Until then, feel free to argue amongst yourselves about why Star Wars: The Last Jedi only comes in at number 23 on Letterboxd's list.