'The Strangers: Prey At Night' Trailer: The Masked Murderers Are Back For More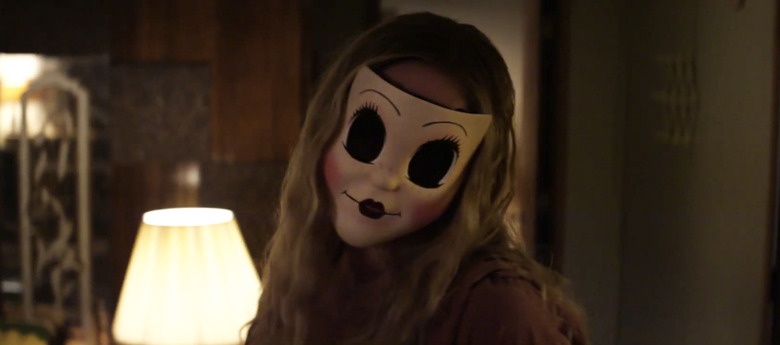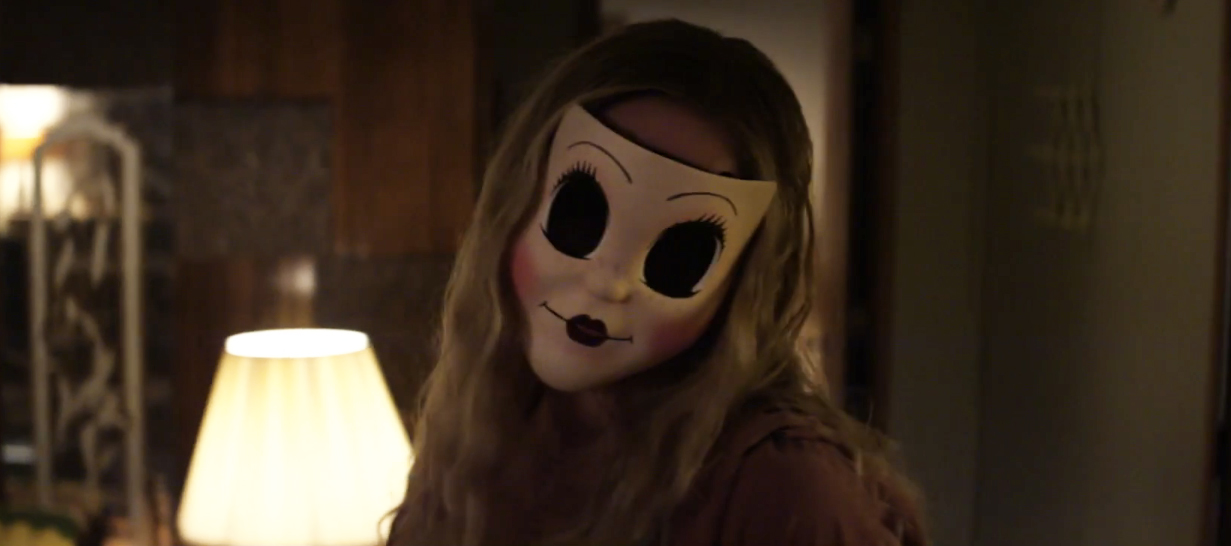 With Insidious: The Last Key hitting theaters this weekend, horror movies arriving later this year get a chance to plant the seed of terror for those hungry for some scares after the jolly holiday season. And a new trailer for an anticipated horror sequel has just arrived.
The Strangers: Prey at Night is the sequel to The Strangers, which is somehow already 10 years old. The film followed Liv Tyler and Scott Speedman as a couple who have their night interrupted by a trio of masked murderers who decided to terrorize them simply because they happened to be home. Now they have new victims in their sights with a family on vacation in a little cabin. Check out the new trailer below.
The Strangers: Prey at Night Trailer
The trailer starts off exactly like you'd expect a sequel to The Strangers to start. There's an unsuspecting family, this time played by Christina Hendricks (Mad Men), Martin Henderson (Everest), Lewis Pullman (Battle of the Sexes) and Bailee Madison (Just Go With It), arriving at their vacation spot for a relaxing getaway. But they find anything but relaxation when these three killers show up on their doorstep.
What I love about this trailer is the fantastic use of Tiffany's 1980s pop hit "I Think We're Alone Now." It infuses the footage with so much more lively energy than the usual smash cuts with crashing drums and orchestral rises. In fact, the use of the song makes the proceedings that much more creepy because of the juxtaposition of the upbeat pop with gruesome murders.
The question is whether the trio of killers has a different motivation for choosing to ruin this family's vacation, or if they're still being randomly, recklessly vicious in their choice of victims. Maybe they were on vacation too, but the family interrupted their time for relaxation and now they're forced to kill them so they can get back to enjoying their vacation. Murderers need a break too, guys.The Strangers: Prey at Night is co-written by The Strangers director Bryan Bertino and Ben Ketai and directed by Johannes Roberts (47 Meters Down). Here's the short official synopsis and a brand new poster: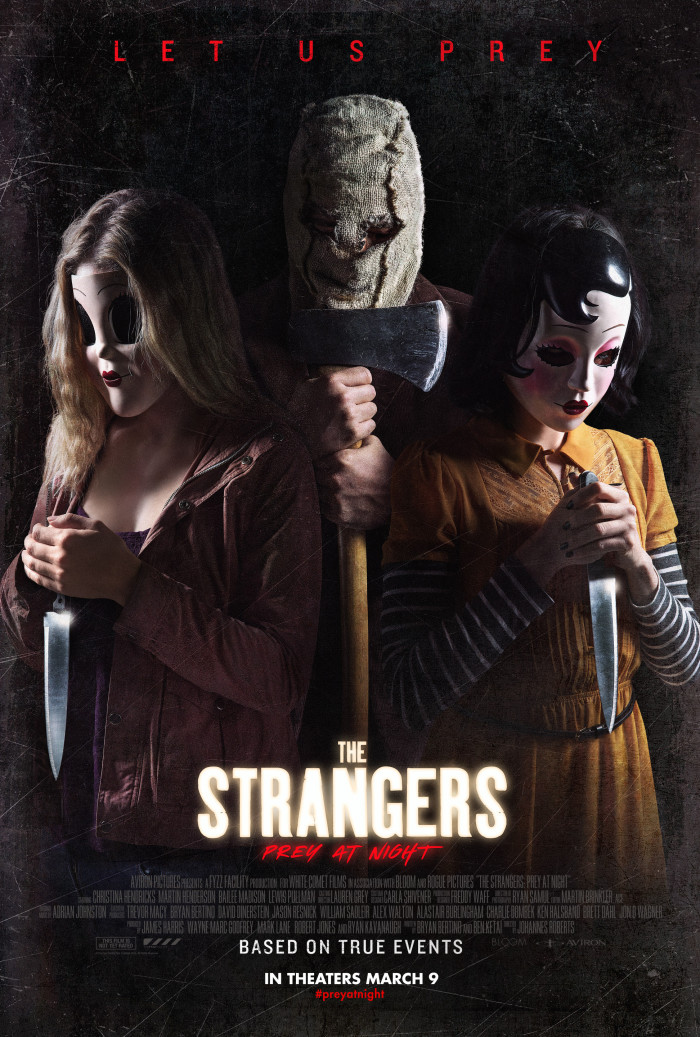 A family's road trip takes a dangerous turn when they arrive at a secluded mobile home park to stay with some relatives and find it mysteriously deserted. Under the cover of darkness, three masked psychopaths pay them a visit to test the family's every limit as they struggle to survive.
The Strangers: Prey at Night arrives this spring on March 9, 2018.