Cool Stuff: 'Attack The Block' Soundtrack Gets A Collectible Vinyl Release From I Am Shark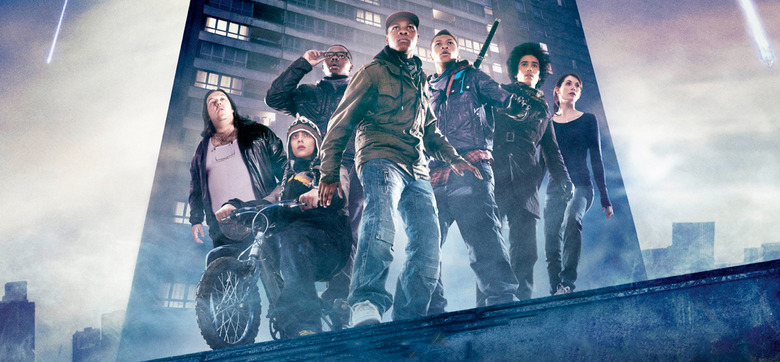 John Boyega might be a huge star now thanks to his leading role as the defected Stormtrooper FN-2187 in the new Star Wars trilogy, but back in 2011 he was a little known name at the center of the sci-fi horror comedy with some incredible monsters,  a fantastic ensemble cast and a fantastic score.
Attack the Block mixes Gremlins with Goonies and sets the action in South London where an alien invasion must be thwarted by a street gang of young miscreants. Driving the action with a thumping electric beat is a score by Steven Price, and that score is now getting a special limited edition glow in the dark vinyl release from I Am Shark.
Here's a look at the Attack the Block vinyl soundtrack from the I Am Shark shop: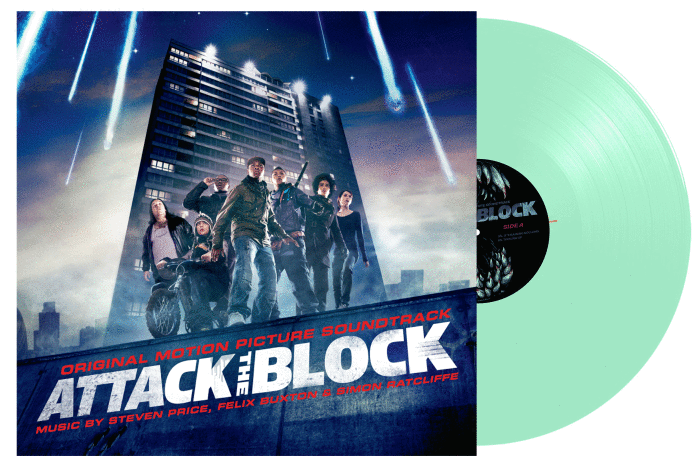 Taking a cue from the glowing teeth of the alien monsters in the movie, the vinyl is pressed on a glow in the dark 2xLP. Not only is every track from Steven Price's motion picture score on there, but there's also a Basement Jaxx track on there too. Here's the entire tracklist for those interested in such details:
1. The Block
2. Sam Is Mugged
3. Round Two Bruv
4. It's Raining Gollums
5. Tooling Up
6. Moses Is Arrested
7. Tell Me I'm Dreaming
8. Throat Ripper
9. Rooftops
10. Moses – Ninja
11. Just Another Day
12. They Want Moses
13. Actions Have Consequences
14. Eat My Hat
15. They Fell Out of the Sky
16. I Need to Finish What I Started
17. Turn the Gas Up
18. Moses vs. the Monsters
19. Moses the Hero
20. The Ends
If you want one of these vinyl releases, you better act fast, because there are only 1,000 available for $39.99. Each release includes written commentaries on the soundtrack from both director Joe Cornish and composer Steven Price. Or if you're a big Attack the Block fan, you can pre-order a bundle that also includes a steel pint glass/tumbler and enamel pins for $75.
Pre-orders are live now and will begin shipping on January 30, 2018.