'Nostalgia' Trailer Looks Like It's Ready To Make You Cry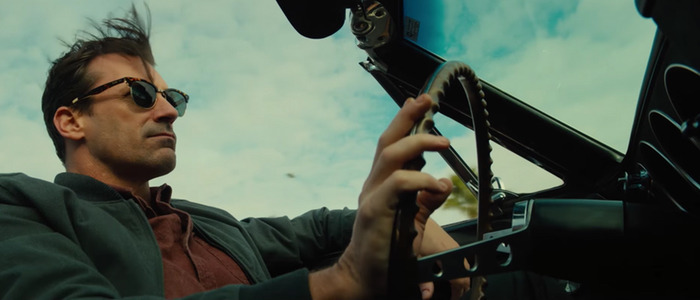 With Nostalgia, Mark Pellington helms a script co-written by Alex Ross Perry. The star-studded drama focuses on several different stories about loss, and the relationship between objects passed down through generations. The first weepy Nostalgia trailer has arrived to make you feel as if you need a tissue or two. Watch it below.
The Mothman Prophecies and Arlington Road filmmaker Mark Pellington is back with Nostalgia, a new drama he co-wrote with Queen of Earth director Alex Ross Perry. The multi-narrative film features several interconnected characters, played a wide range of interesting performers, all of whom interact with objects and artifacts passed down through generations. It looks quite visually stunning, too. Check out the trailer.
Nostalgia trailer 
Pellington has assembled a strong cast here: Jon Hamm, Nick Offerman, Amber Tamblyn, Patton Oswalt, Catherine Keener, Ellen Burstyn, Bruce Dern, John Ortiz, and James LeGros. While the look of the film is quite striking, some moments in the trailer seem to border on over-cooked melodrama – but that could just be the result of the trailer, and not the film itself. If anything, Nostalgia looks like another great showcase for Ellen Burstyn, a fantastic actress who really should've won a Best Actress Oscar for her devastating turn in Requiem for a Dream, but lost to Julia Roberts.
But I digress. Pellington is a very good director, and I'm a big fan of Perry, who wrote and directed both Queen of Earth and Listen Up Philip. This doesn't look entirely like the type of movie he normally writes, but I'm curious to see how it turns out. Here's the official synopsis.
A mosaic of stories about love and loss, Nostalgia explores our relationships to the objects, artifacts, and memories that shape our lives.
Jon Hamm's presence here is interesting, because we all know what happened the last time he got involved with nostalgia:
Nostalgia's distribution rights were picked up by Bleecker Street at the 2017 Sundance Film Festival, although it did not actually screen there (despite reports to the contrary). It's one of two 2018 films Alex Ross Perry is involved with: he also wrote and directed the film Golden Exits, starring Emily Browning, Adam Horowitz, Mary Louise Parker, Jason Schwartzman, Chloë Sevigny and Analeigh Tipton, due out on February 9, 2018. That's a few days before Nostalgia is released, so if you play your cards right, you can give yourself the gift of an Alex Ross Perry double-feature.Nostalgia opens February 16, 2018.