'Lost' Has Been Rescued By Hulu After Leaving Netflix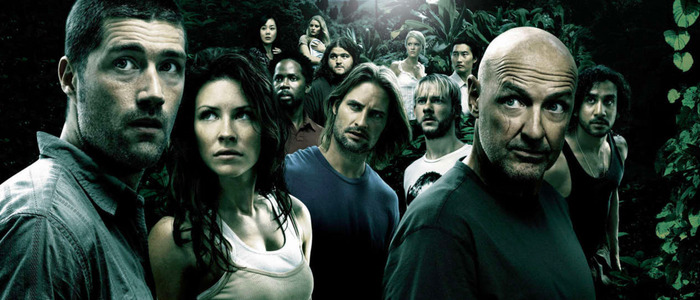 If you were sad that Lost vanished from Netflix like the island itself in the season 4 episode "There's No Place Like Home", here's some good news: the hit show has now resurfaced over on Hulu. So get ready to stream almost the entire jaw-dropping series again, and then skip the final episode. Keep reading for more about Lost streaming on Hulu.
The hit ABC series Lost, which spawned 6 seasons and a ton of fan theories, had comfortably resided on Netflix since 2010. Then as 2017 drew to a close, the show left Netflix, and left fans who only stream their TV very upset. Well, here's some good news: Lost is streaming once again, now on Hulu. All six seasons of the 2004-2010 series are now available to stream for Hulu subscribers, or people who use their mother's Hulu log in.
The show, created by Jeffrey Lieber, J.J. Abrams and Damon Lindelof, focused on a group of survivors after their plane, Oceanic Air flight 815, crashes on a mysterious island. Rather quickly, the survivors discover this is no normal island, and is instead home to all sorts of strange stuff: polar bears, smoke monsters, and Scottish people living in hatches. For years, the show was the very definition of must-see TV: audiences couldn't wait to tune in and see what utterly crazy stuff would happen next. The cast included Naveen Andrews, Emilie de Ravin, Matthew Fox, Jorge Garcia, Maggie Grace, Josh Holloway, Malcolm David Kelley, Daniel Dae Kim, Yunjin Kim, Evangeline Lilly, Dominic Monaghan, Terry O'Quinn, a dog, and many, many more, all of whom (except the dog) received their own individual episodes fleshing out their backstories. Get ready to re-live all those great moments, except that terrible episode where we found out how Jack got his tattoos!
Inevitably, the show began to slightly run out of steam, particularly when it kept introducing even more survivors from other parts of the plane. Still, even when Lost lagged, it continued to be engrossing, all the way up until its final episode. As for that particular final episode, I'll go ahead and say that almost all of it is really good. And then then last ten minutes or so completely shrug their shoulders and say, "Eh, we're done here."
It's telling that Netflix would decide to get rid of Lost: the streaming giant is much more concerned now with starting its own original shows that it owns. Hulu is clearly more than happy to pick up whatever it is Netflix doesn't want anymore, which might indicate that if you'd rather stream older shows that you're familiar with rather than all the new stuff Netflix is pumping out, get yourself a Hulu account.