Fox Confirms 'The X-Files' Ending, Renews 'The Gifted' And 'Prison Break'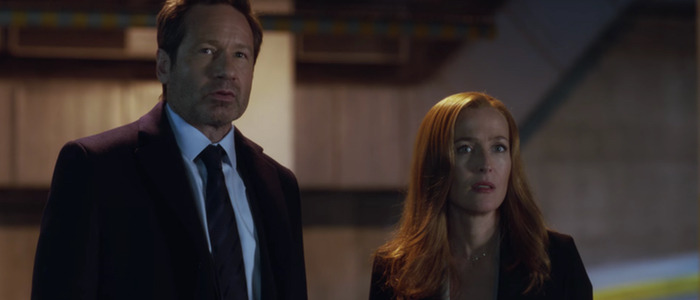 A new limited The X-Files series premiered this week, following the 2016 six episode return and star Gillian Anderson has said she intends this to be her last appearance as Agent Scully. X-Files creator Chris Carter said that he does not see continuing The X-Files without Scully. During their executive session for the Television Critics Association, Fox Television Group chairman and CEO Dana Walden concurred with Carter.
"It seems like if those are the circumstances, there won't be more X-Files," Walden said.
The X-Files lost David Duchovny in its initial run. Robert Patrick filled in as Agent Doggett for seasons eight and nine. A similar replacement is unlikely.
Another Fox reboot, last year's Prison Break, will continue. Fox Broadcasting Company President of Entertainment Michael Thorn said talks have begin with the show's creators.
"We are developing a new iteration of Prison Break," Thorn said. "It's very early stages of development."
One of Fox's new shows is going to continue as well. During his executive announcement, Fox Television Group Chairman and CEO Gary Newman announced the network had picked up X-Men series The Gifted for a second season.
Fox currently broadcasts the DC series Gotham and The Gifted, while The CW is premiering a fifth superhero show this fall and FX has Legion. Thorn was not worried about oversaturation.
"We look at them as being very different," Thon said. "Gifted has a strong family component. Gotham is obviously built on the Batman legacy. When we look at IP and graphic novel type property, we look to see does each show have it's own individual point of view and can it exist in a very crowded genre field. So far each show has a loyal, passionate genre audience. We're excited to have all of them on our slate."
Walden even left the door open for creators to pitch more superhero shows. They just have to be as great as the ones that are already successful.
"We can take as many great ones as are delivered to us," Walden said. "We judge them as we do any of our development. Look at The Gifted and how it launched, having that rabid fan base from X-Men. It gives you an extra added opportunity to raise awareness for a new show. At the end of the day, if it's not a great show with great characters and relationships, it's not going to last."
The X-Files airs Wednesdays at 8, The Gifted Mondays at 9 on Fox.