'Game Of Thrones' Season 8 Will Premiere In 2019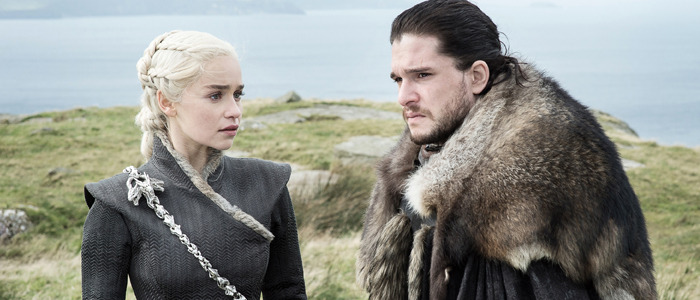 In the brutal fantasy world of Westeros, winter has finally arrived. But it will take a bit longer for the final season of Game of Thrones to catch up.
After months of rumors, HBO has confirmed that Game of Thrones season 8 will not premiere until 2019. So bundle up and bar the gates. It's going to be a long, cold wait.
While HBO's official statement did not have a release date, Game of Thrones has traditionally arrived in the spring, with the first six seasons premiering in March or April. However, season 7 bucked that trend, premiering last summer after the production was delayed to take advantage of icier weather. It's not clear if season 8 will once again arrive in the heat of the summer or if the year away from screens will be more than enough to return to a spring premiere.
What we do know is that Game of Thrones season 8 will consist of six episodes, making this the shortest season yet. However, the budget for the season will be comparable to past seasons, which means that each of these episodes will most likely resemble a mini-movie. This is reflected in the announced directors for the season. Series creators David Benioff and D.B. Weiss will helm at least one episode, but the only other directors are David Nutter and Miguel Sapochnik, who are known for helming some of the series' most dramatic and bombastic episodes. The writers on the final season include Benioff, Weiss, Bryan Cogman and Dave Hill.
And while fans will surely be bummed that Game of Thrones won't be back for over a year, let's savor it. All good things must come to an end and it's better to have a grand finale arrive as finessed as possible rather than rushed. And if you really need more after that, HBO is developing a bajillion spin-offs.