2018 WGA Nominees Include 'Logan', 'The Big Sick', 'Lady Bird', And More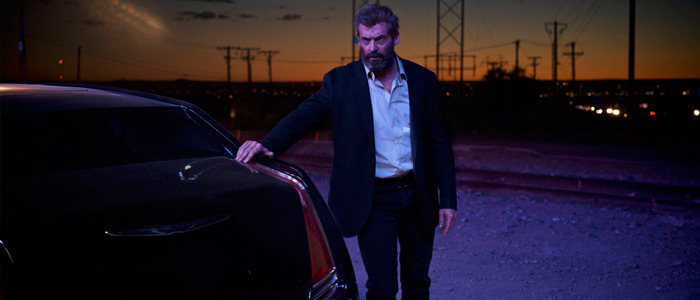 At this point in awards season, we're starting to see the same few movies pop up over and over again. Films like Call Me By Your Name, Get Out, and Lady Bird have been mainstays on the awards circuit so far, but one of the movies we haven't seen make much of a splash for voting bodies is Logan, 2017's superhero swan song for Wolverine. But the Writers Guild of America has taken note and nominated Logan (along with the other films mentioned above, and a handful of others) for the chance to win the best screenplay of 2017. Read the full list of nominees below.
Last year, one of the big surprises in the pack of WGA nominees was Deadpool, so it's interesting to see another X-Men movie make the cut (snikt!) this year with Logan, itself a foul-mouthed and hard R-rated superhero story.
Here's the full list of nominees for this year:
Original Screenplay
The Big Sick, Written by Emily V. Gordon & Kumail Nanjiani; Amazon Studios 
Get Out, Written by Jordan Peele; Universal Pictures
I, Tonya, Written by Steven Rogers; Neon
Lady Bird, Written by Greta Gerwig; A24
The Shape of Water, Screenplay by Guillermo del Toro & Vanessa Taylor; Story by Guillermo del Toro; Fox Searchlight
Adapted Screenplay
Call Me by Your Name, Screenplay by James Ivory; Based on the Novel by André Aciman; Sony Pictures Classics
The Disaster Artist, Screenplay by Scott Neustadter & Michael H. Weber; Based on the Book The Disaster Artist: My Life Inside the Room, the Greatest Bad Movie Ever Made by Greg Sestero and Tom Bissell; A24 
Logan, Screenplay by Scott Frank & James Mangold and Michael Green; Story by James Mangold; Based on Characters from the X-Men Comic Books and Theatrical Motion Pictures; Twentieth Century Fox Film
Molly's Game, Screenplay by Aaron Sorkin; Based on the Book by Molly Bloom; STX Entertainment
Mudbound, Screenplay by Virgil Williams and Dee Rees; Based on the Novel by Hillary Jordan; Netflix
Documentary Screenplay
Betting on Zero, Written by Theodore Braun; Gunpowder & Sky
Jane, Written by Brett Morgen; National Geographic 
No Stone Unturned, Written by Alex Gibney; Abramorama
Oklahoma City, Written by Barak Goodman; American Experience Films
***
It's great to see The Big Sick acknowledged in this category, especially since that film was snubbed entirely from the Golden Globes. Get Out and Lady Bird were expected choices (not to take anything away from either of them, because they're both excellent), and I'm thrilled to see The Shape of Water work its way in there because I'd resigned myself to the notion that it might get relegated to technical categories for the remainder of this awards season. For me, the biggest surprise in the original screenplay section is the inclusion of I, Tonya. I can understand the praise for a couple of its performances, but *quietly whispers* I didn't like that movie at all, and I especially didn't think there was anything special about its screenplay. But that's just me.
The adapted category is a little more interesting. Molly's Game and Call Me By Your Name seem like the only slam dunks, so I was pleasantly surprised to see The Disaster Artist (read my interview with the writers!), Mudbound, and Logan get nods this year. Logan receiving screenplay attention is especially rewarding, considering how that movie feels like the most mature superhero film ever made. James Mangold and his collaborators tried to push back against the sameness that can sometimes permeate those comic book tales, and I'm glad to see their peers took notice of the fantastic work they did in their send-off for Hugh Jackman's Wolverine.
The winners of each category will be honored at the 2018 Writers Guild Awards on Sunday, February 11, which will take place at simultaneous ceremonies in New York City and Los Angeles.