Warner Bros. Hires 'It' And 'The Conjuring' Executive Producer As New DC Movies President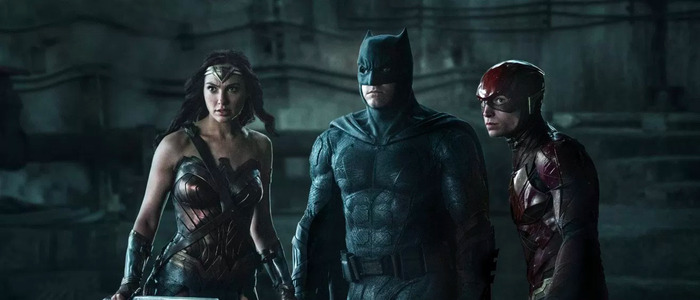 Walter Hamada, the executive behind New Line's hugely successful horror hits like It and the Conjuring series, has been hired by Warner Bros. to save the day at its DC Films division.
Hamada has been named the DC Movies president, tasked with shepherding the embattled DC Extended Universe past the critical and commercial stumbles that climaxed with last year's Justice League.
Walter Hamada has been hired to head the DC Movies production division, according to The Hollywood Reporter.
Warner Bros. has undergone some massive shake-ups in the wake of the box office disappointments of what should have been surefire superhero hits. Jon Berg was ousted from his position at the head of Warner Bros.' comic book movie division shortly after Justice League proved to be a box office drain, pulling in half the numbers that runaway hit Wonder Woman did earlier in the summer. While Geoff Johns remains in his (vaguely undefined) position as the president and chief creative officer of DC Entertainment, a gaping hole was left at the top of Warner Bros.' DC Movies chain.
Stepping in to fill that hole is Walter Hamada, the executive responsible for steering the Conjuring movies from low-budget horror hits to a franchise phenomenon. It, which Hamada oversaw as executive producer, broke records as the highest-grossing R-rated horror movie ever. Along with Dave Neustadter, Hamada is part of the duo known as "Team Genre" at New Line, an independent division at Warner Bros. Hamada helped to build New Line's own cinematic universe within the Conjuring movies and their increasingly ambitious spin-offs, making him an unexpected but logical choice to spearhead the struggling DCEU.
Hamada has a close relationship with James Wan, who is currently directing the upcoming DC film Aquaman, as well as Toby Emmerich, the Warner Bros. president and chief content officer who previously headed New Line. According to THR, Hamada impressed Emmerich with his overseeing of  Shazam!, which will begin production this winter and hit theaters in 2019. Emmerich endorsed Hamada's hiring as the president of Warner Bros.' DC films productions:
"Walter is creative, resourceful, and committed to excellence, and will bring those qualities to his oversight of our superhero films He's a terrific production executive and served as an executive producer on two of the summer's most popular films, New Line's It and Annabelle: Creation. I'm confident Walter and Geoff, working with our filmmaking partners, will deliver films that will resonate with both broad global audiences as well as DC fanboys and fangirls. Walter's a great addition to the Warner Bros. Pictures team, and I look forward to working with him in his new post."
Hamada will work with Geoff Johns to correct the course of the DCEU which, apart from 2017's Wonder Woman, has been met with critical disdain and commercial disappointment. Warner Bros. has been at a loss as to its new direction for the DCEU, announcing several standalone Joker and villain-centric films that appear to exist outside of its cinematic universe. It's unclear if Hamada will fold those into the main-line DCEU films, or if he has jurisdiction over those films.
But this could bode well for the DC movies, which have been lacking a strong unifying vision from the beginning (apart from Man of Steel and Batman v Superman director Zack Snyder's distinct visual language). Hamada, alongside Johns, could provide the strong hand the DCEU needs.