Apple Is Developing A New Show From One Of The 'Confederate' Creators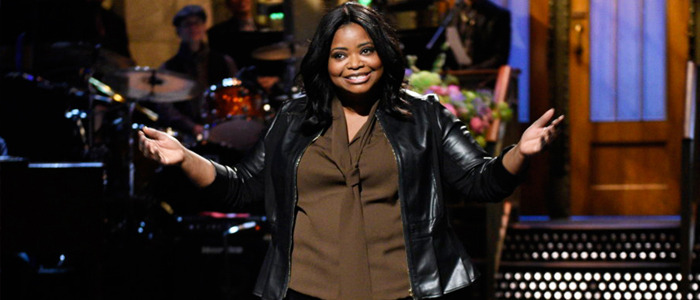 We may receive a commission on purchases made from links.
About a month ago, we learned that the creators of Confederate – HBO's alternate history series that drew widespread controversy based on the premise alone – were "not actively working on" that show at the time. Two of Confederate's four creators, David Benioff and Dan Weiss, are slightly busy pulling together the final season of HBO's Game of Thrones. And now we know what one of the others has been up to.
A new report says that Nichelle Tramble Spellman, one of the remaining creators of Confederate, is developing a brand new television show for Apple that has Oscar-winning actress Octavia Spencer lined up to star in it. Learn more about the latest Apple TV show below.
Variety brings the news that Nichelle Tramble Spellman, who previously wrote for Justified and was a writer/producer on The Good Wife, has created and written a drama series called Are You Sleeping, which will feature Spencer in the lead role. The show is based on Kathleen Barber's novel of the same name, and it tells the story of the human consequences that occur when a popular true crime podcast digs into an old murder. Here's the official description of her book from Amazon:
Josie Buhrman has spent the last ten years trying to escape her family's reputation and with good reason. After her father's murder thirteen years prior, her mother ran away to join a cult and her twin sister Lanie, once Josie's closest friend and confidant, betrayed her in an unimaginable way. Now, Josie has finally put down roots in New York, settling into domestic life with her partner Caleb, and that's where she intends to stay.
The only problem is that she has lied to Caleb about every detail of her past—starting with her last name.
When investigative reporter Poppy Parnell sets off a media firestorm with a mega-hit podcast that reopens the long-closed case of Josie's father's murder, Josie's world begins to unravel. Meanwhile, the unexpected death of Josie's long-absent mother forces her to return to her Midwestern hometown where she must confront the demons from her past—and the lies on which she has staked her future.
The TV adaptation reportedly "challenges its viewers to consider the consequences when the pursuit of justice is placed on a public stage," and Sarah Koenig, the creator and host of Serial – the true crime podcast that arguably kicked off this whole craze a few years ago – will serve as a consultant on the series. This sounds like a fascinating premise, and Octavia Spencer is a perfect fit for a role like this.
Reese Witherspoon's Hello Sunshine production company will produce the series, marking her second collaboration with Apple in the company's short history producing original television content. Last year, it was announced that Witherspoon would co-star with Jennifer Aniston in an untitled series set in the cutthroat world of morning news broadcasts, and Hello Sunshine will also produce that series. Meanwhile, Apple also has a reboot of the sci-fi anthology series Amazing Stories lined up from Hannibal creator Bryan Fuller. But even months after those announcements first arrived, there's still no word on how Apple plans to actually distribute any of this television content. Maybe they'll end up purchasing Netflix, because at least then they'd have a platform for their growing library of content.
No word on how Spellman's work on Are You Sleeping might potentially conflict with Confederate, but we'll keep you updated as soon as we hear anything about the future of that series (or more on this one).