Sequel Bits: Pitch Perfect 4, Ridley Scott Talks More Alien, Neill Blomkamp Has Moved On From Alien 5, And More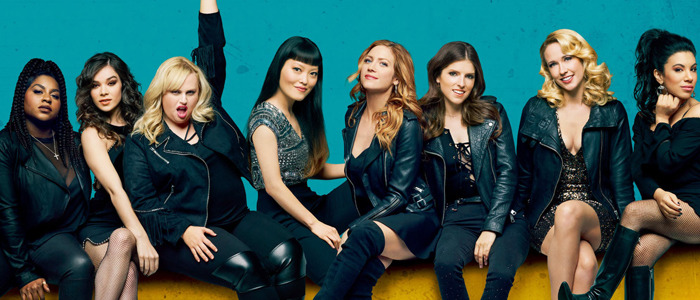 In this edition of Sequel Bits:
Pitch Perfect 3 director talks about a potential Pitch Perfect 4
Alien: Covenant's Ridley Scott compares Alien to Star Wars and Star Trek and gives an update about his planned sequel
Neill Blomkamp says he's "moved on" from his take on Alien 5
A Power Rangers actor explains how his character will change in a possible sequel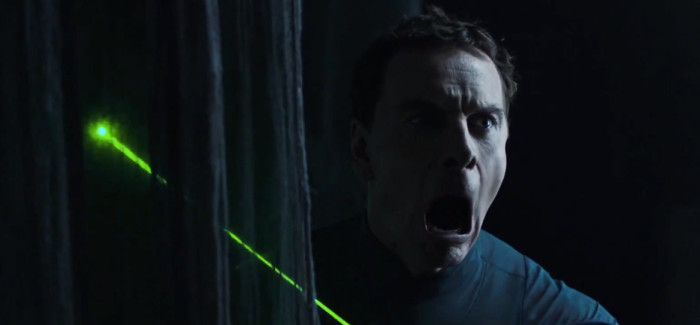 Fresh off of the challenges of swapping out a major role for his latest film, All the Money in the World, director Ridley Scott is chatting about returning to one of his oldest cinematic loves yet again: the Alien franchise. Speaking with the Toronto Sun, he spoke highly of the film series he began back in the 1970s:
"There's no reason why Alien should now not be on the same level for fans as Star Trek and Star Wars. So I think the next step as to where we go is, do we sustain the Alien (series) with the evolution of the beast or do we reinvent something else? I think you need to have an evolution on this famous beast because he's the best monster ever, really."
He won't get much argument from me about the xenomorph being the best monster ever. Elsewhere in the interview, when he was asked if he wanted to make another entry, he responded:
"I would like to; they're crazy if they don't. David is a fantastic villain. I love what (Michael Fassbender) did in Covenant. But it's f—ing hard, dude."
It may be "f–ing hard," but if anyone can do it, Scott can.
Yes. I have moved on. What I meant was that I wish there was a way for fans to see some of what we had designed. It was an amazing chance to work in the world Ridley and James Cameron created. And collaborate with Sigourney. https://t.co/zgztIBj7LQ

— Neill Blomkamp (@NeillBlomkamp) January 2, 2018
Meanwhile, District 9 director Neill Blomkamp, who recently shared even more concept art from his Alien sequel that never came to fruition, took to Twitter to clarify that he has "moved on" from the idea of ever making that film. So it seems as if the future of the Alien franchise is firmly in Ridley Scott's hands (which is to say, just where it should be).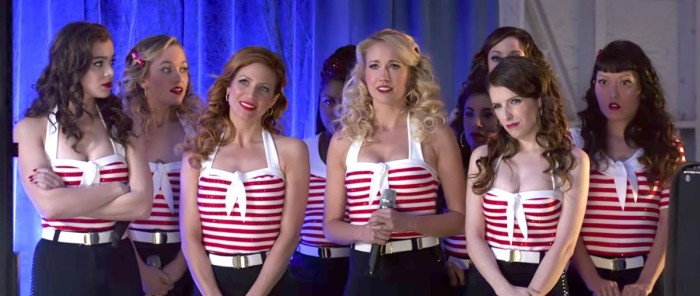 While Pitch Perfect 3 may not be performing quite as well as its predecessor at the box office, the director of the aca-sequel still wants this franchise to keep on rolling. In an interview with THR, Trish Sie was asked if she thinks there's an opening for a fourth movie or a reboot somewhere down the line, and this was her response:
"...Of course that's above my pay grade and I have no idea and am not the one making the decisions but as far as I am concerned, I would see these movies on and on and on until they start sucking. I think whether it's these women in the next stage of life or it's a new group of women going through these things, I think there are endless ways to chart the course of the girls' lives and a woman's life."
Sounds like the typical "yeah, it'd be great, but I'm not the one making the decision" kind of answer. In other words: who knows if Pitch Perfect 4 is ever going to happen?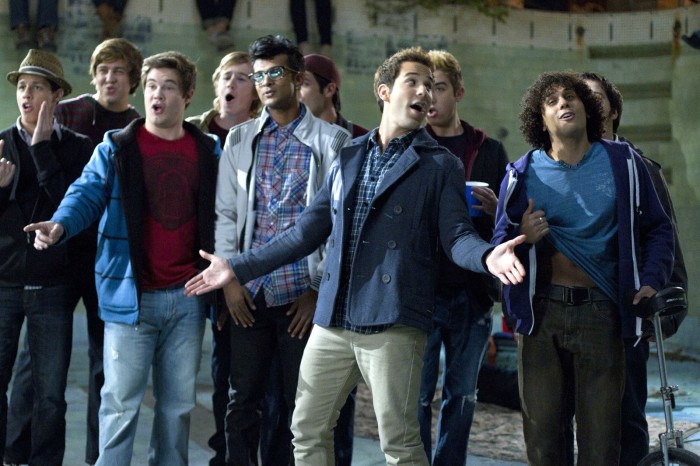 A few Pitch Perfect fans may have been a bit disappointed to discover that the guys were left on the sidelines in the third entry. (I actually thought the second movie was better than the first specifically because it ditched the first film's bland love story.) But in that same THR interview, director Trish Sie explains the reasons we didn't see Jesse and Bumper pop up in the third entry:
"I think the main purpose was these girls are moving on with their life. Maybe they'll get back to these guys at some point. A lot of people don't end up with their college boyfriend and we wanted it to be about them and their independence and finding their way in the world and moving ahead alone. And it just felt like it was time to make a fresh start."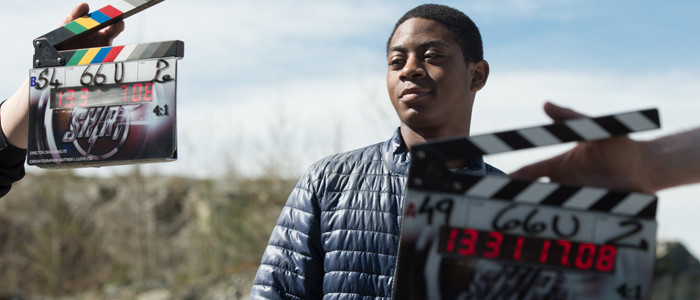 The live-action Power Rangers reboot hasn't officially received a sequel yet, but that's not stopping RJ Cyler, who played Billy the Blue Ranger in the film, from coming up with ideas for his character in Power Rangers 2. Speaking with Inverse, the 22-year-old actor explained what he wants to see from Billy moving forward:
"Billy will definitely be the same Billy, but he'll be more comfortable because he's got friends who got his back. Billy has something else to do other than blow stuff up. He doesn't just have science, he has Jason and Zack and Kimberly. In the second movie, you'll definitely see more of a confident person. He'll be more strong of a person."
It's unclear whether Cyler has read a draft of Power Rangers 2 and is relaying details about his character from a real script or if he's just spitballing about what he'd personally like to see, but we'll keep you updated if Lionsgate decides to make the sequel morph from "loose concept" to "actually in production."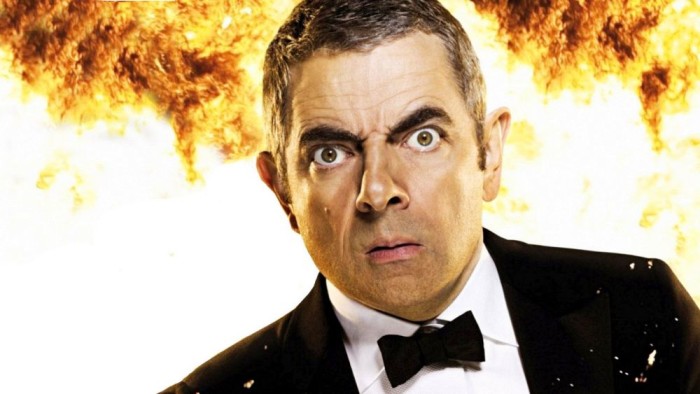 Did you know that they're still making Johnny English movies? The first film, a spoof of the James Bond franchise with Rowan Atkinson (better known as Mr. Bean) in the title role, was released all the way back in 2003. A sequel, Johnny English Reborn, inexplicably dropped in 2011. And now Johnny English 3 will hit theaters on September 20, 2018. Atkinson is coming back to reprise his role, and this time former Bond girl Olga Kurylenko (Quantum of Solace) is on board as a co-star. What a time to be alive!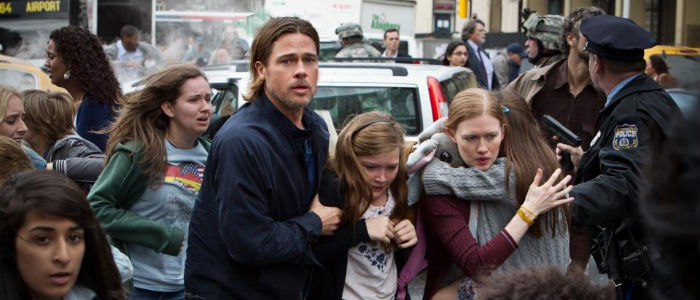 And finally, OmegaUnderground reports that World War Z 2 director David Fincher has hired Eric Barba to serve as the zombie sequel's visual effects supervisor. Barba was the VFX supervisor on movies like Tron: Legacy and Oblivion, but he's also collaborated with Fincher multiple times on films like The Curious Case of Benjamin Button, Zodiac, The Girl with the Dragon Tattoo, and Gone Girl. Hopefully he can improve the effects for the sequel, since the hordes of zombies in the original left a lot to be desired.