'True Detective' Season 3 Casts Stephen Dorff As Mahershala Ali's Partner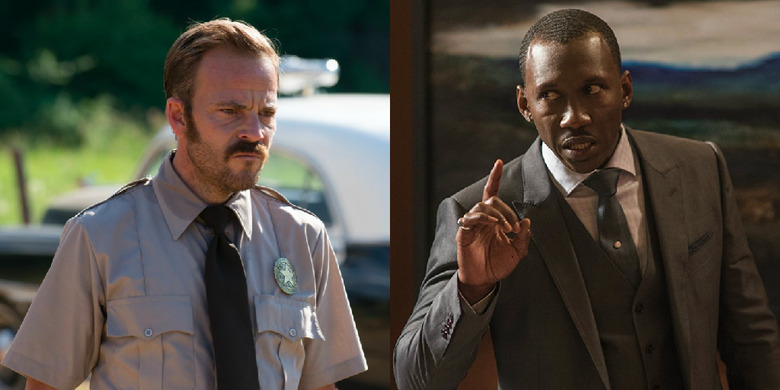 True Detective season 3 is shaping up to be quite an impressive entry into the HBO crime anthology series.
of Mahershala Ali brought back much of the goodwill that the prestige series lost during the sluggish second season, and now Ali has finally received his partner: Stephen Dorff.
Dorff has been cast to play an Arkansas State Investigator Roland West ,who partners with Ali's Wayne Hays to solve a decades-long mystery which begins to take an emotional and physical toll on the two detectives, according to
.
Dorff is a strong character actor who has skillfully leapt between roles in pulpy action films like Blade and given surprisingly stirring performances in indie films like Sofia Coppola's melancholic Somewhere. Though he doesn't have quite the critical renown that Ali has enjoyed in recent years thanks to his award-winning turn in Moonlight, Dorff will provide a worthy foil to Ali. Dorff particularly plays downtrodden, weary characters well, which will suit EW's character description of West having his "life and career influenced over three decades by a baffling crime."
The third season is set in the Ozarks with a story that HBO describes as about a "macabre crime... and a mystery that deepens over decades and plays out in three separate time periods."
Carmen Ejogo (Selma) was
to star as Amelia Reardon, an Arkansas schoolteacher with a connection to two missing children.
Original showrunner Nic Pizzolatto will be the sole writer of the series, with the exception of episode 4, which is co-written by David Milch, the creator of NYPD Blue and Deadwood who was hired to help Pizzolatto revive the series. Pizzolatto will also direct along with Jeremy Saulnier (Green Room).
I have hopes for season 3 of True Detective, which is a series that relies heavily on the talents of its actors. While the powerhouse trio of Colin Farrell, Rachel McAdams, and Vince Vaughn wasn't enough to save season 2, the pairing of Ali and and Dorff is enough of an out-of-left-field choice that season 3 could recapture the magic that Woody Harrelson (also a superb character actor) and Matthew McConaughey (the prestigous award-buzz performance) brought to the first season.
No premiere date or episode count has yet been announced for True Detective season 3.