Christopher Stipp's Top 10 Trailers Of 2017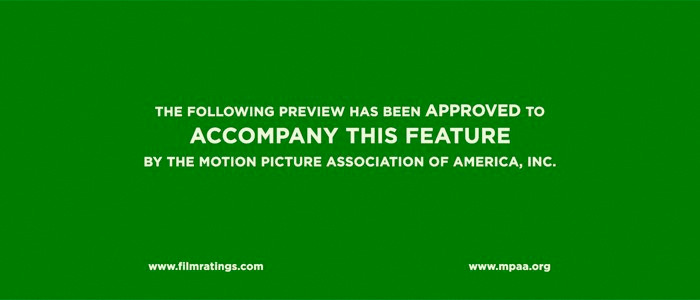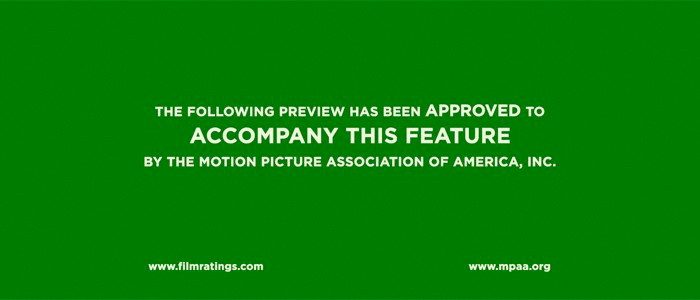 Trailers are an under-appreciated art form insofar that many times they're seen as vehicles for showing footage, explaining films away, or showing their hand about what moviegoers can expect. Foreign, domestic, independent, big budget: What better way to hone your skills as a thoughtful moviegoer than by deconstructing these little pieces of advertising? This week, let's rank the best best trailers of 2017.
Here it is, the list none of you were waiting to read. After going through all the trailers we covered at /Film this year (roughly 85 pages worth) the list you see below is the result of what I think was the best that the year had to offer.
I don't often get to speak candidly about this, but I genuinely do love this art form. For almost 14 years I've been writing on a weekly basis about movie trailers, and I hope that one of you out there has been inspired to at least check something out that you otherwise wouldn't have known about based on the trailer itself. This landscape is filled with such hard working artists and editors who put this together that it's really been a gift to be able and talk about their work in a roundabout way. I am sure there are approvals and sign-offs that happen on every level before these make their public debut, but for the trailer editors out there who infuse a little of themselves into these things, I'll always be a fan.
Thanks to everyone/anyone out there (seriously, are you out there?) who check in to this column. I appreciate every one of your eyeballs. First, here are your runners-up for the Top 10 that I couldn't let be overlooked in 2017:
It Comes at Night - Haven't seen the film, haven't had anything spoiled about what in the hell is happening here, but this trailer is clutchAlien: Covenant - Best thing about this movie was a promise this trailer made that wasn't kept by the finished filmBuster's Mal Heart - Atmospheric and paced so wellGook - While I haven't seen whether the movie delivers, this trailer is evocative and packs an emotional punchHounds of Love - This trailer excels at just unnerving you completelyGood Time – Frenetic without ever being unfocused, there is an energy to this trailer that truly excites
And now, without further ado, here are the rest...
10. All These Sleepless Nights
I was surprised to learn this is a documentary/drama. It feels entirely like something you would have to plan and stage, but that doesn't take away from the energy that this trailer exudes. While I absolutely concede that our protagonist seems almost unlikable in how aloof he is presented on screen, to say nothing of the cadre of hangers-on that feel like they've all been transported from a fashion show with their wonderfully angled features and frames, I was still left thinking about this trailer long after I saw it.
9. Brimstone & Glory
I love fireworks. No two ways about it. Whether it's the shooting off of bottle rockets or lighting a long wick and sprinting to safety, I've always had an unhealthy obsession for these things. This trailer, though, captures that attraction and tightly packs the unbridled glee that comes with blowing them off in close proximity to other people. The narrative is deliciously captured through the voice-overs we're given, the music is perfectly chosen, and the editing of how we are transported from one moment to the next feels inspired. I have yet to see the entire documentary, but simply based on the trailer alone, it's all but assured I'll devour it as soon as I can.
8. A Ghost Story
I am disappointed that the actual film A Ghost Story was not better than the trailer. Winner of this year's P.T. Barnum prize for bait and switching, I disliked almost the entire experience of sitting through this cinematic dirge. Regardless of how dejected I felt after the last scene played out, the trailer here was a fantastic pitch for a movie that never coalesced into the reality I built up in my mind as to what I thought I was going to receive. This trailer is wonderful and beautiful and makes a genuine emotional connection with the viewer. I am unsure where it all went wrong for me in its actual translation, but I wanted the movie that I was promised here, and I feel bad for having missed the point entirely.
7. Thor: Ragnarok and Black Panther
Make Mine Marvel. I have to be honest and say that I was not encouraged by the first Black Panther trailer; the vibe was off, its tempo was weak, and it gave me pause because what I saw at Comic-Con last year made this a "must-see" after getting an extended taste of what we could expect. But this trailer sold me, so all the hosannas and kudos possible need to go to the trailer editor who made something here that truly speaks to just how different this Marvel story is going to be.
As well, the nice bookend to this is what we were given with Thor. Normally, this property has been a must-miss when stack ranked against other superpowered comic book movies out there, but this trailer made a demonstrative statement to say this was not going to be like any of its previous installments or even like anything Marvel has done with its movies. My gratitude, as well, goes out to the editor who cut the trailer for Thor: Ragnarok, but after seeing the entire movie, I am not sure how they could have gone wrong with choosing any scene, really. Of course there is a case to be made by questioning whether the Hulk reveal was a good idea, but that's neither here nor there. This movie was destined to be a game changer simply based on what this trailer proclaimed, and I loved having pinned my hopes on what it promised only to be rewarded handsomely with what was, truly, a fun time out at the movies. 'Nuff said.
6. Baby Driver
Such a fantastic use of music, sound effects, action, and an unending supply of energy. This trailer made my Best Of for all those reasons, but if there was ever a trailer that embodies what an impactful trailer should be if it's going to give up its narrative, this would be it. Sure, we don't know all the details simply based on what's here, but we know who our protagonist is, what his motivation is, where there are going to be issues later, and enough of a general idea that things will be going south by the end of his story. Knowing all that, this trailer still hums with the kind of power that most fail at providing when constructing an advertisement of a movie that promises you a return on your entertainment dollar. From the Mike Myers joke, which I enjoy every time I hear it, the ambient sounds in the background, and even Kevin Spacey's turn as a ruthless boss who will stop at nothing unless Baby bends to his will, it's pure entertainment and it works.
5. IT
I think I may have recorded the mini-series version of Stephen King's It when it bowed in 1990. I don't think I ever watched it or really understood/cared what the hype was all about. For me, this story would lay dormant, oddly and ironically, for 27 years until I saw this trailer, and it was like a switch was thrown. My interest was piqued, and having never read a single Stephen King book in my life, I bought the 1,138 page tome and started to read it simply based on how strong this trailer was. The nuances that I had missed all those decades ago when I couldn't be bothered to look further than a so-so television movie were brought into clear focus as I not only read the book but experienced the final movie. A movie, that as part 1's go, was a phenomenal success on not only capturing that kernel of what makes the book so life-consuming once you start reading it but the echoes of what makes this clown so terrifying is translated so well in this trailer. Pennywise is a menace, a celestial scourge and that final moment in the watery basement gets me every single time. The king of all adaptations, to be sure.
4. Columbus
Love, love, love, love this trailer. There is something so quietly elegant about this trailer that I instantly connected with what it was trying to say and what kind of movie it was whispering that it was. The narrative may be tucked away deeper than we're actually able to see, but the glimpses of who these two people here in this trailer and what brings them together feels unique in a way that I haven't seen out of any other movie of its kind last year. It could have gone a little cutesy with how it presented itself but, instead, treated us to how a relationship genuinely begins and unfolds, which is quietly and gently. There are mostly somber moments here, but the joy that the environments bring to these individuals is telegraphed well in this trailer and makes me feel like I'm looking in on a moment of true connection between two strangers who are no longer.
3. The Florida Project
When it comes to movie trailers, there is no exquisite pleasure greater than feeling compelled to seek out a movie in its opening weekend, regardless of the reviews. It certainly helped that as it finally reached Chicago, the groundswell of critical support was well underway, but this is just a sample of what happens when you let something breathe a little bit. For the first 30(!) seconds we get an uninterrupted scene that perfectly captures the charm and excellence of this story. Whereas the first half of the trailer lets Brooklynn Prince radiate her undeniable charm and precociousness, the second half injects Willem Dafoe who shines brighter here than anything else I've seen with him in some time, not to mention laying out the more heady topics that would come to define what makes this movie so moving. Not a moment, not a second, is wasted in a trailer that is heartbreaking, hopeful, and ends with the same charm it opened with as Dafoe literally is given the last word. I love it every time I watch it.
2. Blade Runner 2049
Lush and honest, there just wasn't a better representation of how to sell a movie to a unsuspecting public who didn't realize that what they really needed in their life was to see their La La Land hero become bloodied and violent. I saw the original Blade Runner years ago and have never revisited it. Not for any remarkable reason, mind you, but I wasn't deeply affected by the story or felt any need to take another lap around its track. This movie, though, this spiritually connected sequel, through its trailer, felt important. This trailer has heft, emotional weight, and balanced the brave decision to be honest about what's in play in this movie without tipping its hand too much. I don't know if the current cultural climate made a movie like this more resonant, but the themes of an apocalyptic world where there is very little to be hopeful about just sealed the deal when this trailer came into my life. It doesn't just show you that things are going sideways, it fully embraces how much of a fight it needs to put up in order to get to the end. Glorious.
1. Stranger Things Season 2 Trailer
I didn't watch season 1 of Stranger Things until a week before Comic-Con last year. I knew I was going to have to sit through their panel for season 2 but just wanted to see what the hype was all about. Yeah, I was a child of the 80s, but nostalgia alone wouldn't have made this story such fun. And that's what it is. We're not talking about Tarkovsky level explorations about what it means to be a human being, we're talking about kids battling it out with forces out of their control and it's wonderful, full stop.
What I truly enjoyed about this trailer more than anything else is that it took that identifying characteristic of being from a certain era and charting a course to lean in to that as hard as it can. I still get goosebumps at about the 56 second mark when Hopper's voice-over begins and then 12 seconds later when the synth starts to take hold. We're given everything and given nothing, and that's why this trailer is brilliant. You don't know what's happening, who it's happening to, who's involved, what the story is even about, and this without question proves just how much of an impact a trailer can make without ever giving up its secrets. Let this stand as a reminder for those who say trailers show too much.
Nota bene: If you have any suggestions of trailers to possibly be included in this column, even have a trailer of your own to pitch, please let me know by sending me a note at Christopher_Stipp@yahoo.com or look me up via Twitter at @Stipp
In case you missed them, here are the other trailers we covered at /Film this week:
Scorched Earth Trailer – Hard pass
Fifty Shades Freed Trailer - This is clearly not for me or anyone I know
The End of the F**king World Trailer - You're trying too hard
Step Sisters Trailer – Don't push, don't push, there is an ample amount of cringe to go around
Slender Man Trailer – Insufferable
Death Wish Trailer – I always wondered when they were going to make a sequel to Judgement Night
Disjointed Trailer – Is this Cringe Week for trailers?
Truth or Dare Trailer – Seriously?
Patrick Melrose Trailer – Absolutely
Winchester Trailer – Can't muster enough energy to care one way or the other
Game Over, Man! Trailer – Maybe?
Nostalgia Trailer – Damn, perhaps I will
Kickboxer: Retaliation Trailer – Alas, poor Yorick!