Untitled 'Cloverfield' Sequel Pushed Back To April 2018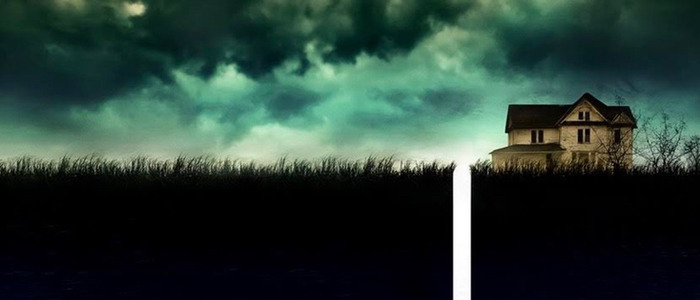 The new Cloverfield sequel, tentatively titled God Particle, was set to hit theaters next month, February 2018, but now it looks like the next entry in the secretive Cloverfield franchise will be arriving in April 2018. More details on the Cloverfield sequel release date are below.
The Untitled Cloverfield Movie, which for a while was going under the name God Particle, has had its release date pushed yet again. The film, set to follow the surprise semi-sequel 10 Cloverfield Lane, was initially announced for a February 24, 2017, release date. The production reportedly went through some reshoots supervised by producer JJ Abrams, and that date moved to October 17, 2017. Then the date moved yet again, to February 2, 2018. With February fast approaching, it seemed slightly strange that there had been no real marketing for the film released yet, and now we know why: it's been pushed back one more time.
Now, Paramount has confirmed to us that the Untitled Cloverfield Movie will find its way to theaters on April 20, 2018.
The decision to move the movie's release yet again was made very recently, likely during the holidays. Right up until before the holiday season commenced, Paramount was still listing the film for its February 2, 2018, release date, as this tweet from Fandango managing editor Erik Davis confirms.
In case you were wondering (because I was), that UNTITLED CLOVERFIELD MOVIE is still opening on February 2. This info is as of 12/19, but it's still not officially being called GOD PARTICLE, so... new title? pic.twitter.com/FMjQ1E0BBL

— Erik Davis (@ErikDavis) December 20, 2017
The film, which boasts a phenomenal cast that includes Daniel Brühl, Elizabeth Debicki, Aksel Hennie, Gugu Mbatha-Raw, Chris O'Dowd, John Ortiz, David Oyelowo and Zhang Ziyi, marks the feature directorial debut of Julius Onah. The original plot, back when the movie was known as God Particle, focused on a team of astronauts aboard an international space station who find themselves alone after a scientific experiment involving a particle accelerator makes the entire Earth vanish. Since then, however, the film has possibly undergone some changes.
Much like the first Cloverfield sequel, 10 Cloverfield Lane, God Particle did not originate as part of the Cloverfield universe. In fact, Oren Uziel, the film's screenwriter, confirmed to Collider that the script was actually written before 10 Cloverfield Lane:
"It was written before 10 Cloverfield Lane and the expanded Cloverfield universe even existed as a thing. It was a spec that I wrote probably a year or so after Shimmer Lake, so it definitely existed as its own science-fiction. And then after years of, you know how scripts kind of hang around—people like them but for whatever reason they decided to make it and then suddenly everything fell into place with J.J. [Abrams], Bad Robot, and Paramount. I don't know exactly when it became a Cloverfield movie, but I suspect in this current market where it's just harder and harder to market an original movie of any kind, a science-fiction movie in particular, but I think everyone just knew if it fits—and it does—into that Cloverfield world, it should, and it can only help."
Uziel also confirmed that when God Particle became part of the Cloverfield franchise, some rewriting was needed:
"We rewrote during production, but I'm not sure what it means to be part of the expanded Cloverfield universe, other than knowing what kind of quality and feel you're gonna get from something that's coming out of Bad Robot and J.J. It just sort of helps to give an understanding of like, 'Okay I understand what type of movie this is gonna be.' As far as specifics, I don't think there is one specific thread that makes it a Cloverfield movie, I guess."
The first Cloverfield, released in 2008, was a highly-secretive project that grafted a found-footage narrative onto a Godzilla-style monster movie. Rumors of a possible sequel had been floating around since the original Cloverfield's release, but as time marched on, it seemed unlikely to happen. Then, in 2016, Paramount caught everyone off-guard by debuting a trailer for 10 Cloverfield Lane in front of Michael Bay's 13 Hours: The Secret Soldiers of Benghazi. 10 Cloverfield Lane hit theaters a little under two months later in March, and earned positive reviews and was a hit at the box office. The secretive nature of the project, coupled with the quick release date following the trailer, made the project seem even more exciting than if it had been marketed in the traditional way.
Up until recently, it looked like Paramount might be taking a similar approach with this new Cloverfield sequel – waiting until the last possible moment before springing a trailer to tease the February release date. But now we'll have to wait a little longer. The April 20, 2018 release now puts the Untitled Cloverfield Movie up against the Overboard remake, the Dwayne Johnson video game adaptation Rampage, the cult comedy sequel Super Troopers 2 and Jason Reitman's Tully.