VOTD: How 'Blade Runner 2049' Recreated The Replicant Rachel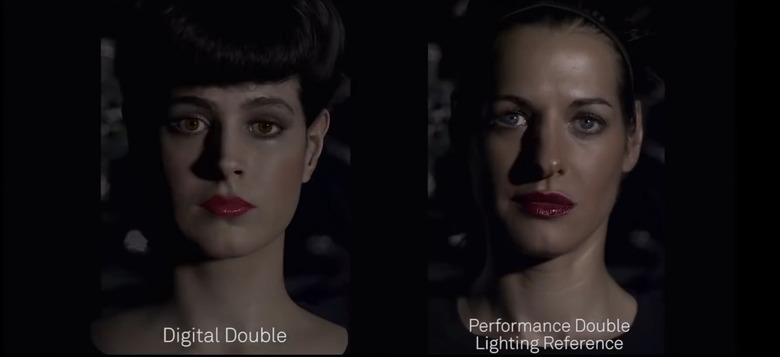 Visual effects are getting better and better every day. While some didn't quite buy the digital recreation of Peter Cushing as Grand Moff Tarkin in Rogue One: A Star Wars Story (not to mention have problems with the ethics of such a production element), it appears Blade Runner 2049 succeeded in a somewhat similar visual effects feat.
In Blade Runner 2049, we see the return of Sean Young as the exceptionally unique replicant named Rachel from the original Blade Runner. However, instead of merely bringing back Sean Young and de-aging her like Jeff Bridges in TRON: Legacy, director Denis Villeneuve opted to use a performance double and have the younger version of Sean Young recreated entirely with visual effects. See how they did it below, but beware of a bit of a spoiler regarding the nature of this character's return in the movie.
Watch the Blade Runner 2049 Visual Effects Featurette
In this breakdown of the recreation of Rachel, we see how a performance double was used on set, but a very carefully crafted digital double was used in the final cut. What's impressive is that there are several shots from the original Blade Runner recreated with this digital double, and it's almost impossible to tell them apart. This is easily one of the best digital doubles I've seen in any film, and it's only going to get better.
The Moving Picture Company (MPC) visual effects studio didn't leave Sean Young out in the wind though. They brought the actress in for scanning to use as a frame of reference for recreating every subtle movement of her face in the younger digital double, as evidenced by her quick appearance in the video. It's a shame there wasn't a more prominent role for her in the sequel though.