'Solo: A Star Wars Story' Will Have A New Theme Composed By John Williams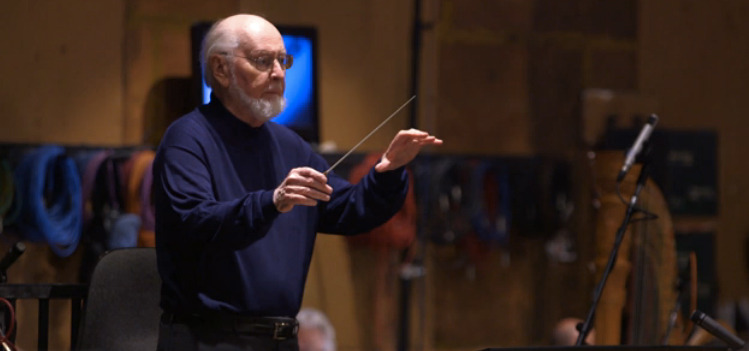 Over five months ago we found out that John Powell would be composing the score for Solo: A Star Wars Story. Though composer John Williams has been responsible for providing the score for every film in the primary Star Wars saga, Disney and Lucasfilm have opted to let other composers take over for the spin-offs under the Star Wars Story moniker. However, when it comes to Solo: A Star Wars Story, fans will hear some new music composed by John Williams after all.
In a recent interview with the legendary composer, John Williams revealed that he will be composing a theme for the Han Solo movie while John Powell will handle the rest of the score. Find out more about the Han Solo theme revelation below.
Speaking with Variety (via Making Star Wars) here's what John Williams had to say about his involvement with Solo: A Star Wars Story:
"The present plan is that I'm writing a theme for Han Solo, and John Powell is going to write the score, which he'll do brilliantly. His assignment is something I'm very happy about. What I will do is offer this to John, and to [director] Ron Howard, and if all parties are happy with it, then I will be happy. John [Powell] will complete the score. He will write all the rest of the themes and all of the other material, which I'm going to be very anxious to hear."
This is a departure from how the score for Rogue One: A Star Wars Story was completed by composer Michael Giacchino entirely, though he did use some cues from Williams' previous scores for the Star Wars films. One has to wonder if this is in an effort to help get some skeptical Star Wars fans more excited about an origin story that many think is unnecessary.
One question I have is whether John Powell's work on the Han Solo movie score is being worked on independently without hearing John Williams' new theme or if Powell will let that theme influence the rest of the score. The latter is more likely so there's a bit more of a cohesive nature to the score, but it could go either way.
This will be the first time John Williams has composed original Star Wars music outside of the primary saga films, though his themes have always been present in the Star Wars movies, TV shows, video games and more.
After his work on Solo: A Star Wars Story is complete, Williams will presumably compose the score for Star Wars: Episode IX, which could end up being the last time he composes music for the Star Wars universe. There's no word on whether Williams will have any involvement in Rian Johnson's new Star Wars trilogy that will take place outside of the Skywalker saga, but considering the composer's age and the new direction for the franchise, I'm betting he'll retire from Star Wars with Episode IX, but we'll have to wait and see.