A Fan Turned 'Dunkirk' Into A Stunning 8-Minute Silent Film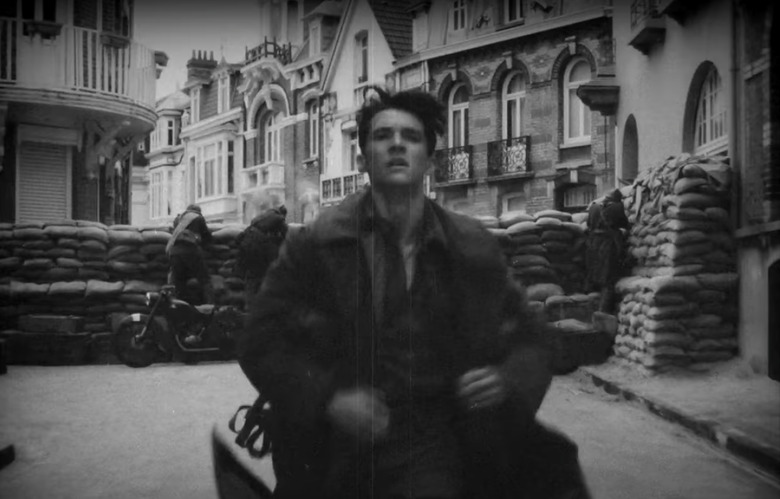 Dunkirk is a feat of cinematic splendor, a visual and auditory assault that is less a standard film than it is a visceral experience.
There is barely a plot to Dunkirk — you could probably summarize the entire thing within five minutes — but it makes the film all the more affecting. There's no need for dialogue telling you who, what, when, where, why when you can read the fear in the battle-worn soldiers' eyes and the apprehension in every British citizen's face. But is that enough to create a substantial silent film? A YouTube video essay channel decided to find out.
Film video essay channel "Like Stories of Old" re-edited Dunkirk, already director Christopher Nolan's leanest film at less than two hours long, into an 8-minute silent film. And it works brilliantly.
Dunkirk Silent Film Fan-Edit
The Dunkirk silent film scraps some of the subplots pertaining to Cillian Murphy's shell-shocked soldier and the small group of soldiers led by Fionn Whitehead and Aneurin Barnard after they take refuge in an abandoned trawler. But the streamlined story of the nameless soldiers who yearn to be rescued, and the inspirational arrival of the British civilian boats works astonishingly well in silent film format. Other than the grainy black-and-white filter added on to the film, the sped-up action scenes and classic music work to make the video feel like an authentic silent film.
Tom, the user behind "Like Stories of Old," explained his reasoning behind turning Dunkirk into a silent film and the work that went into this project:
This is a special project of mine unlike anything I've ever done before. What started off as a regular essay on Dunkirk's visual storytelling and its influences from silent films, slowly turned into what is by far my most experimental video to date. It began when I re-edited a few clips from Dunkirk into a silent film style to compare it to existing silent films that Nolan mentioned as his inspirations (and also; because it was just really fun to do). I was amazed at how well it translated and how well it highlighted Nolan's use of camera angles, body language, facial expressions and staging in Dunkirk's storytelling; a great use of visuals both in portraying minor conflicts as well as in telling the story as a whole.
This last point presented an interesting challenge for my video essay, because translating individual scenes into silent ones is relatively easy; I think there are many recent films that have scenes with strong visual storytelling, but I can't think of many films that can be turned into a silent film in their entirety and still work. Dunkirk however, I believe, is one of those films. For a second I considered re-editing the entire film, but because that would obviously lead to copyright issues I decided to transform it into a short that showcases Dunkirk's strength in visual storytelling in both the small details as well as the story as a whole. I tried as much as possible to maintain the essence of Dunkirk, but I also wanted it to stand on its own which meant I had to pay a lot of attention to its internal logic and do some creative editing.
Nolan has listed classic films such as Erich von Stroheim's 1924 silent film Greed, F. W. Murnau's 1927 romance Sunrise, Lewis Milestone's All Quiet on the Western Front from 1930, Alfred Hitchcock's Foreign Correspondent from 1940, Henri-Georges Clouzot's The Wages of Fear, and Gillo Pontecorvo's cinéma verité film The Battle of Algiers as influences. He also drew influence from modern action films like Alien, Speed, and Unstoppable.