VOTD: 'Kingsman: The Golden Circle' VFX Breakdown Of The Briefcase Fight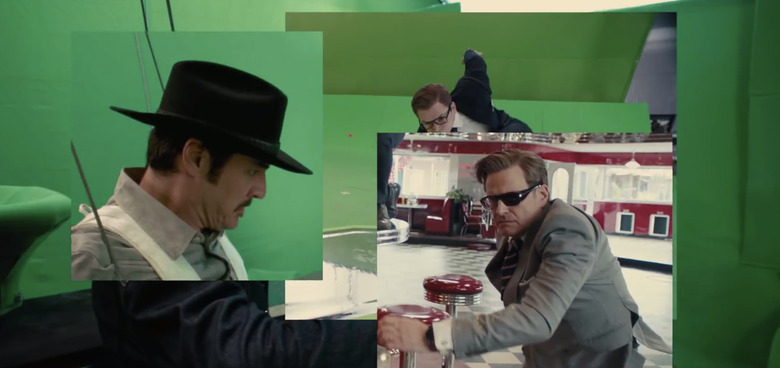 Though Kingsman: The Golden Circle may not have lived up to the quality of its predecessor, it was still a mostly satisfying sequel with some hard-hitting, kick-ass action sequences. And while there is some outstanding stunt work done on these kind of movies, there's also an extensive amount of visual effects, especially when it comes to how Matthew Vaughn chooses to showcase the action in question.
A visual effects breakdown from Imageworks VFX has surfaced online to show how the climactic fight over the briefcase from the end of Kingsman: The Golden Circle came together. Because of how the sequence is made to appear, there are tons of composite shots, face replacements and one particular shot that was created entirely with visual effects. Check out the Kingsman: The Golden Circle visual effects breakdown out below.
It's incredible to see just how this sequence comes together with footage using actors Colin Firth, Taron Egerton and Pedro Pascal being combined with footage shot on a full green screen set with stunt doubles on wires. The result is an action sequence that doesn't quite feel realistic, but it fits within the style of the movie in which it takes place.
There is a bit of a downside with an action sequence created like this though. No matter how graphic the violence or dangerous the weapons, the lack of realism takes away a bit of the weight of each hit, even if there's blood splattering and bones crunching. Sure, it's brutal and violent, but it's nothing compared to the kind of action we see in something like The Raid or John Wick.