Ryan Murphy Strikes A 'Pose' With '80s-Set FX Musical Show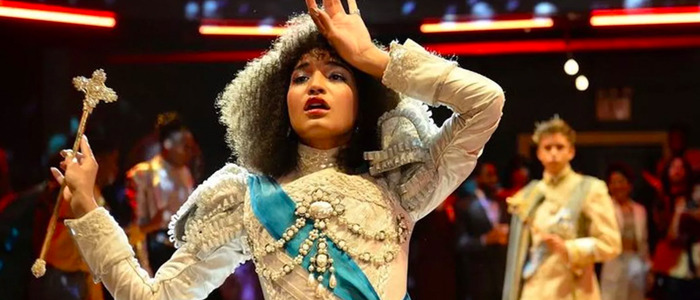 Writer/producer Ryan Murphy has been a creative force at FX since his days working on Nip/Tuck, and he's built a television empire that includes the American Horror Story, and American Crime Story anthology shows for that network. Now he's back in business with FX once again for Pose, a dance musical show set in the 1980s that will feature "the largest cast of transgender actors in series regular roles and the largest recurring LGBTQ cast ever for a scripted television series."
Get more details about the new Pose FX series below.
I've always found Murphy's style to be a bit much much for my personal tastes, but I know there are many who appreciate his over-the-top, go-for-broke aesthetic, and this show sounds like it'll be yet another opportunity for him to bathe viewers in total excess for an hour every week. Here's the synopsis of the series (via ComingSoon):
Set in the 1980s, Pose looks at the juxtaposition of several segments of life and society in New York: the rise of the luxury Trump-era universe, the downtown social and literary scene, and the ball culture world.
Yep, you read that correctly: Ryan Murphy is making a show that is, at least in part, about "ball culture." I honestly was not aware that attending balls was even a thing people could do beyond the 1700s, so I'm wildly out of the loop on this. (Is there a thriving ball culture now? Have all of you been attending lavish costume parties and just not inviting me?)
American Horror Story veterans Evan Peters (X-Men: Apocalypse) and Kate Mara (House of Cards) are playing Stan and Patty, a couple from New Jersey who gets pulled into the allure of 1980s New York City, while James Van Der Beek (Dawson's Creek) plays Stan's kingpin boss. Tatiana Maslany (Orphan Black) was originally hired to star in the series as a dance teacher, but her role has been "rewritten to be a 50-year-old African-American woman," and she was replaced by Charlayne Woodard (Law & Order: SVU).
Most of the headlines will rightly be about Murphy's history-making assembly of transgender actors in this cast, including MJ Rodriguez, Dominique Jackson, Indya Moore, Hailie Sahar, and Angelica Ross. Here's Murphy's statement from a press release:
"I am thrilled to join forces with John Landgraf and FX Networks and FXP and Dana Walden, Gary Newman and Fox 21 Television Studios to present what I think is a game changer of a show, which at its heart is an uplifting series about the universal quest for identity, family and respect. Along with being a dance musical and an affirming look at American life in the 1980s, I'm so proud that Pose and FX has made history right from the beginning by featuring the most trans series regular actors ever in an American television production. Additionally, the first season Pose will feature 50-plus LGBTQ characters – a record in American television history. I can't wait for people to see this incredibly talented, passionate cast."
Murphy wrote the show alongside co-creators Brad Falchuk and Steven Canals, and Murphy will direct the first two episodes himself. Season one of the show will be eight episodes long and will premiere in the summer of 2018. Frankly, this sounds like precisely the type of show that Disney would not be interested in making, and since that company just acquired FX in the 20th Century Fox deal, we may well be in the waning days of Murphy's reign at FX. He already has that One Flew Over The Cuckoo's Nest prequel series lined up at Netflix, so will he fly the coop to what will be Disney's biggest competitor once his contract with FX runs out next year? We'll have to wait and see.