A 'Micronauts' Animated Series Will Bring Another Hasbro Toy Line To Life In 2019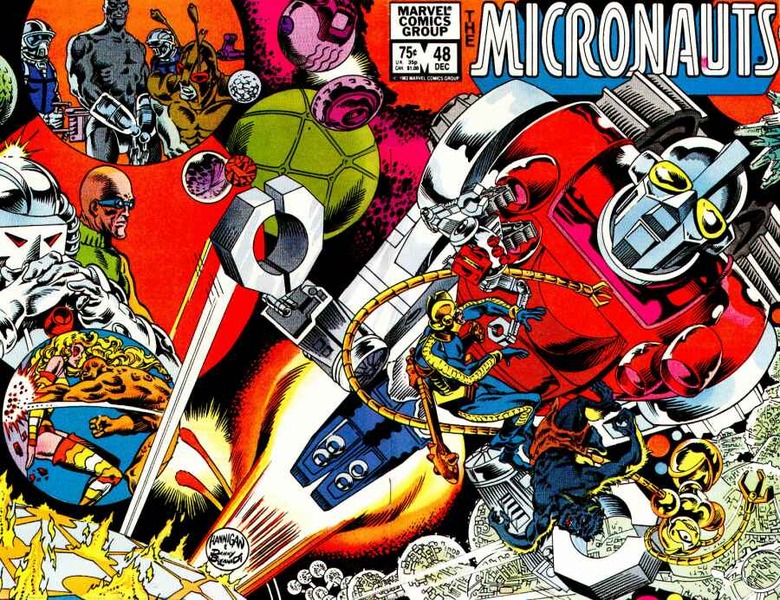 The Micronauts are coming to Earth.
An animated series adaptation of the space toy line is being developed by Hasbro Studios, for a 2019 release. Micronauts was a popular line of sci-fi toys from the 1970s, itself based on the Japanese Microman cyborg toys. And as was the case with many '70s and '80s toys, Micronauts eventually became a comic book series, first published by Marvel in 1979. But amazingly, Micronauts was one of the few mecha toys that never got its own cheesy '80s animated series — which may be the reason that news of a TV adaptation is the first times that many people (including me) are hearing about these toys.
Ahead of the Micronauts movie that Paramount and Hasbro has announced for a 2020 release, it appears that Hasbro is looking to build up hype for their little-known toy line adaptation by turning it into an animated series first. A sales guide on Hasbro's website (via Bleeding Cool) reveals that a Micronauts cartoon is being developed with the aim of premiering in 2019. There was no announcement of whether series will air on the Discovery Family network as many Hasbro Studios series do, or if it will be released digitally.
Here is the synopsis for the series provided by the sales guide manual:
When fate brings an unlikely team of alien space explorers to earth in pursuit of the evil Baron Karza, they make a shocking discovery—on our world they are the size of action figures! The Micronauts are small heroes in a big world but the stakes are higher than ever as their miniaturized size presents dangerous obstacles at every turn. Fortunately, they forge an alliance with teenager Cameron Ruck, who will join them in their pursuit of justice. Although the Micronauts are small in stature, their bravery and adventurous spirits remain larger than life.
The series will target a demographic between ages 6-11, and be released as half-hour episodes. According to the guide, the Micronauts series will begin production in 2018.
There's also some cheery concept art for the show, which show the characters of the series in futuristic outfits in bright racing cars. There's a good shot of the teenaged main character Cameron Ruck, sporting a sleek blue suit and a shock of white hair.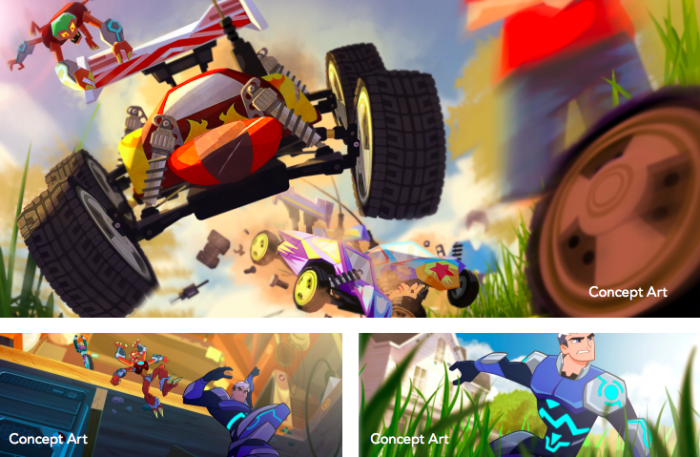 I unfortunately don't know much about Micronauts, which seems to boast a dense mythology in the Marvel comics. The story follows a mostley crew who must team up to save the universe from an evil black-armored dictator (of course) by fighting in space robots. That sounds very Voltron and every other mecha-space series that came out in the '80s.
The Micronauts film is also planned to be a part of the "Hasbro Cinematic Universe," which includes well-known and lesser-known toys like G.I. Joe, M.A.S.K., and ROM. Perhaps the animated series will be a test run for the rest of these projects. With the upcoming release of Pacific Rim Uprising, maybe space robots will be back in vogue soon.