Star Wars Bits: A Hint At Snoke's Origin, Mark Hamill's Second Role, And A Closer Look At The Caretakers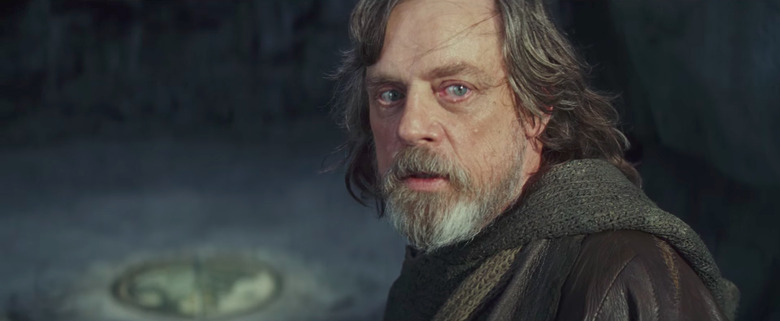 In this edition of Star Wars Bits:
The Art of Star Wars: The Last Jedi reveals some tantalizing behind-the-scenes tidbits
Mark Hamill hides behind CGI in a second, secretive Last Jedi role
One fan has a change of heart when it comes to The Last Jedi
Daisy Ridley dislikes your "Mary Sue" theory
And much more!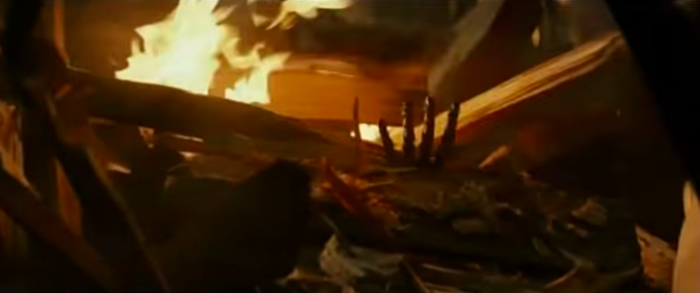 Some of the most impactful scenes in The Last Jedi were apparently added pretty late in the production process. As quoted in The Art of Star Wars: The Last Jedi, Rian Johnson explains:
The three flashbacks were a late addition – one of the last things that went into the script before we started shooting. It's similar to Rashomon, but the actual story motivation was that I wanted some harder kick to Rey's turn: 'You didn't tell me this.' I wanted some harder line that was crossed – a more defined thing that we could actually see – between Luke and Kylo. I didn't want to do a big flashback. So one flashback that you repeat three times but that's just one moment seemed more right.
Read more at ScreenRant.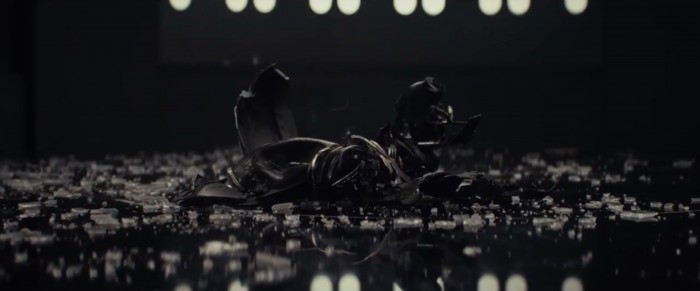 Also found in The Art of Star Wars: The Last Jedi, Rian Johnson talks about the "terrifying" decision to destroy Kylo Ren's already iconic mask from The Force Awakens:
"By the time we were making the movie, the first film had come out and every kid was wearing Kylo Ren masks on Halloween.... But the whole premise of this film is that you're getting inside this guy a bit more. More than that, Rey is seeing there's more to him than she thought. And Adam Driver is one of my favorite actors working today. The notion of getting the mask off of him so we don't have to deal with it and can look into his eyes seemed really important."
Also important:  Removing Kylo's shirt, too, no doubt. Read more at ScreenRant.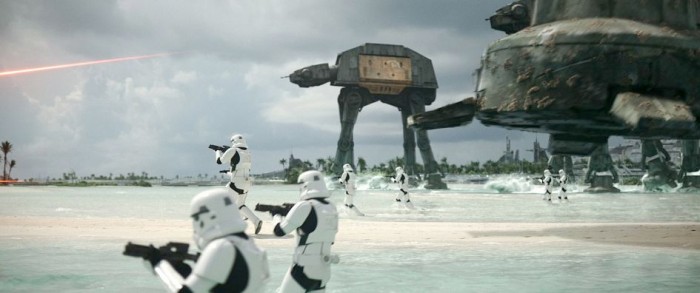 ScreenRant found another tidbit in The Art of Star Wars: The Last Jedi in which Rogue One director Gareth Edwards comments on how much the Crait battle looked and felt like his film's battle on Scarif. (Edwards was on set for a cameo as a Resistance soldier in the trenches of Crait.) Can someone let Edwards know that Star Wars movies generally all contain, uhh, war scenes?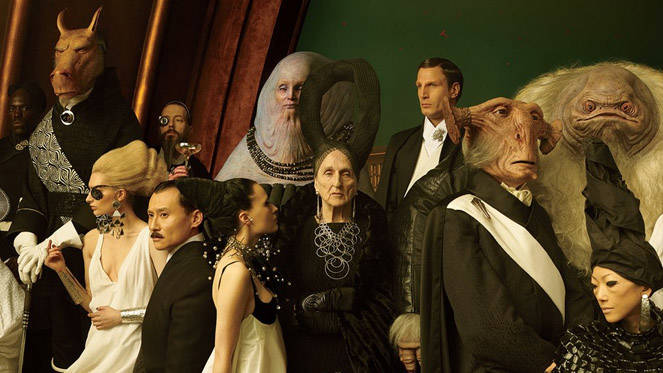 Even though The Last Jedi is now in theaters, Mark Hamill is remaining tight-lipped over a certain TLJ easter egg: whom he played (or voiced) in one of the film's Canto Bight scenes. EW has more info on Hamill's cameo, plus some commentary on the mysterious "Force chant", a dummy version of Leia, and Joseph Gordon-Levitt's cameo. (Seriously, why didn't Finn and Rose just park in a lot? I'm sure Canto Bight validates.)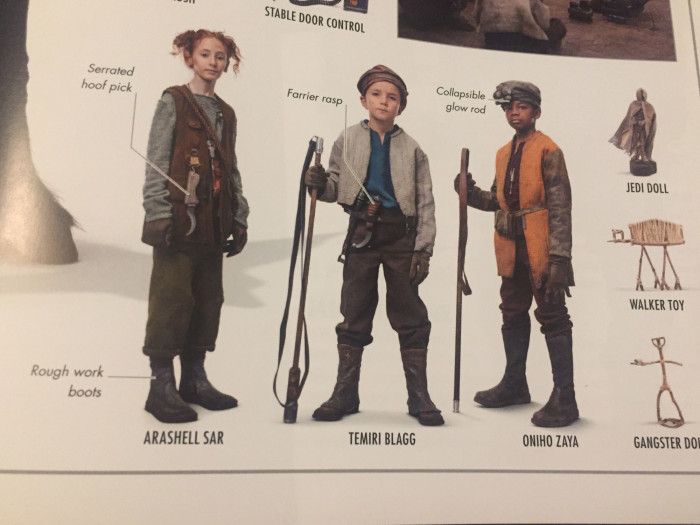 Talk about an info dump. A glorious, exhilarating, illuminating info dump. Star Wars: The Last Jedi, The Visual Dictionary, written by Lucasfilm's own Jedi Sentinel of Star Wars continuity, Pablo Hidalgo, provides details about characters, props, and plot points not supplied in the film itself, like the "name" of Benicio Del Toro's character, the symbolism of Leia's new hairstyle, and Poe "Total Bro" Dameron's specially-designed X-Wing. Check out BleedingCool for a whopping 58 facts gleaned from this precious tome.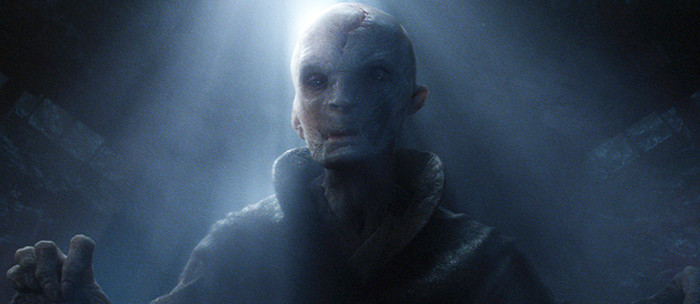 ScreenRant highlights the Snoke entry in The Visual Dictionary, which describes Snoke's purple "Attendants": "Snoke's retinue includes mute alien navigators who originated in the Unknown Regions. Were it not for the ancient hyperspace trails blazed by these towering servants, the Imperial survivors who fled into this uncharted realm would certainly have perished." Does this mean that Snoke, too, hails from the Unknown Regions? Or maybe that his origin will remain forever unknown...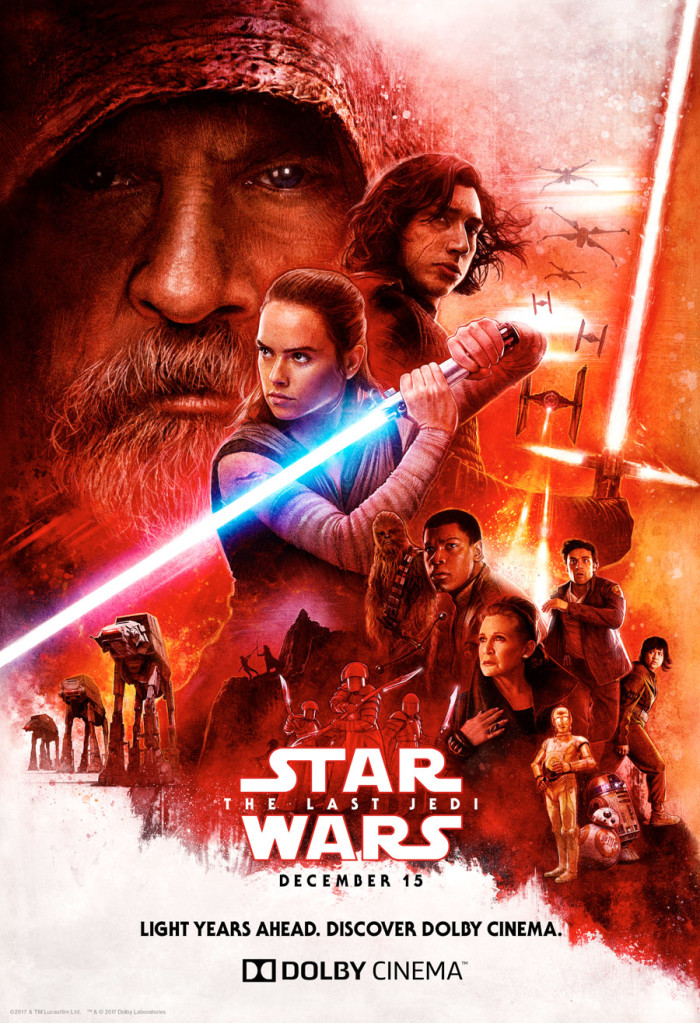 The Last Jedi is nothing if not polarizing, and one fan in particular has taken his internal struggle with the film to new extremes: Henry Walsh, the guy who started a Change.org petition to strike The Last Jedi from the Star Wars canon, now regrets his brief turn to the dark side and explains that he was pretty doped up on pain medication when he created the petition. In an impassioned plea, he expresses his frustration and implores Star Wars fans to help out "important" petitions instead: "I couldn't get the help on GoFundMe to help pay for my surgery, and yet *this* gets this kind of attention? To the point that this petition has been in multiple news publications at this point? How many other people out there need help and can't get attention?" Show the galaxy that there's good in Star Wars fans, and donate to Walsh's own GoFundMe here.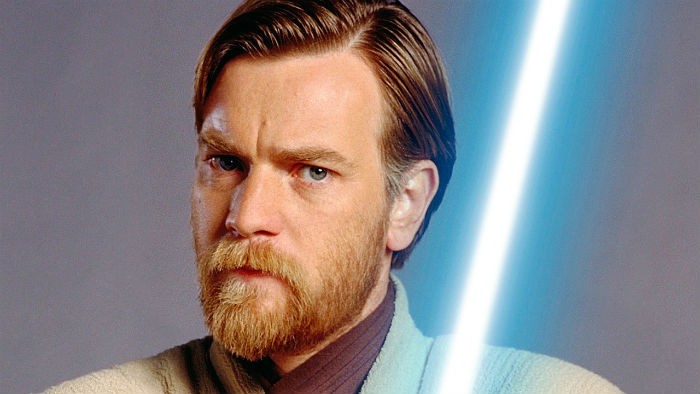 In an interview with The Playlist, Rian Johnson explains why he brought back Yoda as a Force Ghost instead of Obi-Wan Kenobi during a crucial scene in The Last Jedi. Spoiler alert: it involves a little thing called narrative continuity. "We never saw Luke interact with the Ewan version of Obi Wan, so there's less of the emotional connection and it might have been a little odd," said Johnson. Insert Obi-Wan's slow, disappointed head shake.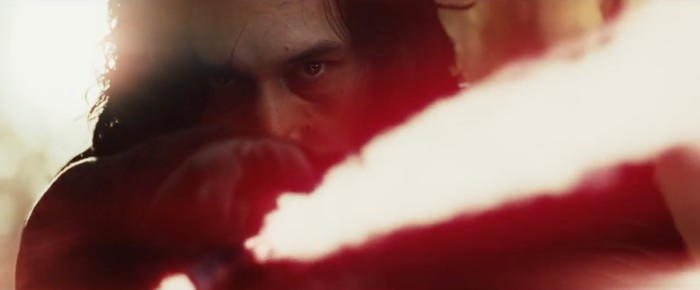 Caitlin Busch over at Inverse offers a compelling theory about what happened to Ben Solo's blue lightsaber after he took on the name of Kylo Ren. Methinks Emo Kylo Ren would approve, too.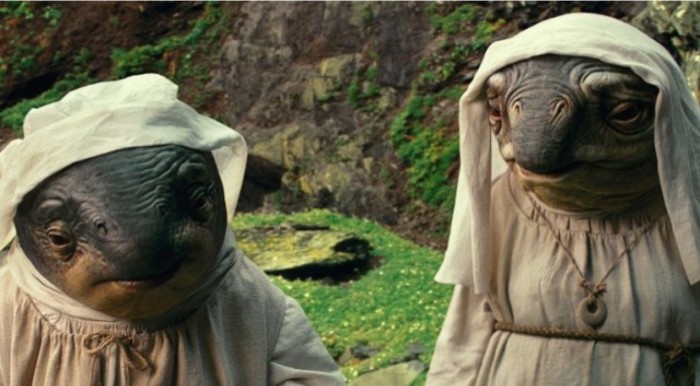 As part of an ongoing series on the new creatures of The Last Jedi, StarWars.com talks to concept designer Jake Lunt Davies about the stuffy but fiercely dedicated Caretakers. "Puffin people" FTW!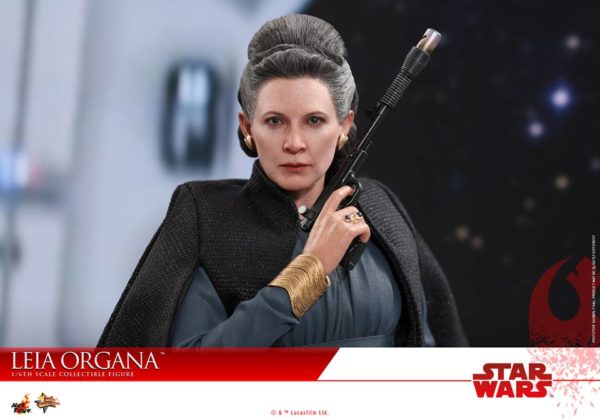 BleedingCool unveiled some awesome promotional images for Leia Organa's own Hot Toys collection, coming in 2018. Shut up and take my credits!
Took a break from editing #Solo to see #LastJedi Great job @rianjohnson cast & crew. The paying crowd our family saw it with cheered & applauded pic.twitter.com/S7RWYA0dfK

— Ron Howard (@RealRonHoward) December 20, 2017


Solo director Ron Howard took to Twitter to express his admiration for The Last Jedi in a very cool, calm, and collected way, and Rian Johnson himself responded with heartfelt thanks. Seems like the Directors Who Actually Complete a Star Wars Film club gets along great!
The latest episode of the Director's Cut podcast, produced by the Directors Guild of America, features a wonderful conversation between Johnson and filmmaker Spike Jonze about The Last Jedi and the Star Wars universe at large. In it, Johnson answers the most pressing question of all: What does it feel like to hug Chewbacca?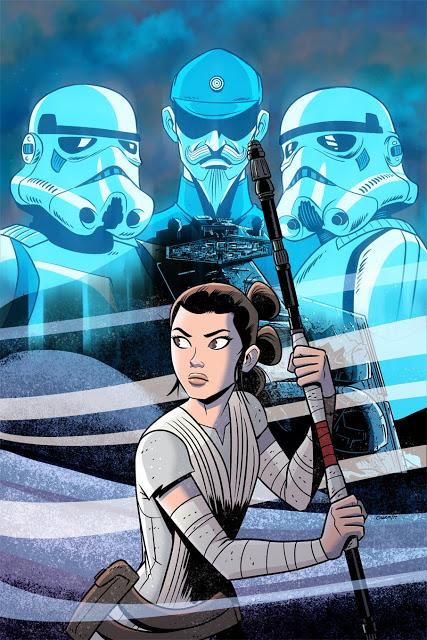 Thanks to BleedingCool, we get to peek at an exclusive, Rey-centric comic book released in this month's Loot Crate. Scott Beatty's 60-page, three-part story is called "Destroyer Down" and serves as a prequel to The Force Awakens.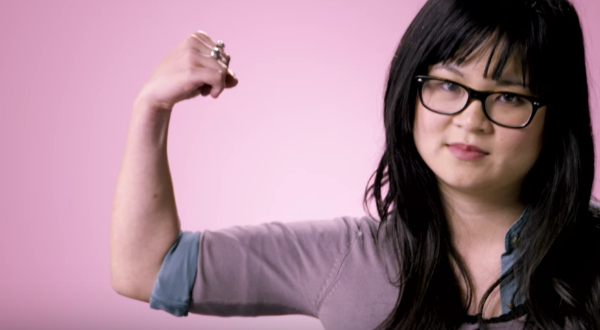 In a powerful Q&A with the LA Times, Kelly Marie Tran opens up about her Hollywood struggle and the importance of Asian American representation in the film industry. "I had resigned myself to thinking that one day I would be just the weird side character who always talks about being Asian and brings kimchi to the party," she admitted.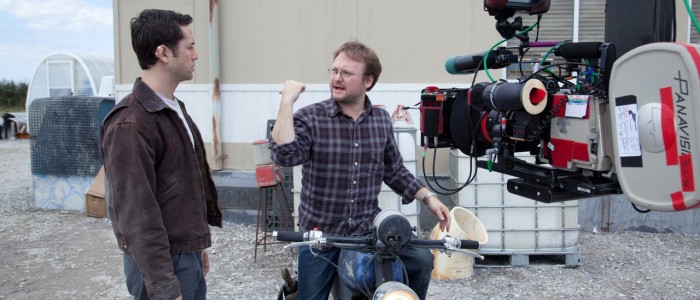 Speaking to CinemaBlend, Rian Johnson points out a parallel to his best known film before a little something called The Last Jedi – namely, 2012's Looper:
As I was breaking Luke's story and Luke and Kylo's relationship and figuring out what we were going to see of them in the past, and searching for something that would truly be at the core of why Luke has put himself where he is right now. Something that he feels guilty about. It's also something that Kylo could grab on to and perceive in his own way—the validation in his head that his master did not believe in him. When I landed on that idea, I did immediately think, 'Oh, that's a little bit echoing stuff from Looper.' But not in way that felt like a problem. That connection is definitely there.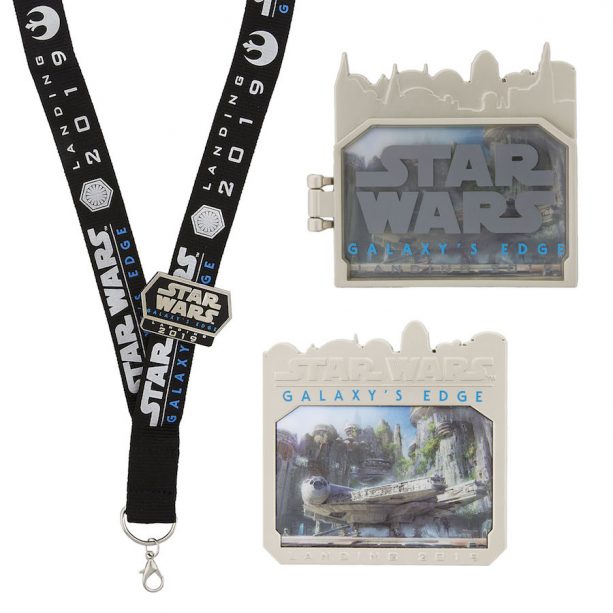 Merchandise! Get your merchandise! The Disney Parks Blog released images of some cool merch you'll be able to purchase at the upcoming Star Wars park at Disneyland and Disney's Hollywood Studios. But where's Star Wars: The Flamethrower?
Daisy Ridley is side-eying your #hottake about Rey's "Mary Sue" status real hard. "I don't buy the Mary Sue thing anyway," Ridley said in a sit-down interview. "I find the term sexist in itself because it's Mary Sue. I don't think there's a thing called Ryan Craig." Though the term "Gary Stu" does exist as the male equivalent to "Mary Sue," it's certainly much less prevalent in online discussion boards. Keep fighting the good fight, Daisy!
Meanwhile, at your local AMC theater... As tweeted by film critic Sean Burns, one theater ostensibly received so many complaints about the sound cutting out during screenings of The Last Jedi that the staff was compelled to put up a sign explaining that the silence was "intentionally done by the director for a creative effect."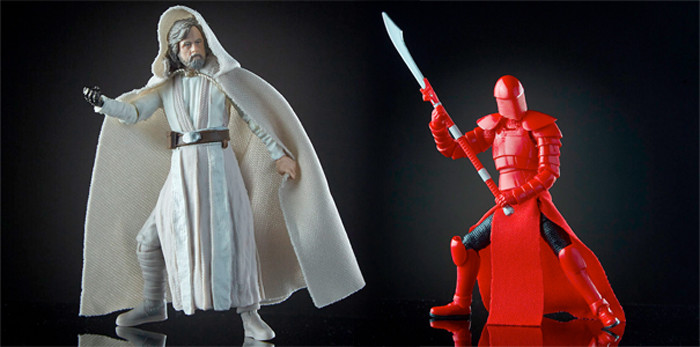 Because Star Wars fans are Star Wars fans, everything's a competition – including, apparently, toy sales. THR reports that merchandise sales for The Last Jedi are down 56% from The Force Awakens and 47% from Rogue One. I'm pretty sure this is all just a ploy to get people to buy more Porg plushies, but I promised Rian Johnson I wouldn't tell anyone.
The official Star Wars Facebook account posted Kelly Marie Tran's audition video for the character of Rose Tico, and then was forced to come to the defense of the character as haters swarmed to accuse her of not being a hero. Take it away, Star Wars social media team: "Prevented four Resistance deserters from stealing escape pods. Assisted in the formation of a plan that would've allowed the Resistance to escape the First Order pursuit. Persuaded a fathier stable boy to enable her and Finn's escape from Canto Bight. Conducted an essential survey of available supplies available to the Resistance on Crait. Saved Finn from an inconsequential course of action that would've ended his life. For a character who did absolutely nothing, that's impressive... most impressive."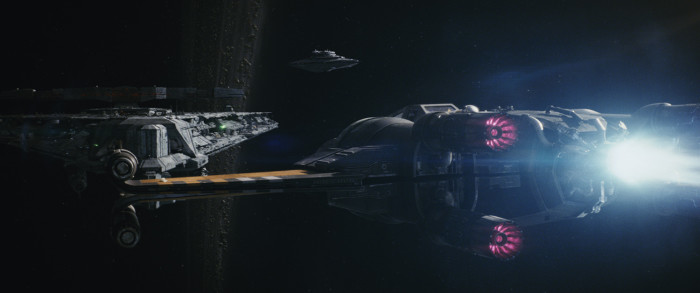 It seems we still have iconic Star Wars artists Ralph McQuarrie and Joe Johnston to thank for many of the spaceship designs in The Last Jedi. In an interview with SYFY WIRE, production designer Rick Henrichs talks about paying homage to McQuarrie and Johnston by utilizing many of their sketches for TLJ ship designs.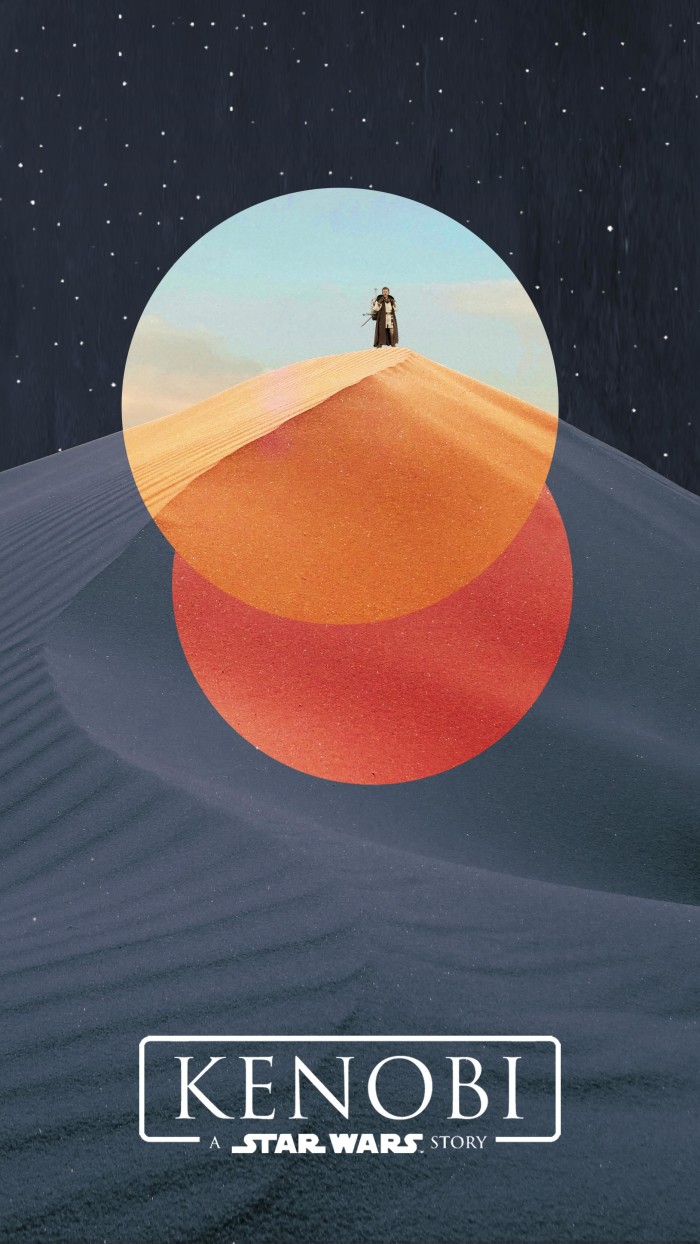 Hello there! Reddit user Rikard_ created a gorgeous poster in anticipation of the upcoming Obi-Wan Kenobi standalone movie. Old Man Ben, anyone?