The Most Underrated Movies Of 2017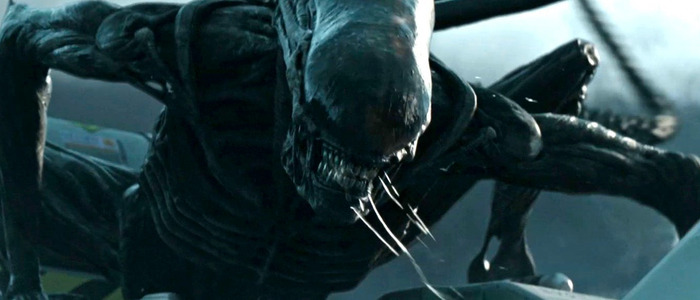 There were many great films in 2017, and while most of these movies find themselves embraced as the end of the year rolls around, a few have slipped through the cracks. The following list will attempt to give these forgotten films their due, and also shine a light on some of 2017's most interesting, challenging films that audiences (and sometimes critics) ultimately rejected. These are the Most Underrated Movies of 2017.
While most end of the year Best Of lists have a correlation that results in the same group of films ending up on multiple lists, there are outliers. These are the films that somehow have slipped through the cracks; the films that audiences and critics have forgotten. The following list of the Most Underrated Movies of 2017 does not regard a film by its arbitrary Rotten Tomatoes rating – that's not what we're focusing on here. Instead, we're focusing on the movies that have somehow been rejected by audiences as a whole, or in some cases, films that have vanished from the public's collective consciousness. There will be no finger pointing here; no blame, or shame. Instead, this list will seek to celebrate and highlight some excellent 2017 movies that haven't received nearly as much attention or praise as they deserve.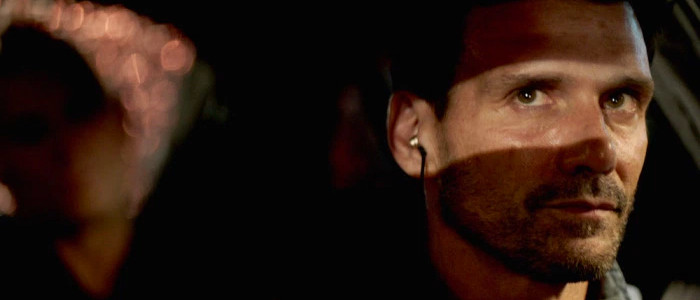 13. Wheelman
Netflix apparently blew their 2017 advertising budget on the abysmal fantasy cop flick Bright. That's the only way to explain why the streaming giant has done such a terrible job promoting their other, better films. This year alone Netflix released excellent original films Wormwood, First they Killed My Father and Okja, but good luck finding those particular movies when you fire up the Netflix app. That said, while those three aforementioned films have managed to receive acclaim and attention, Netflix's Wheelman received little to no buzz.
Which is a damn shame, because it's a highly entertaining, efficiently made action flick that's better put together than most movies that choke up the multiplex. Like the bastard love child of Nicolas Winding Refn's Drive and Michael Mann's Collateral (with a little Thief thrown in for good measure), Wheelman has Frank Grillo as a getaway driver who gets in way over his head.
Wheelman spans the course of one night, and takes place almost entirely within the front seat of Grillo's car. This may not sound entirely appealing, yet Wheelman is full of surprises that keep the premise constantly afloat. Also helping matters is Grillo, who turns in an intense, quick-thinking performance that channels a young Robert De Niro. Wheelman eventually shifts one gear too many in its third act, but these few minor sins are forgivable because everything that came before them is so much damn fun. Next time you're scrolling through Netflix, try to find this film – it's buried on the platform somewhere.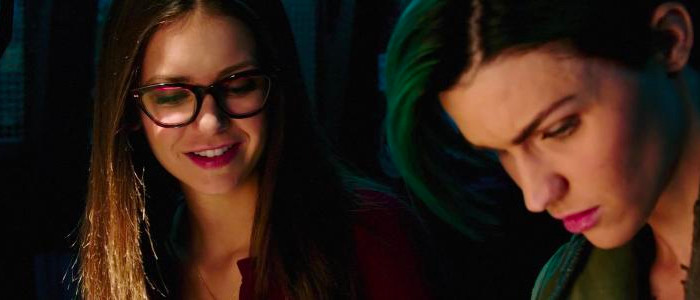 12. xXx: The Return of Xander Cage
We certainly didn't need another xXx sequel. And I doubt anyone was clamoring for the return of Xander Cage, one of Vin Diesel's least memorable characters. Yet xXx: The Return of Xander Cage is so gloriously goofy and unapologetically over-the-top that you can't help but fall for this flick. xXx: The Return of Xander Cage opens with Diesel's super spy skiing down a (snow-free) mountain to steal a WiFi signal, and only gets more ludicrous from there.
There certainly is some semblance of plot here, but it doesn't matter, at all. Instead, The Return of Xander Cage is just an excuse to stage one stupid-yet-entertaining action set piece after another. You want a motorcycle chase sequence where the motorcycle wheels turn into jet skis so that the chase can continue across the ocean? You've got it. You want a scene where a sniper is thwarted by a DJ's sick record spinning moves? Here you go!  You want to watch Toni Collette ham it up big time while likely collecting a big paycheck? Watch this movie!
Diesel's Xander Cage is the least-interesting element here, but that's okay, because the film surrounds him with super-cool supporting characters played by super-cool actors, including Tony Jaa, who gets to bob his head to music at a funeral, and Ruby Rose, who doesn't have a whole lot to do but still looks incredibly badass anyway. xXx: The Return of Xander Cage is without a doubt one of the most entertaining movies of 2017.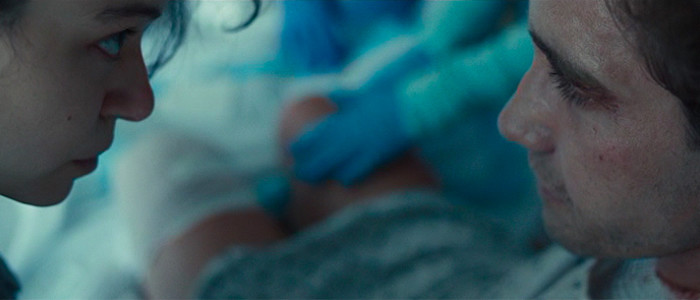 11. Stronger
On paper, Stronger looked like another hagiography; a film that treated a real-life person like a marble saint, void of flaws, trotted out to wave a flag and provide little to no insight. But David Gordon Green's biopic focusing on Boston Marathon bombing survivor Jeff Bauman is a surprisingly honest, warts-and-all look at a flawed individual going through a traumatic experience.
Rather than present Bauman as a straight-up hero, Green's Stronger instead takes care to reveal how ordinary, and even flawed, the real Bauman was before the bombing. After the bombing costs Bauman his legs, he suffers from intense PTSD that he at first refuses to even acknowledge. This decision begins to play hell with his life, and his relationship with his girlfriend.
Jake Gyllenhaal, one of the best actors working right now, plays Bauman, and he's remarkable. This is an intense, difficult part to play, and Gyllenhaal nails every single facet of it, from Bauman's working class Bostonite life before the bombing, to his traumatic recovery in the aftermath. Gyllenhaal is matched turn for turn by Tatiana Maslany, playing Bauman's long-suffering girlfriend. Gyllenhaal's performance, filled with big, emotional moments recreating painful scenarios, is the more front-and-center of the two, but Maslany's subtle, sad performance still shines through.
It would've been very easy to turn Stronger into a cheap, sentimental, blemish-free portrait of Jeff Bauman. Instead, Green and screenwriter John Pollono created something far more interesting, and more realistic. Their film deserves more attention because of it.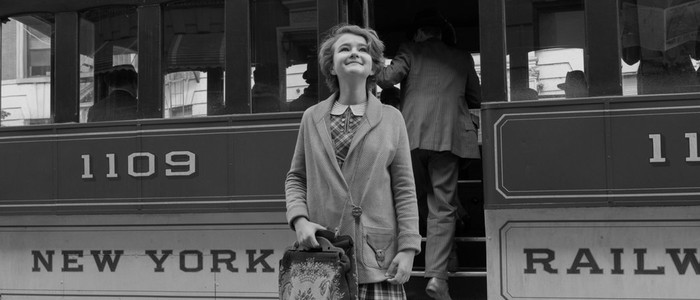 10. Wonderstruck
I never thought we'd have a year where Todd Haynes would make a new movie and cinephiles would regard it with a shrug, yet here we are. I guess it makes sense that the hell year that is 2017 would be the one that has apparently no real time for Haynes' charming Wonderstruck, but maybe folks in 2018 will give it the attention it deserves.
Haynes tells the story of two children from two different eras: Rose (Millicent Simmons), a deaf girl living in 1927, and Ben (Oakes Fegley), a boy living in 1977. Both children run away from home on their own individual quests, and little by little, Haynes and the screenplay by Brian Selznick (adapting his own book) reveal the ways these stories connect. This is a charming, gorgeous movie, with an altogether lovely score from Carter Burwell.
Haynes and cinematographer Edward Lachman portray each individual era with stark visual styles – a black and white, silent movie feel for the '20s, a washed-out, grainy vibe for the '70s  – making Wonderstruck a feast for the eyes. In addition to all of this, young actress Millicent Simmonds is something of a revelation – put her in more movies. ASAP. Honestly, I'm kind of at a loss as to why Wonderstruck has been virtually ignored. Is it too simplistic? Perhaps. But that doesn't make the movie any less special.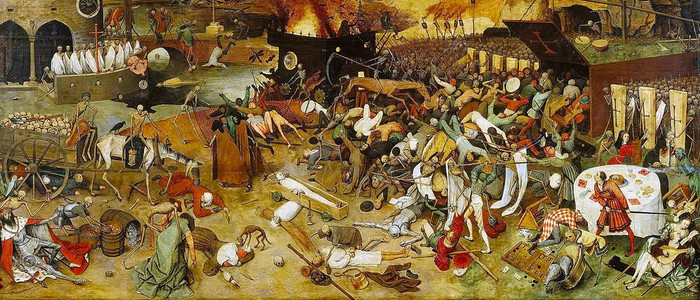 9. It Comes at Night
While most critics reacted positively to Trey Edward Shults' haunting, disturbing end-of-the-world drama It Comes At Night, the film underperformed at the box office and earned itself a dreaded D Cinemascore. Most of the film's failure to connect with audiences was blamed on the marketing: trailers for this A24-released indie touted it as a straight-up horror movie with supernatural themes.
While It Comes At Night is without question a horror film, its horrors are more cerebral and internalized than your standard jump-scare laden scary movie. The film is also unrelentingly bleak, with no real hope to grasp onto. In a year that already felt plenty hopeless to begin with, audiences were likely not in the mood for the misery that Shults was selling.
Now that the film's release has come and gone, it's time for audiences to give it a chance (it's currently streaming on Amazon Prime Video). Yes, It Comes At Night is bleak to the extreme, but it's also a finely tuned instrument of anxiety – a jarring, unnerving nightmare movie that's highly effective and full of lingering existential dread. It's not going to be for everyone, but if you're willing to give in to It Comes At Night's unpleasantness, you'll find one of the best films of the year.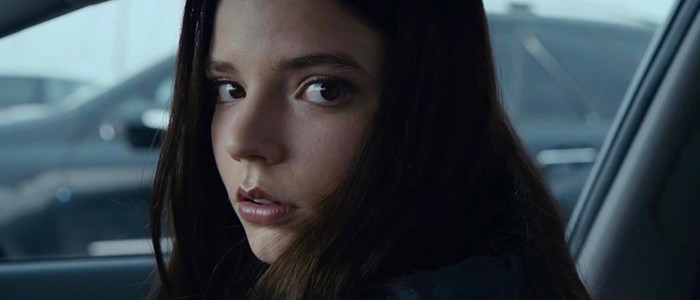 8. Split
Why aren't we talking more about Split? Did everyone just forget it, since it came out on January 26, which feels like it was approximately five hundred years ago? After a rough patch, M. Night Shyamalan is back in full form, and Split is one of his most well-crafted films.
At the center of the thriller are two stellar performances: James McAvoy, playing an abductor overcome with multiple personality disorder, and Anya Taylor-Joy, playing one of his captors who refuses to become just another victim. McAvoy's is clearly the showier of the two performances, giving the actor plenty of personalities to sink his teeth into and gleefully chew the scenery in the process. But Taylor-Joy's work here is not to be ignored – it's subtle, and somber, in ways that are easy to miss. The way the actress handles multiple traumatic scenes, letting her large eyes convey a lot of her inner-workings, makes for some of the best acting of the year. A scene where she stands perfectly still watching McAvoy dance like a lunatic has to be seen to be believed.
Shyamalan captures all of this with his usual visual storytelling flair – Shyamalan is a student of Steven Spielberg, and he's very good at mimicking the type of visual grammar that Spielberg can concoct in his sleep. The end result is one of Shyamalan's best films in years; a film that fully signals his return, and paves the way for his long-awaited Unbreakable sequel.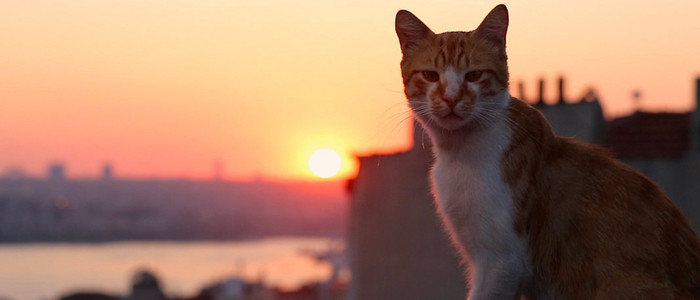 7. Kedi
Ceyda Torun's documentary Kedi may seem to some like a feature-length YouTube cat video, but this Turkish film has a lot more on its mind. Torun and company track the thousands of street cats who roam freely through Istanbul, as well as the human beings who are kind enough to care for them. The end result is a stunningly empathetic film that's not so much about cats as it is about what it means to be kind. There's a give or take to the universe; a certain semblance of order to things, and Kedi suggests that you get back what you give out. This is perfectly illustrated in a segment involving a man recovering from a nervous breakdown who finds a sense of inner peace by going out of his way to feed a horde of stray cats.
With beautiful on-the-ground photography (as well as some drone work), Kedi is a carefully constructed, altogether lovely portrait of kindness. It's not the most ground-breaking documentary you'll ever see; it's not an issue-driven story that will inspire people to take action. But it is a remarkably unique, ultimately soothing experience that has the power to briefly remove you from your troubles. It's hard to hold onto hope when life is increasingly hopeless, but Kedi makes a strong case for hopefulness. Plus, there are a ton of cute cats on display.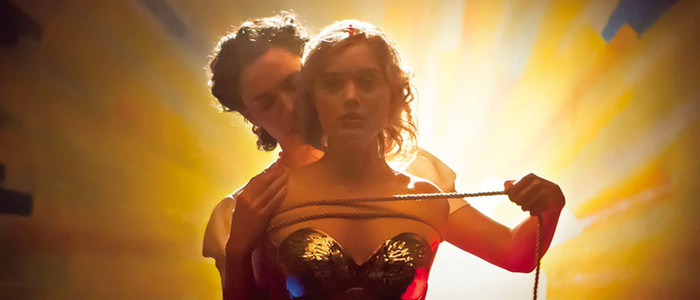 6. Professor Marston & the Wonder Women
Wonder Woman had a huge year in 2017, but her origin story, sadly, did not receive as much love. Angela Robinson's Professor Marston & the Wonder Women turns what could've been a by-the-numbers biopic into a smart, funny, sexy romance that takes more than a few liberties with the truth, but still works remarkably well.
Luke Evans is William Moulton Marston, a college professor who invented the lie detector. Marston is assisted at almost every turn by his fiercely intelligent wife Elizabeth, played by Rebecca Hall. William and Elizabeth soon enter into a polyamorous relationship with their teaching assistant, Olive Byrne (Bella Heathcote), and from this unconventional romance blossoms the idea for Wonder Woman.
Professor Marston does, from time to time, slip into standard biopic cliches, but they're far outweighed by the strong chemistry the three leads have with each other, and the overwhelmingly positive portrayal of their relationship. Professor Marston happily rejects "the norm", and happily adheres to the message that love is love, no matter what. At the center of it all is Hall, who gives one of the best performances of the year as the conflicted, passionate Elizabeth. The fact that Hall's name is being tossed around constantly during this awards season is a crime.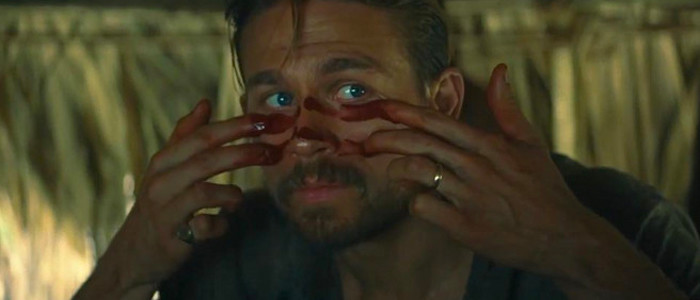 5. The Lost City of Z
James Gray, one of the best working director's you're probably not paying attention to, released this frequently jaw-dropping tale of obsession and exploration, and almost everyone has seemingly forgotten it. Channelling Werner Herzog's Aguirre, the Wrath of God, Gray's The Lost City of Z recreates the true story of British explorer Percy Fawcett, who vanished after his life-long quest to find a legendary lost city in the Amazon.
Gray is such a talented filmmaker that he's able here to get a legitimately great performance from the usually wooden Charlie Hunnam, who plays Fawcett with an ever-present glint in his eyes. Hunnam is backed-up by Robert Pattinson, giving a strong supporting turn as one of Fawcett's fellow explorers. Deliberately paced though never short of visually spectacular, The Lost City of Z lingers with the viewer long after the credits have rolled. Just as the fabled city seemed to infect the brain of Percy Fawcett, so, too, does Gray's Lost City of Z. You can practically feel this film burning its dreamy visuals on your retinas as it unfolds.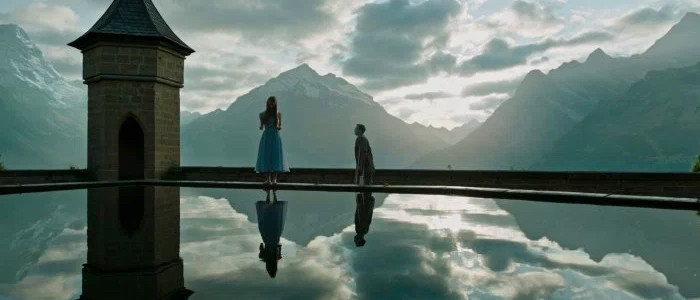 4. A Cure for Wellness
Not everything in Gore Verbinski's absolutely batshit horror opera A Cure for Wellness works, but good lord, does this movie deserve more praise and attention. In an era where studios continually play things safe and pump out the same sort of movies over and over again, someone decided to give Verbinski a ton of money to make a big, weird, expensive-looking movie about people having eels shoved down their throats.
Full of gothic melodrama and eye-popping visuals that belong in frames on museum walls, A Cure for Wellness thinks that modern society is a sickness, and the only real cure for it is...eels? Incest? Water? Who the hell knows! I'm not going to sit here and say that A Cure for Wellness makes a lot of sense. But I will never tire of singing this film's praises – it's a bold, audacious, weird movie, and the film landscape as a whole could use a lot more of that.
The perennially miscast Dane DeHaan is a corporate climber who ends up in a big, beautiful castle while trying to find a missing coworker. What he finds instead is a community of gloriously oblivious old people who are happy to spend the rest of their days wearing robes and wandering the picturesque castle grounds. Oh, also, there's a very pale, perpetually barefoot girl (Mia Goth), who may or may not be insane, a ghost, or something else entirely. Things get increasingly strange, and Verbinski stages one unpleasant moment after another, including a scene of emergency dentistry that will make you squirm. I'd rather have an entire year's worth of unconventional, risk-taking films like A Cure for Wellness than another predictable superhero movie.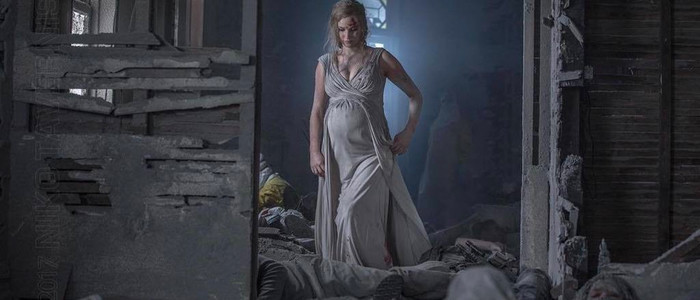 3. mother!
Audiences and critics alike hated Darren Aronofsky's over-the-top head-trip mother!, and while I certainly can't fault folks for not having any patience for the lunacy Aronofsky is peddling here, I do wish people had approached the film with a more open mind. Yes, mother! can sometimes seem pretentious, and yes, Jennifer Lawrence probably wasn't the right choice for the lead, but this is such a unique, risk-taking film that it deserves to be reappraised.
What Aronofsky has crafted here is a film that contains multitudes – it's an anxiety-inducing portrayal of social anxiety; it's a blistering condemnation of the sexist trope of the tortured male genius and the helpless female muse he objectifies; it's a retelling of the Bible, from the Book of Genesis all the way through the Book of Revelation. It's all these things, and more! What mother! is not, however, is boring. You can find fault with mother!'s story, and you can even find fault with the film's nastiness, but the fact is we need more filmmakers to take as many risks as Aronofsky does here. The Noah filmmaker has some clout by now, but rather than make safe, easily digestible blockbuster, he instead would rather make incredibly fucked-up movies like mother! That's commendable.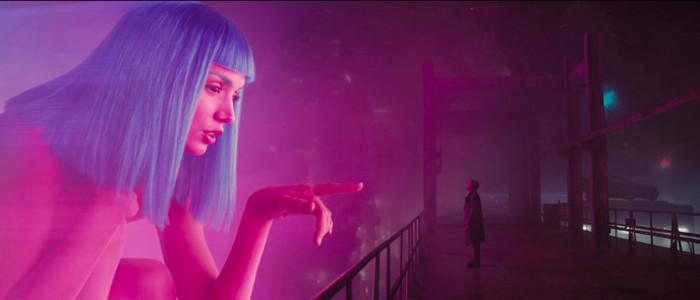 2. Blade Runner 2049 
Blade Runner 2049 garnered a ton of critical praise, but audiences let Denis Villeneuve's tone-poem sequel slip away like so many tears in the rain. I get it: while the first Blade Runner has become a cult classic, it doesn't have mainstream appeal. And in an attempt to keep the film's many secrets buttoned up, the marketing for Blade Runner 2049 went out of its way to be maddeningly vague. With all this in mind it, it makes sense that audiences had a hard time showing up for the film. That doesn't make it any less of a disappointment – there's so much to see here, all of it rendered through Roger Deakins' unbeatable cinematography.
But history will ultimately be kind to Blade Runner 2049. Much as audiences rediscovered Ridley Scott's original film in years to come, so, too, will audiences embrace Villeneuve's gorgeous, haunting sci-fi mystery. Until that happens, however, I'll just have to keep reminding people that Blade Runner 2049 is one of the best films of the year – a stunning, poetic exploration of what it means to be human. It also features one of the best performances of Harrison Ford's career. Ford has slipped into a cranky curmudgeon zone late in his life, but revisiting two of his most iconic roles – Han Solo in The Force Awakens, and Deckard in Blade Runner 2049 – has seemingly revitalized the actor. Here, Ford plays Deckard as a man overcome with bitter regret who slowly reclaims what he's lost. The final shot of the film is simply staggering in its connotations.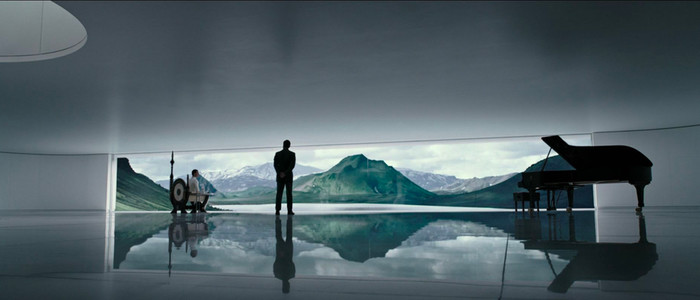 1. Alien: Covenant
Alien fans may want director Ridley Scott to return to the pulse-pounding slasher movie chills of his first Alien film, but Scott clearly has bigger, weirder ideas on his mind. After the somewhat disappointing Prometheus relaunched the Alien franchise in a whole new light, Scott's Alien: Covenant takes the series into even more unexplored corners of the galaxy.
Rather than make a simple Alien prequel, Scott has instead crafted a futuristic take on Frankenstein; a big, gothic space opera that views humanity with a cold, distant eye. Scott doesn't give a shit about his human characters, and instead goes all-in on Michael Fassbender's increasingly interesting paranoid android David, who would wipe out all of humanity if he could.
With visuals lifted straight out of Gustave Doré's illustrations of hell from The Divine Comedy, Alien: Covenant is an unapologetically misanthropic descent into the underworld, where human beings slowly but surely learn that their time is up – they've wasted the worlds they were given, and now it's time for a more advanced, more brutal life form to take over. This is deep, strange, existential stuff, and while I understand why a larger audience had trouble embracing it, Covenant is fascinating. Scott is taking risks here that most filmmakers his age would avoid, and that's worth paying attention to.