The FBI Once Thought 'It's A Wonderful Life' Was Communist Propaganda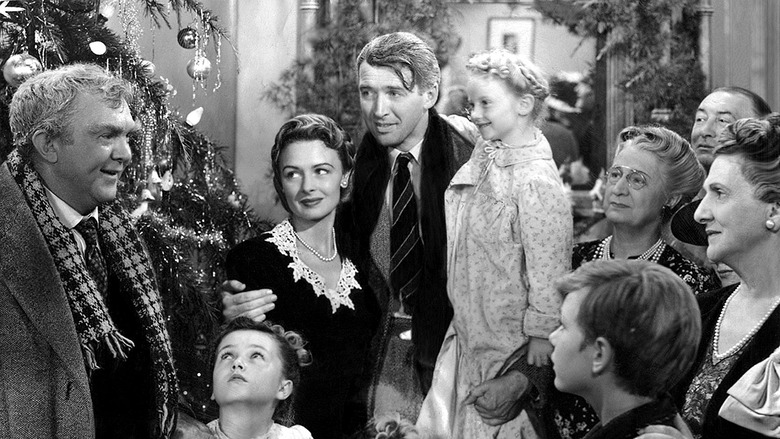 It's a Wonderful Life is an all-American staple of the holiday season, a profoundly inspiring film about a downtrodden man finding meaning and the will to live through the people he has connected with throughout his life. But the FBI once considered it un-American.
For 10 years after the film's release in 1946, J. Edgar Hoover's FBI suspected the film of being Communist propaganda.
The bureau singled out the portrayal of the greedy, villainous banker Mr. Potter as "a common trick used by Communists." According to an FBI memo written in 1947, Mr. Potter "represented a rather obvious attempt to discredit bankers by casting Lionel Barrymore as 'scrooge-type' so that he would be the most hated man in the picture."
Instead, the FBI said, Mr. Potter should have been shown to be "following the rules as laid down by the State Bank Examiners in connection with making loans."
Well yes, the man who nearly drives the good-hearted George Bailey (Jimmy Stewart) to financial ruin and suicide would be considered a bad guy. But under Hoover's FBI, this portrayal was a malicious attempt to "deliberately malign the upper class." Never mind the fact that George and Peter Bailey were also bankers who were beloved by their local community and the thousands of people who would view It's a Wonderful Life in the following years.
Needless to say, it's a huge stretch to declare Frank Capra's film Communist propaganda that demonizes capitalism and elevates the plight of the common man. But that's exactly what Hoover's FBI did for It's a Wonderful Life, along with more than 200 movies that were investigated in the 1940s, '50s, and '60s for possible Communist ties during the post-World War II Red Scare, during which the government became fixated on rooting out possible or imagined subversives infiltrating U.S. society.
While it may have been true that several writers of It's a Wonderful Life were Communist sympathizers — Hoover's office singled out screenwriters Frances Goodrich and Albert Hackett as being "very close to known Communists" — Capra was famously an ardent conservative who hated Franklin Delano Roosevelt and sympathized with Franco and Mussolini.
In the end, despite a painstaking investigation from the FBI, the congressional House Un-American Activities Committee chose to not take any action, according to Smithsonian magazine. A good thing they did not, else we would have been deprived of a Christmas classic that is dependably played every year on TV. Now, that's the magic of Christmas.