'Solo: A Star Wars Story' Director Ron Howard Reshot A Lot More Than Was Originally Intended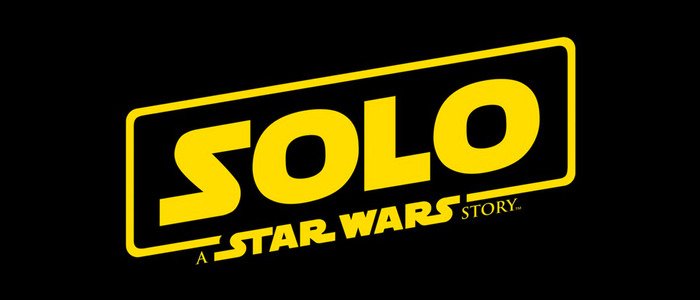 The film world was caught off-guard earlier this year when it was announced that directors Phil Lord and Chris Miller would be leaving the Han Solo spin-off film, and that Ron Howard would be taking their place. Howard did extensive reshoots on the film, and now Solo: A Star Wars Story co-star Paul Bettany has revealed that Howard possibly did even more reshoots than originally intended.
In July, news broke that 21 Jump Street directors Phil Lord and Chris Miller were leaving Solo: A Star Wars Story due to creative differences. Lord and Miller had already shot a huge chunk of the film when they exited the project, yet Disney and Lucasfilm brought in Ron Howard to handle extensive reshoots. Just how much of the final film will be Howard's remains to be seen, but according to Solo co-star Paul Bettany, the director ended up reshooting a lot more than was originally planned. In an interview with Total Film, Bettany – who was cast to replace Michael K. Williams as part of the reshoot process – said that Howard's work was so impressive that Disney and Lucasfilm gave him even more work to do:
"His staging ability is so fucking brilliant...I think he went in and he was like a laser, working out what needed to be done when he looked at the footage. And then, as things moved on, everybody felt so secure with him. And they gave him more. He reshot a lot more than was originally intended."
There have been conflicting reports about just how much of the end product will belong to Howard, and whether or not any of Lord and Miller's footage will remain. Bettany's comment seems to confirm that most of the film will Howard's work, but according to co-star Thandie Newton, a lot of Lord and Miller's original scenes remain. The actress recently said, "[T]heir work is everywhere in it. Ninety percent of my stuff is with them." We'll probably get the full story on this whole endeavor some day, most likely after the film hits theaters in 2018.
Solo stars Alden Ehrenreich as a younger Han Solo, that lovable rogue originally played by Harrison Ford. Woody Harrelson, Emilia Clarke, Donald Glover, Phoebe Waller-Bridge and Joonas Suotamo also co-star.Solo: A Star Wars Story opens May 25, 2018. I'm assuming we'll see a trailer for it one of these days.