Sequel Bits: 'It: Chapter 2', 'Jurassic World', 'Fantastic Beasts', 'Pitch Perfect', 'Tremors'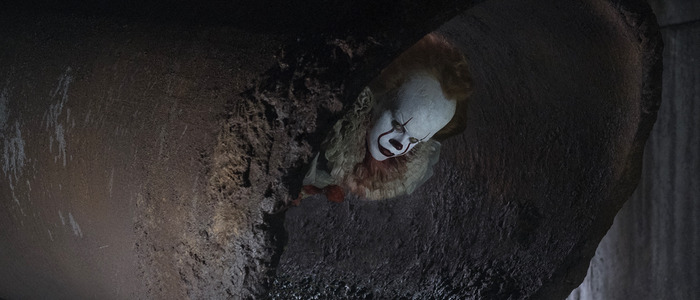 In this edition of Sequel Bits:
It deleted scenes hint at events in It: Chapter 2
Is Laura Dern up for a Jurassic World sequel?
Brittany Snow wants a Pitch Perfect sequel in space
Fantastic Beasts sequel has wrapped
Can I interest anyone in Tremors 6?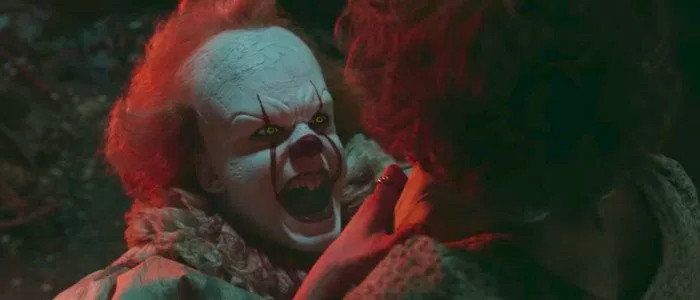 Andy Muschietti's fantastic adaptation of Stephen King's It is now available on Digital HD, and will be heading to Blu-ray in a few weeks. The Digital and Blu-ray both come loaded with deleted scenes, and one of the deleted scenes might actually provide a hint about It: Chapter 2. Uproxx highlights the particular deleted scene here:
"Denbrough family vacation": After saying goodbye to Beverly at the end of the movie, Bill and his parents are packing for the family vacation Bill was talking about in an earlier deleted scene. This subplot does kind of enhance the family dynamic. As the car drives away, the camera pulls in to the drain where Georgie was taken. Camera stops, and rain starts to hit the pavement.
This seems to indicate that Pennywise the Clown isn't even sleeping, which is what happens in the book after the kids defeat him. Earlier drafts of the It screenplay had a similar moment like this, where the camera pans up above the down of Derry to reveal a red balloon floating in the sky. Spooky. It hits Blu-ray on January 9, 2018.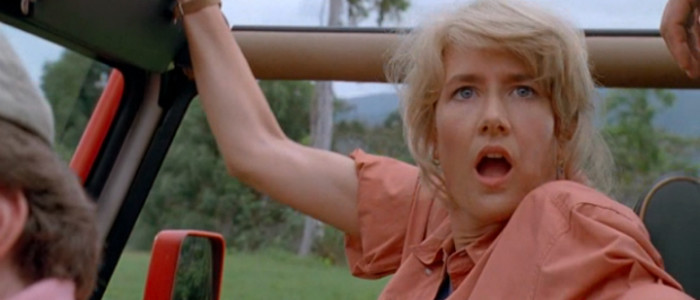 Would Laura Dern be up for a Jurassic World sequel? Look, if I had my way, Laura Dern would be in every movie. Dern is currently burning up the screen in another franchise flick, Star Wars: The Last Jedi, but ET asked the actress if she'd be up for reprising her role of Ellie Sattler in a future Jurassic sequel. Dern replied, "[It] could be fun. I mean, I love Ellie Sattler. She's a tough feminist, come on! We need her back." Dern played Elie Sattler in Jurassic Park and had an extended cameo in Jurassic Park 3. If a future Jurassic World sequel brought her back, I certainly wouldn't complain.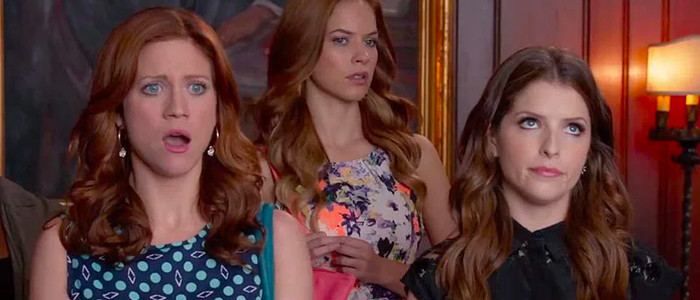 Pitch Perfect 3 hits theaters this weekend and one of the film's stars is already thinking about the future. Sort of. Brittany Snow, who plays Chloe in the a cappella music series, told PopSugar that she already has an idea for Pitch Perfect 8, should that day ever arrive. Of the potential sequel, Snow said (clearly in jest): "I feel like, you know, in the future we're going to have children that are probably going to sing together. So there's Pitch Perfect 8 in space, I don't know...working together for so long and going through so much together, we did kind of create a family." The only question now is: which franchise will get to space first: Fast and the Furious or Pitch Perfect?
That's a wrap on #FantasticBeasts: The Crimes of Grindelwald production! See you in 2018. #MagicInProgress #FantasticBeasts #WizardingWednesdays pic.twitter.com/6nLoKDJm7x

— Fantastic Beasts UK (@BeastsMovieUK) December 20, 2017
The Fantastic Beasts and Where to Find Them sequel Fantastic Beasts: The Crimes of Grindelwald, has wrapped shooting, and there's a harmless, charming video to prove it. Alison Sudol, who plays Queenie Goldstein, fumbles with the film's slate a little and then we're done. Along with Sudol, the Fantastic Beasts sequel stars Eddie Redmayne, Katherine Waterston, Dan Fogler, Ezra Miller, Johnny Depp, Jude Law, Zoë Kravitz, Callum Turner and Claudia Kim. Look for it in theaters November 16, 2018.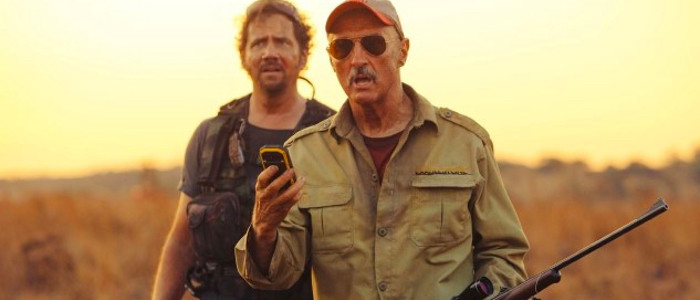 The Tremors franchise, which focuses on subterranean monsters that pop up from time to time to snack on helpless humans, refuses to die. Case in point: there's a Tremors 6, and it now has an official title. That title? Tremors: A Cold Day in Hell. The film is set in Canada, and brings back fan favorite Burt Gummer, played by Michael Gross. Here's the official synopsis, which really speaks for itself, folks:
Burt Gummer (Michael Gross) and his son Travis Welker (Jamie Kennedy) find themselves up to their ears in Graboids and Ass-Blasters when they head to Canada to investigate a series of deadly giant-worm attacks. Arriving at a remote research facility in the artic tundra, Burt begins to suspect that Graboids are secretly being weaponized, but before he can prove his theory, he is sidelined by Graboid venom. With just 48 hours to live, the only hope is to create an antidote from fresh venom — but to do that, someone will have to figure out how to milk a Graboid!
Look for Tremors: A Cold Day In Hell on May of 2018