Wait, Ben Affleck Still Wants To Direct Batman?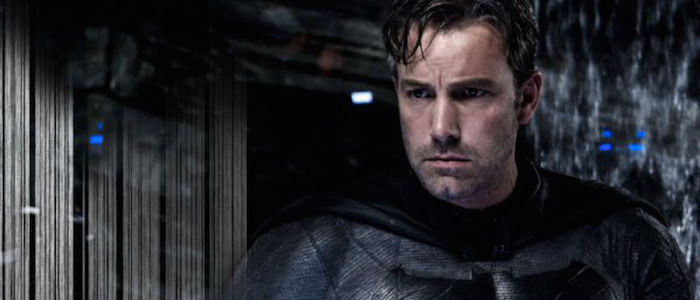 Here we go again.
For the past six months, Ben Affleck has waffled back and forth on whether he will continue to play Batman in Warner Bros.' DC Extended Universe or whether he just wants to go home and sleep for a year. There have long been rumors that Justice League or the upcoming Flashpoint would be his last official appearance as this version of Batman, but he's denied and kinda-maybe confirmed the issue multiple times since this summer.
But now Affleck is reviving the rumor mill for one more go-around. Not only is he open to pursuing the "possibilities," the actor stated that he is still interested in directing a Batman film after getting replaced on The Batman by War for the Planet of the Apes director Matt Reeves. Whether that Batman film he directs stars him is another story.
As Warner Bros. prepares for a drastic overhaul of the DCEU, Ben Affleck throws his hat back into the ring to direct a Batman film. Why the change in heart? According to Affleck's interview with the Daily Sabah, it may have to do with the new script for The Batman being penned by Matt Reeves:
For me, it's interesting, and I always evaluate this stuff on the merit of the material. I want to direct a "Batman" movie, and I never got a script that I was happy with, so they are starting over and writing another script. And right now, I think a lot of different possibilities I think for the way the DC Universe could go, and I will just follow my interests in pursing that. And I know that I love working with this group of people, and it was a real joy for me to make this movie.
Affleck's statement is a little confusing, because he certainly wouldn't be allowed to direct The Batman after Reeves has been confirmed to write and direct the film, which has been described as "Hitchcockian, noir" take on the Caped Crusader. But perhaps Reeves' script is good enough that it has sparked Affleck's interest in the character again, after he seemed to have burned out throughout the Justice League press tour.
It should be noted that he was vague as possible on whether he would return to play Batman, only explicitly expressing interest in directing. So if Affleck does sign on to direct a Batman film after Reeves' The Batman, it could be with an entirely new actor under the cape and cowl.
It looks like it will all hinge on Flashpoint, which is being set up as the film that will shake up the entire DCEU and set the cinematic universe on a new path after multiple stumbles coming out the gate. I'd wager for now that we can still expect Flashpoint to be the last time we see Ben Affleck's Batman...but who knows, he may end up trading the cowl for the director's chair.